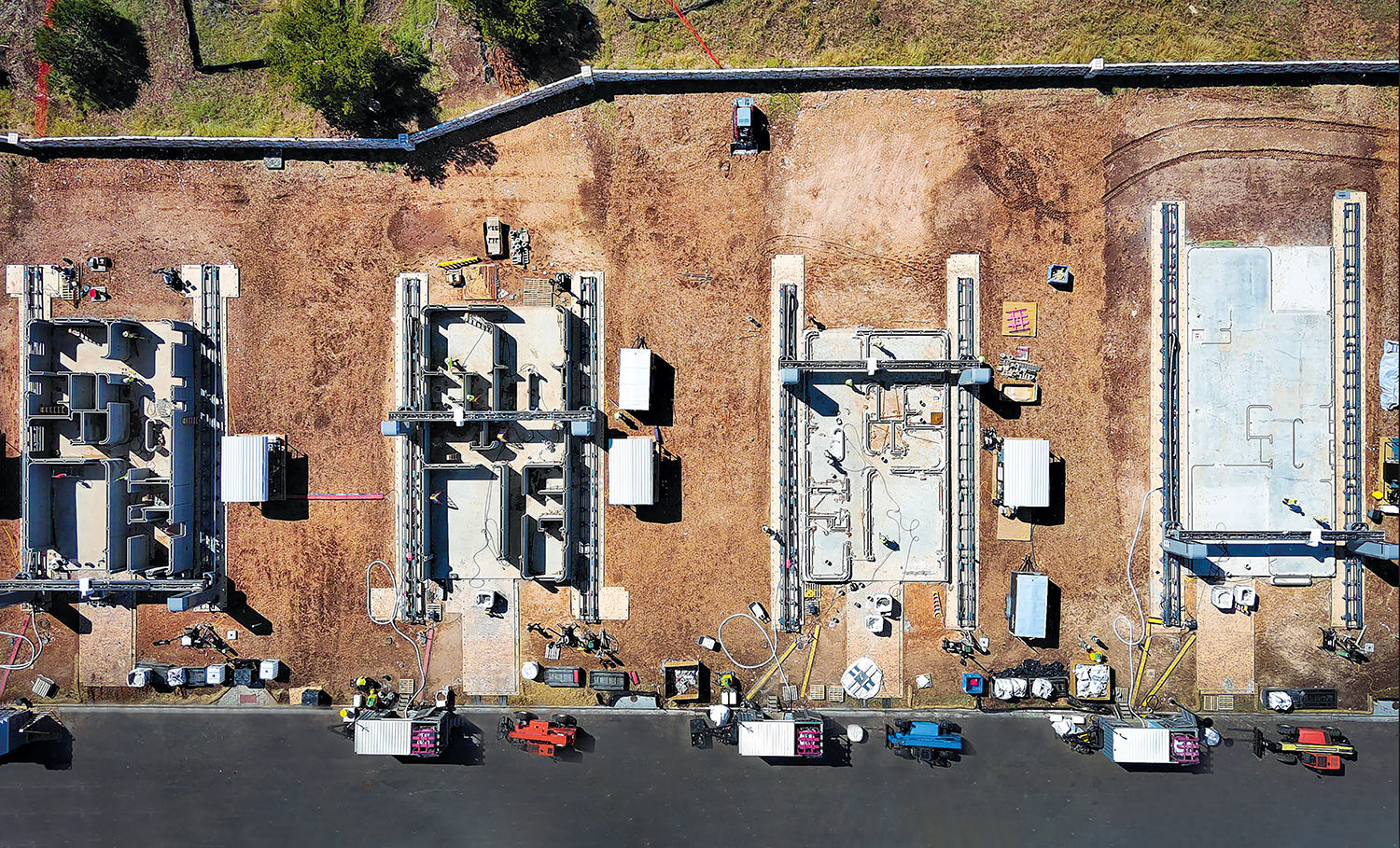 The biggest 3D printing project in the UK was completed last year, but the country lags behind the rest of the world. Kristina Smith looks at the technology's potential.
The market for 3D printing in construction is booming, but certain parts of the world are faster to embrace it than others. In Dubai, for instance, the government announced in 2018 that 25% of its state-built buildings would be 3D printed by 2025. Meanwhile, China, the Netherlands and Italy have been vying for who can print the longest bridge, and in the US, specialist builder Icon is on site with the world's largest 3D-printed housing development, a 100-home estate in Georgetown, Texas.
In the UK our efforts so far have been much more modest. In September 2022, BAM installed a 3D-printed staircase for a footbridge over the M8 motorway near Glasgow which it believed was "the largest printed concrete construction in the UK to date".
"We were looking around internally for projects to trial it on," recalls BAM Nuttall's head of innovation Colin Evison. "On a call with a couple of my colleagues they mentioned a project for Glasgow City Council. They were keen to try something a bit different and see if there were any savings to be made."
The stairs were printed in a Weber Beamix facility in Eindhoven in the Netherlands at a facility that was set up jointly with BAM in 2019. However, BAM sold its share to Weber Beamix's parent company Saint Gobain in 2021, before the M8 project got to site.
Parametric design package
Weber Beamix has created a parametric design package for staircases, which means that you plug in a few key dimensions and algorithms spit out the code for the printer to work to. The benefits of making the stairs in this way is that it uses far less concrete, says Evison. And although the cement content is higher than for a standard mix, far less material is used since the staircase is 'hollow' and there is little or no waste.
Using offsite 3D printing, rather than casting in-situ as was originally planned, also takes away some programme risk: there's no chance you will be rained off or an accident will stop play. Of course, shipping in from another country does create some logistics-related risks, especially in the wake of Brexit.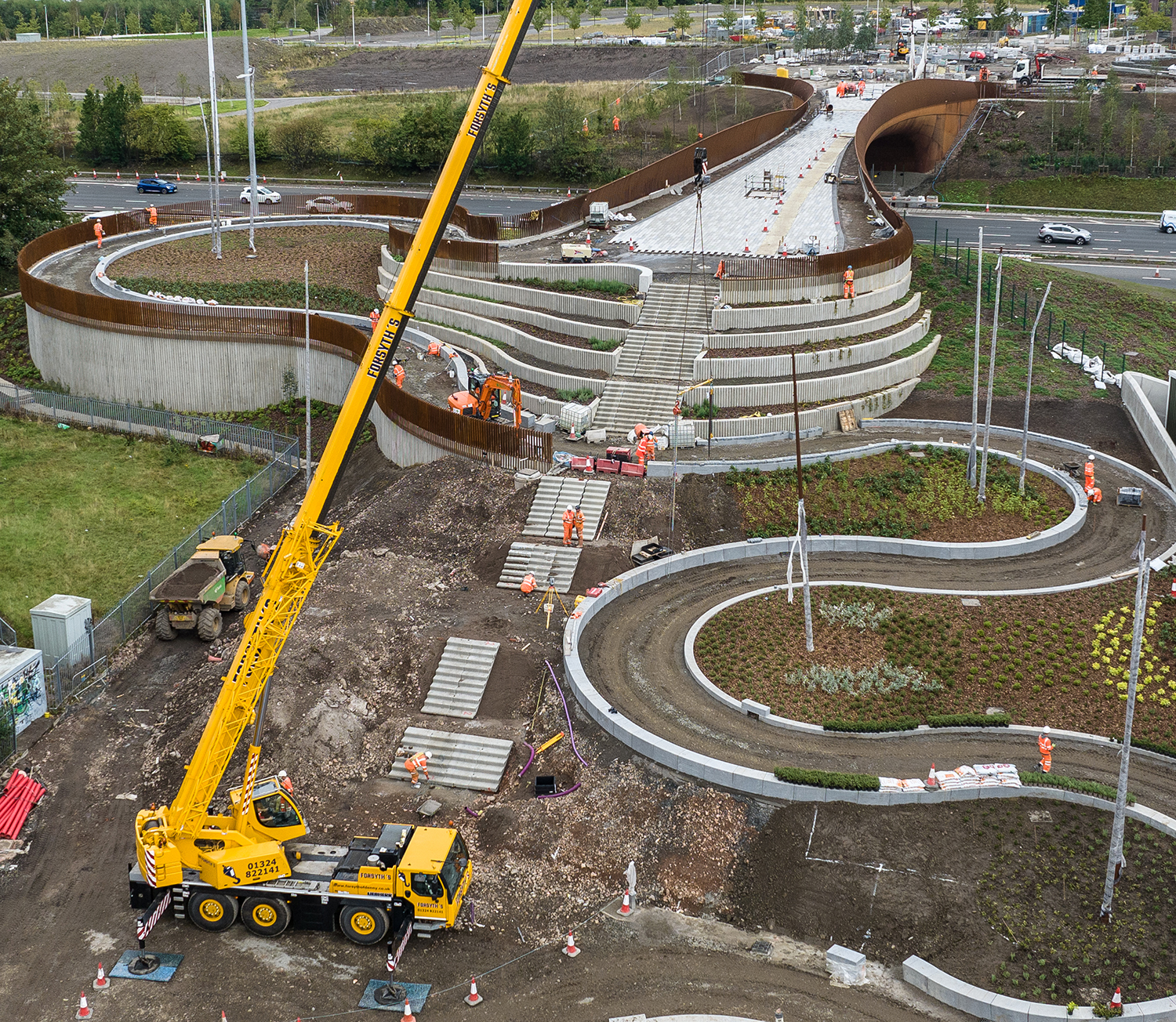 "We did talk about what would it take to print on site, but I am not sure that would be a good idea," says Evison. "You want to be doing it in factory conditions."
BAM Nuttall did set up a machine for a demonstration at Heathrow's logistics centre, but that proved tricky, says Evison. Getting the concrete to go off just enough so that it stands up but is wet enough for the following layer to bond to it is dependent on the ambient conditions.
A site in Accrington, Lancashire, is set to become the biggest 3D-printed housing development in Europe. Not-for-profit developer Building for Humanity has joined forces with 3D printer supplier Harcourt Technologies to print 46 homes, a mix of three-storey apartments and houses, on a town-centre site.
Scott Moon, Building for Humanity founder, who started his career as a joiner, hopes that this will be the first of many social housing projects: "We are hoping to purchase our own machine so we can print housing developments for anybody in the not-for-profit space," he says.
There's an added dimension to the Accrington scheme too. Building for Humanity is constructing the homes for veterans, homeless people and low-income families with some of them being trained in how to print buildings at Accrington and Rossendale College. The college recently took delivery of a COBOD International printer from the Netherlands which will be used for both training and testing out elements of the build – or print.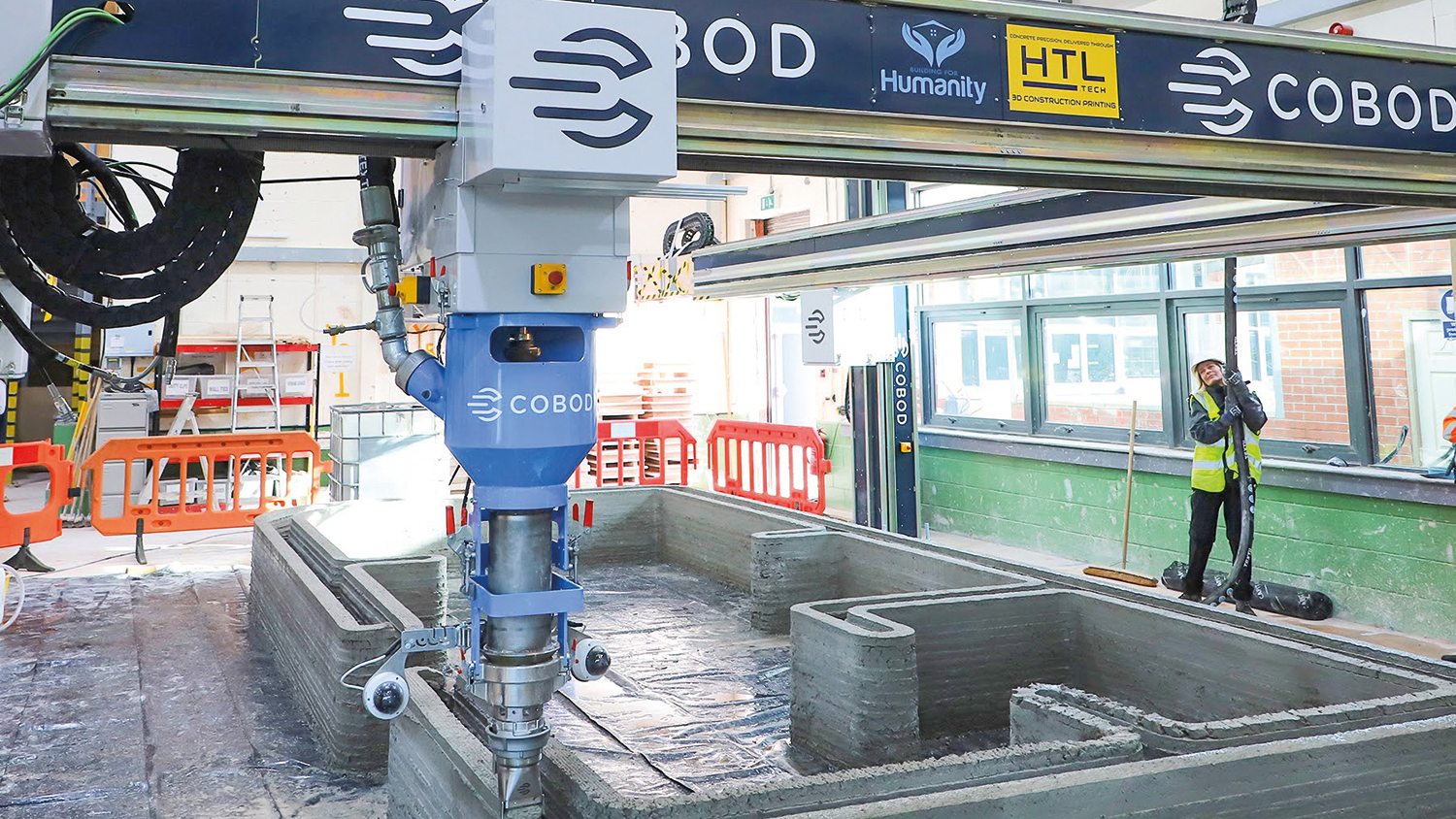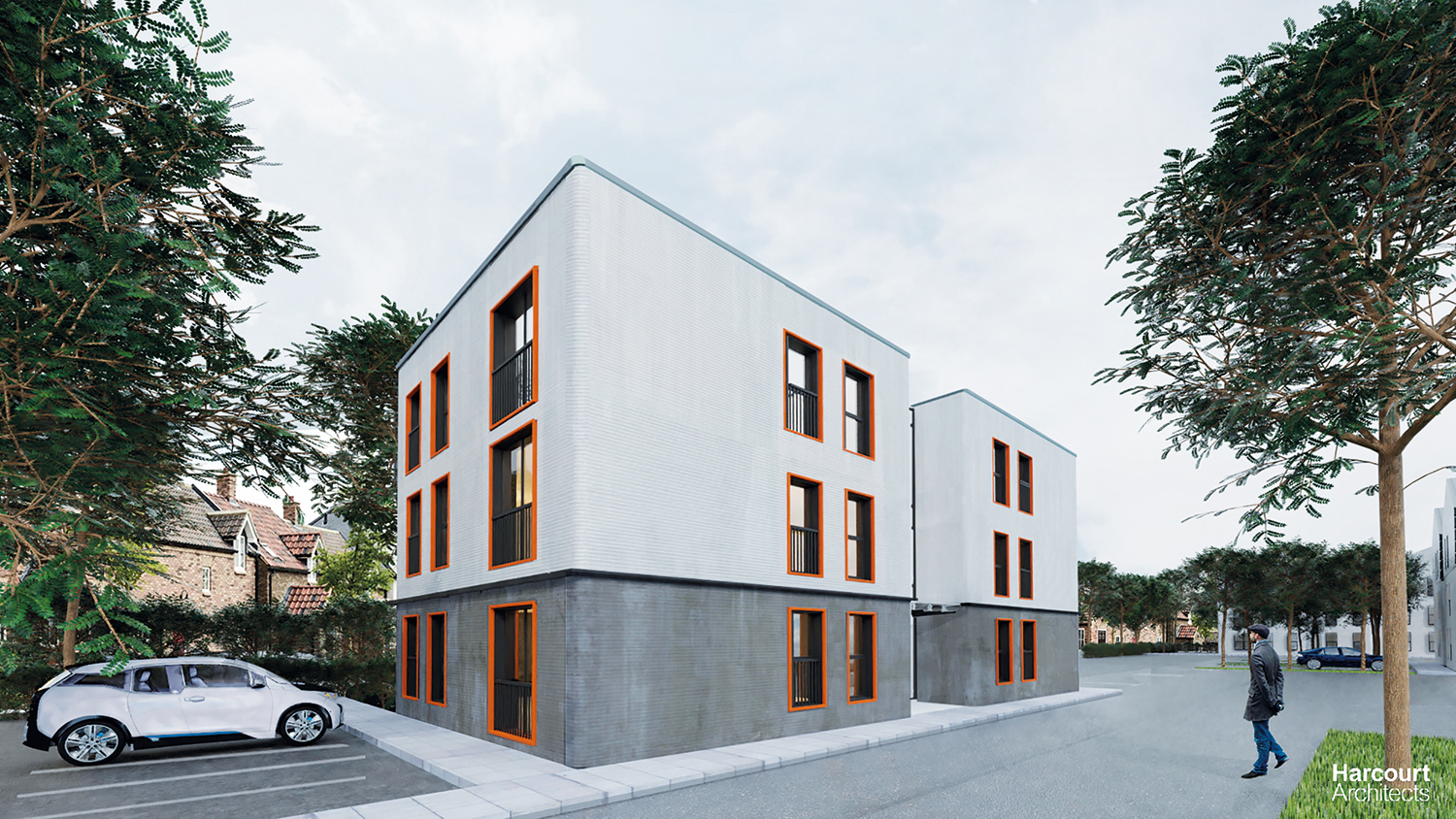 The Accrington buildings will be printed on site, with huge gantries set up around the perimeter of the buildings' footprints, around which the printing robots will run. Harcourt Technologies, working with its sister company Harcourt Architects, has adapted the initial design, partly to make it printable and partly to make it economically viable.
"We have said we will achieve a 25% reduction in cost, that's how we got Scott to the table," says Justin Kinsella, a director of both Harcourt companies. This project is like a proof-of-concept for Harcourt, which has the licence to distribute Danish company COBOD's printing equipment in the UK and Ireland.
The corners of a building printed like this must be rounded to a minimum radius of 150mm, explains Kinsella, so that the robot can run continuously. The wall cross section has been designed to mimic a traditional brick-and-block cavity wall, although the cavity will be filled with loose-fill expanded polystyrene (EPS). This is partly to ensure the design can get Building Regulations approval – which it has.
Horizontal cedar and raised metal profile cladding has been cut from the design to save costs and, Kinsella argues, to reduce future maintenance needs. Instead, the concrete will be painted. Some sloping roofs have been swapped for flat ones.
Beyond bridges and houses, 3D printing offers a host of possibilities. Moon says he loves the slogan 'If you can think it, you can print it' and likes the idea of working with some of his future residents to create outdoor furniture or sculptures.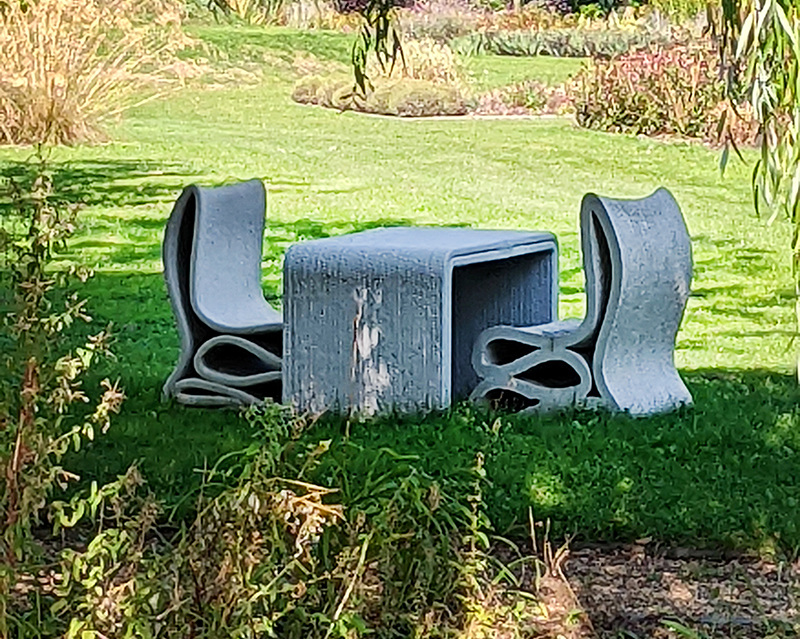 And while engineers are competing for the longest span or the most storeys, materials technology company Versarien is looking in other directions. With a focus on the construction and textile sectors, Versarien has been investigating the use of graphene in a host of applications. One of its exciting developments is Cementene, which involves adding a tiny amount of graphene to a concrete mix – which both boosts compressive strength and allows a reduction in cement content.
This year, Versarien started 3D printing with Cementene and in March this year launched 3D-printed pods, which could be garden offices, gyms or studios. These are genuinely for sale, at just under £30,000, but were also designed as a talking point.
"We used the 3D pods to show how things could be changed," explains CEO Neill Ricketts. "The big opportunities are on projects like HS2, in the water industry or for flood defence. That's our target market. But how do we get people excited about it?"
3D printing could whisk up long-term but temporary station canopies, structures or welfare accommodation. In the water industry, the ability to 3D print could allow engineers to rethink flow control designs, says Ricketts. In the humanitarian sector, it could provide temporary homes for displaced people fast.
BAM had discussed items such as fish passes for the Environment Agency and printed some drainage head walls, which couldn't be used in the end because the slope angle of the earthworks changed.
"3D printing is ideal for bespoke or customised elements," says Evison. "With 3D printing the [unit] cost of making one or the cost of making 100 is the same."
Printing closer to home, and closer to just-in-time, would allow for adjustments such as changing slopes to simply be programmed in.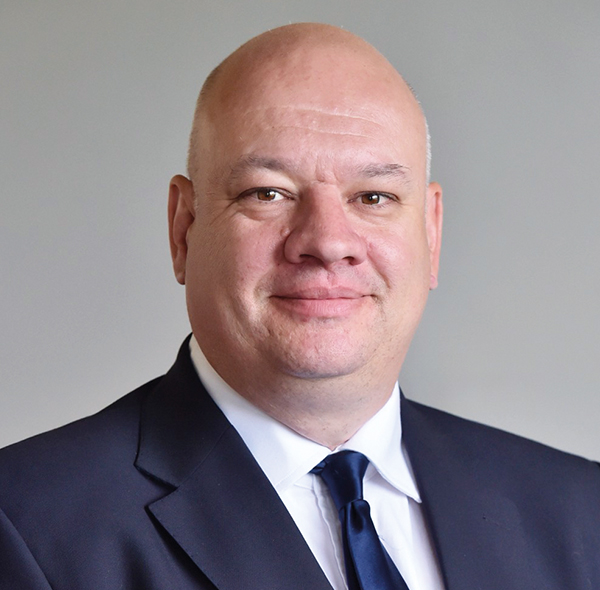 "The skills you need don't really exist. You can't buy a 3D concrete printing specialist."
Neill Ricketts, Versarien
For insight into the sort of skills we might need for a 3D-printed future, Ricketts talks through his multidisciplinary team at Versarien.
"We have someone who understands materials, someone who understands design – we have an architect working with us – and someone who can translate the information into the information that the machine needs."
Versarien's 'translator' has been with the team for 10 years, learning his skills via 3D printing with polymers. But getting things right can take time. "It can be quite frustrating when we don't have all the answers immediately," says Ricketts. "We have to acknowledge that we don't have all the skills and we don't always get it right first time."
'Design' is a different process. Ricketts talks about sketching a shape out on a white board and seeing his team converting that to a physical object within three hours. Setting up parametric designs is a new skill too, says Evison. People must also be trained to operate and maintain the printing machines.
Developing those skills on a wider basis will take time. Versarien attends career events and hosts school visits because it wants to get the message out to 13 and 14-year-olds that this is a cool career. And the company is working with local training provider Accxel.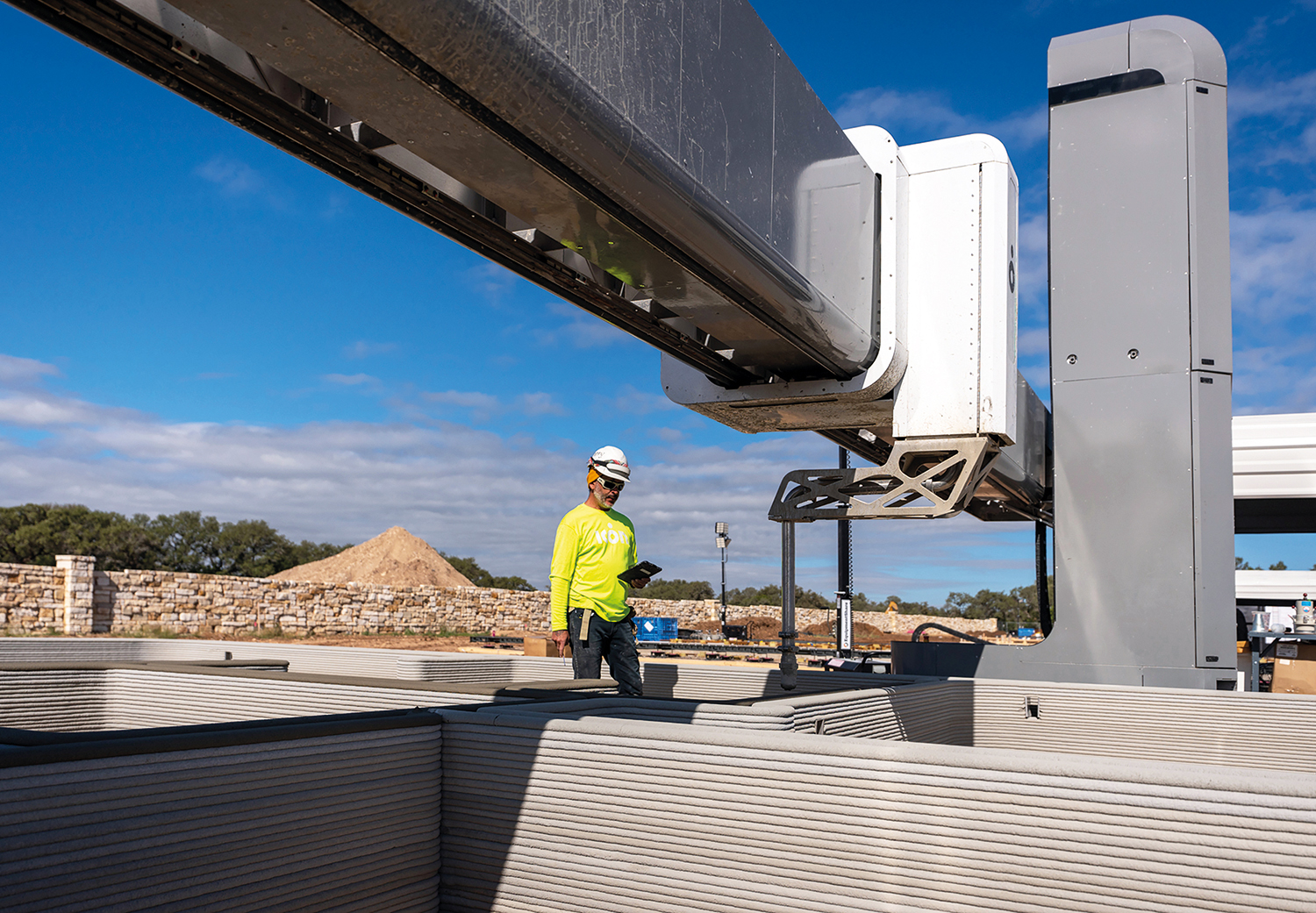 Ireland's educators seem to be on the case. In August 2022, Louth Meath Education Training Board announced that it was launching Ireland's first 3D concrete printing course. And in November 2022, the Advanced Manufacturing Training Centre of Excellence (AMTCE) and innovation centre Future Cast held a two-day 3D Construction Printing training course, supported by Harcourt Technologies.
Demand for these new skills will ramp up soon. Ricketts thinks the tipping point for 3D printing in construction has been reached due to a convergence of factors: improved reliability and functionality of the machines, supply chain interruptions due to geopolitical forces and the net zero drive.
"There's a real appetite to think about changing the way we do things," he says. "We are at the top of the pyramid now, where you have low volume and its relatively expensive but as we wash down the pyramid, it becomes normal. In a few years' time it will be just one of those boring things that gets done."
Register for free and continue reading
This is not a first step towards a paywall. We need readers to register with us to help sustain creation of quality editorial content on Construction Management. Registering also means you can manage your own CPDs, comments, newsletter sign-ups and privacy settings. Thank you.