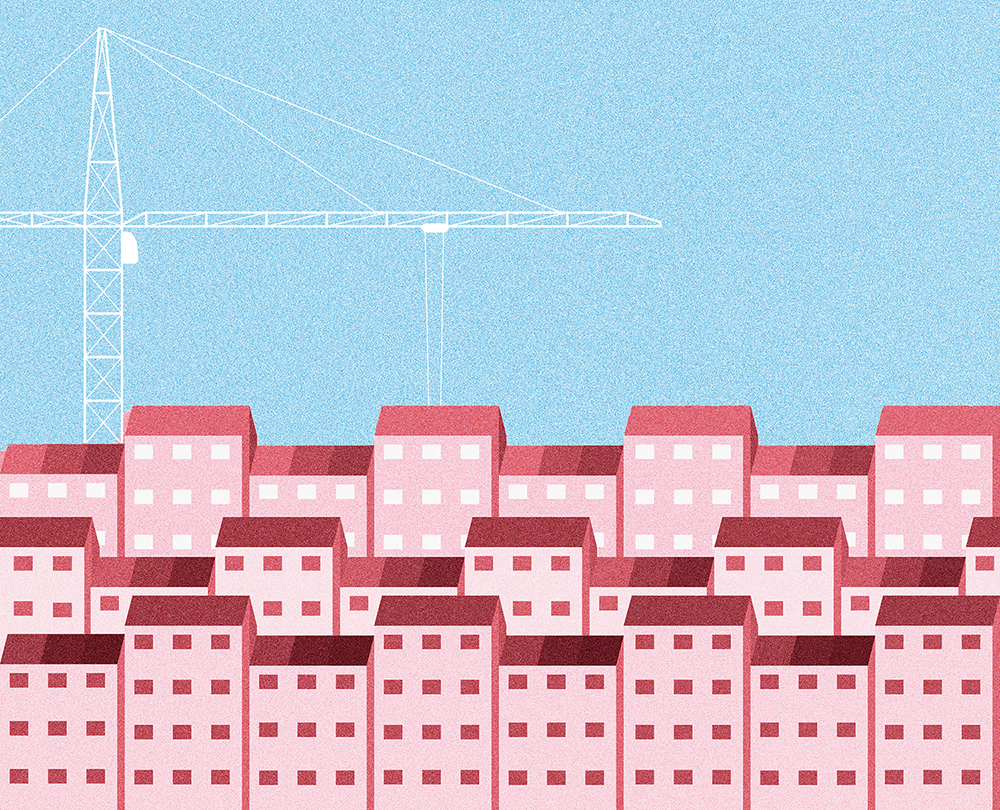 Despite the financial hardships impacting the industry, homebuilders should avoid rolling back on quality and sustainability, writes Pablo Cristi Worm.
Since the government's introduction of the Help to Buy equity loan scheme (H2B) in 2013, private housing new orders have been on a gradual upward trend.
The loan was brought in to support the recovery of housebuilding following the global financial crisis as well as reverse declining homeownership rates via affordable finance. Economy forecaster Capital Economics estimates that H2B increased the construction of new homes by 10-15%, resulting in 15,000 new builds a year and 135,000 in total.
The end of the scheme in March this year was always likely to impact new builds, but a bigger challenge is the uncertain economic environment. In its efforts to bring inflation under control, the Bank of England has raised interest rates to a 15-year high. As a result, average mortgage rates have increased from 2.0% in Q1 2022 to around 6.0% currently, leading to a decline in mortgage approvals as prospective buyers face affordability difficulties.
A further downside is the continued higher cost of new-build homes compared with existing stock: data from the ONS revealed the average price of a new-build property in April 2023 was £407,265, up 19.3% on the year, compared with £277,679 for existing resold homes.
The market is seeing ups and downs: private housing new orders did rise in Q2 2023 by 3.6%. However, they still remain 11.7% lower than pre-pandemic levels overall. As developers pause or delay ongoing projects, output in private new housing is also down by 3.3% in the quarter.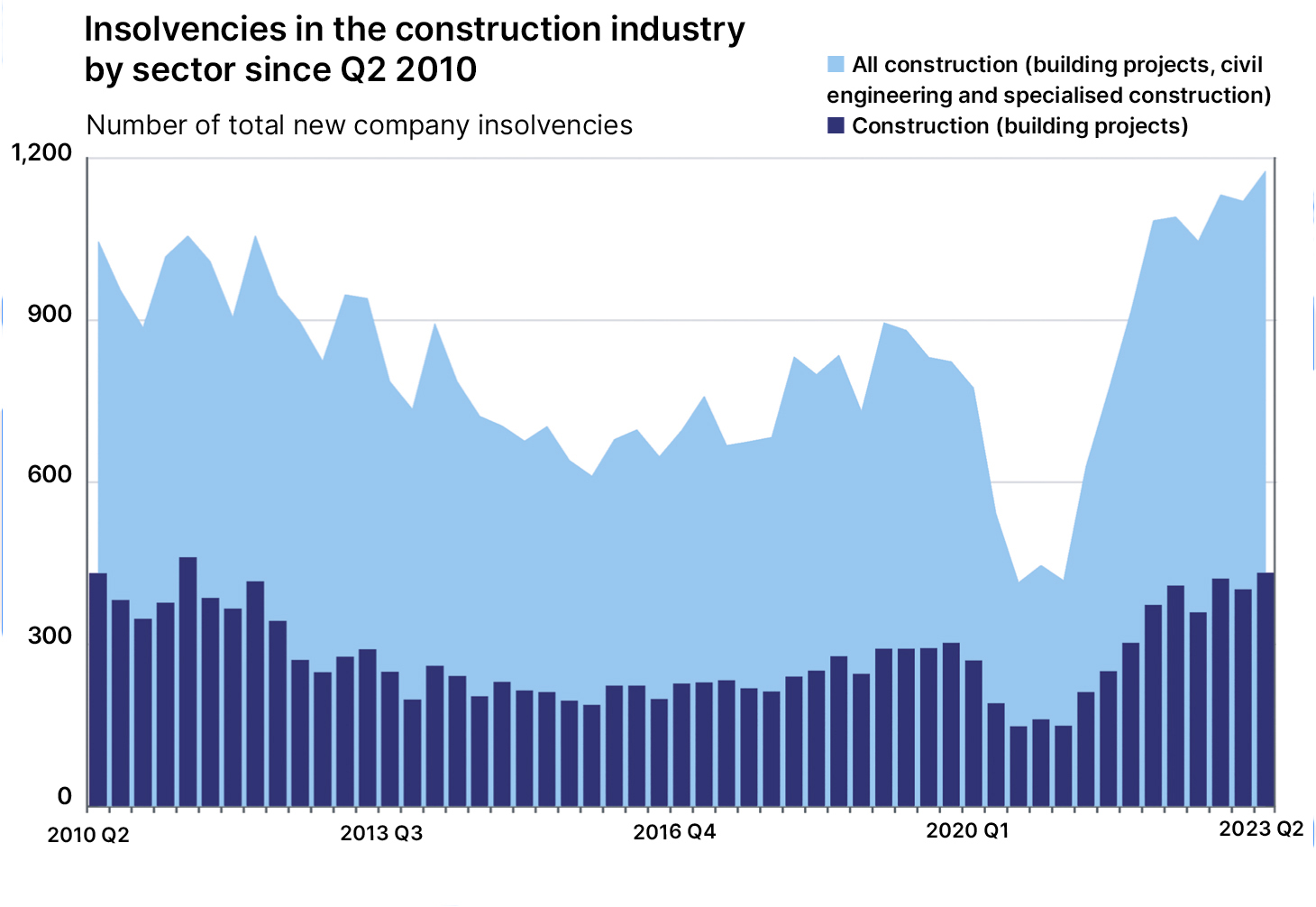 Following the autumn 2022 mini-Budget, the largest housebuilders reported that the number of reserved new builds actually being sold (ie, net sales) during Q4 2022 halved in the quarter.
This decline is attributed to weak demand, which is expected to persist due to high property prices and limited affordability. However, in 2023, net sales rates are expected to stabilise at a higher level on average per site, though they will still be one-third lower than the exceptionally strong figures of 2022.
In the short term, most developers are in good financial shape due to unprecedented demand over the past few years. However, elevated labour and material costs, as well as high land values, are placing upward pressure on build costs. The knock-on effect of these combined challenges on selling prices could deter new supply until confidence returns.
With these inflationary pressures and strains on borrowing, construction insolvencies within the supply chain have surged. Levels are now at the highest on record since inception of the measure in Q1 2010. Against this backdrop, contractors are becoming more risk-averse, particularly when taking on large-scale housebuilding projects, favouring simpler projects to mitigate cash-flow exposure.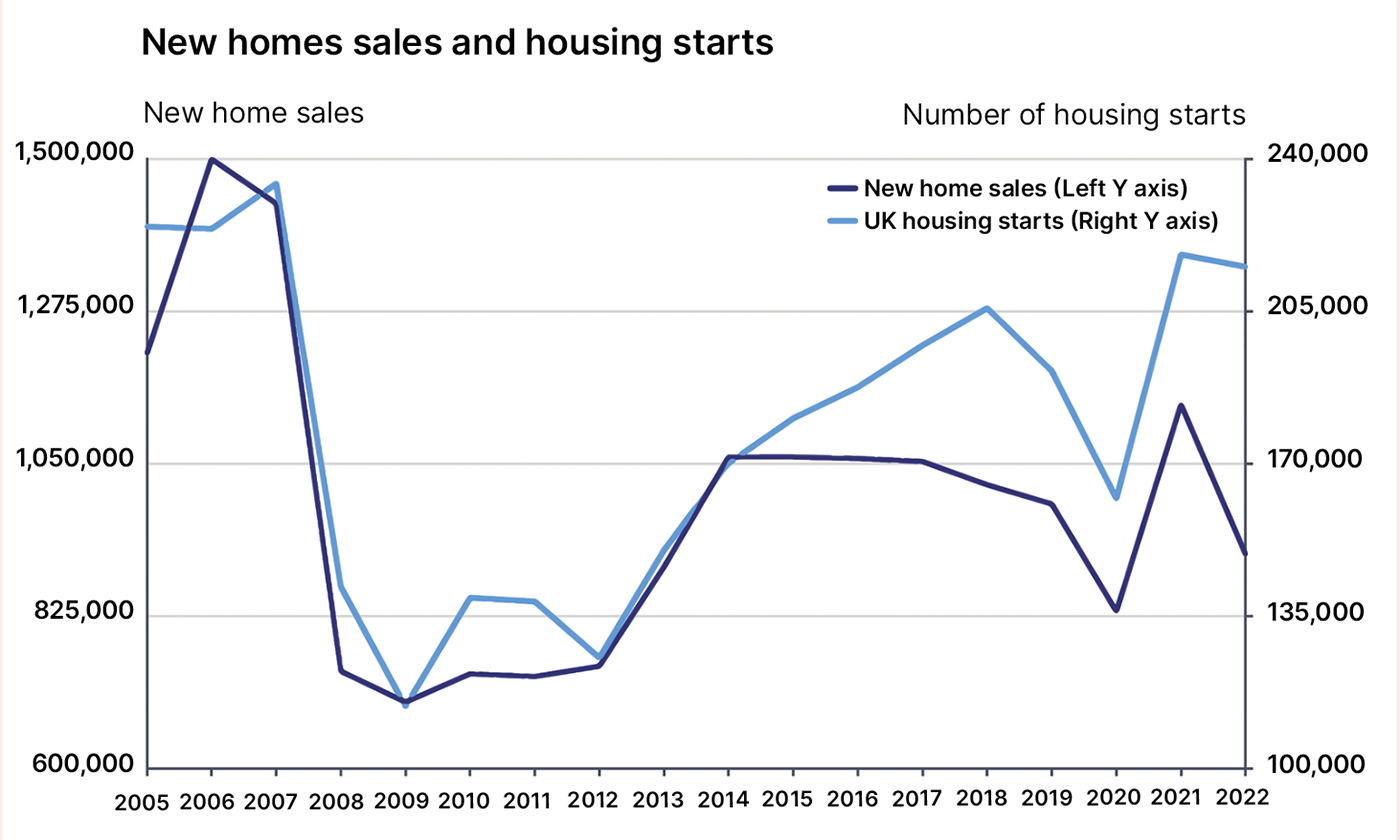 Maintaining in-flight schemes must be a priority to deliver on the UK's housing needs amidst a dwindling pipeline of new projects. Doing so comes down to positive supply chain partnerships, but also demonstrating that the homes we are building now are fit for the future.
In the current economic climate, homebuilders need to steer clear of any temptation to trim back on quality and environmental credentials. These matter not only to make sure that the industry hits its commitments when it comes to net zero but also to reassure buyers that their purchase is futureproofed.
Pablo Cristi Worm is a senior economist at Turner & Townsend.
Register for free and continue reading
This is not a first step towards a paywall. We need readers to register with us to help sustain creation of quality editorial content on Construction Management. Registering also means you can manage your own CPDs, comments, newsletter sign-ups and privacy settings. Thank you.