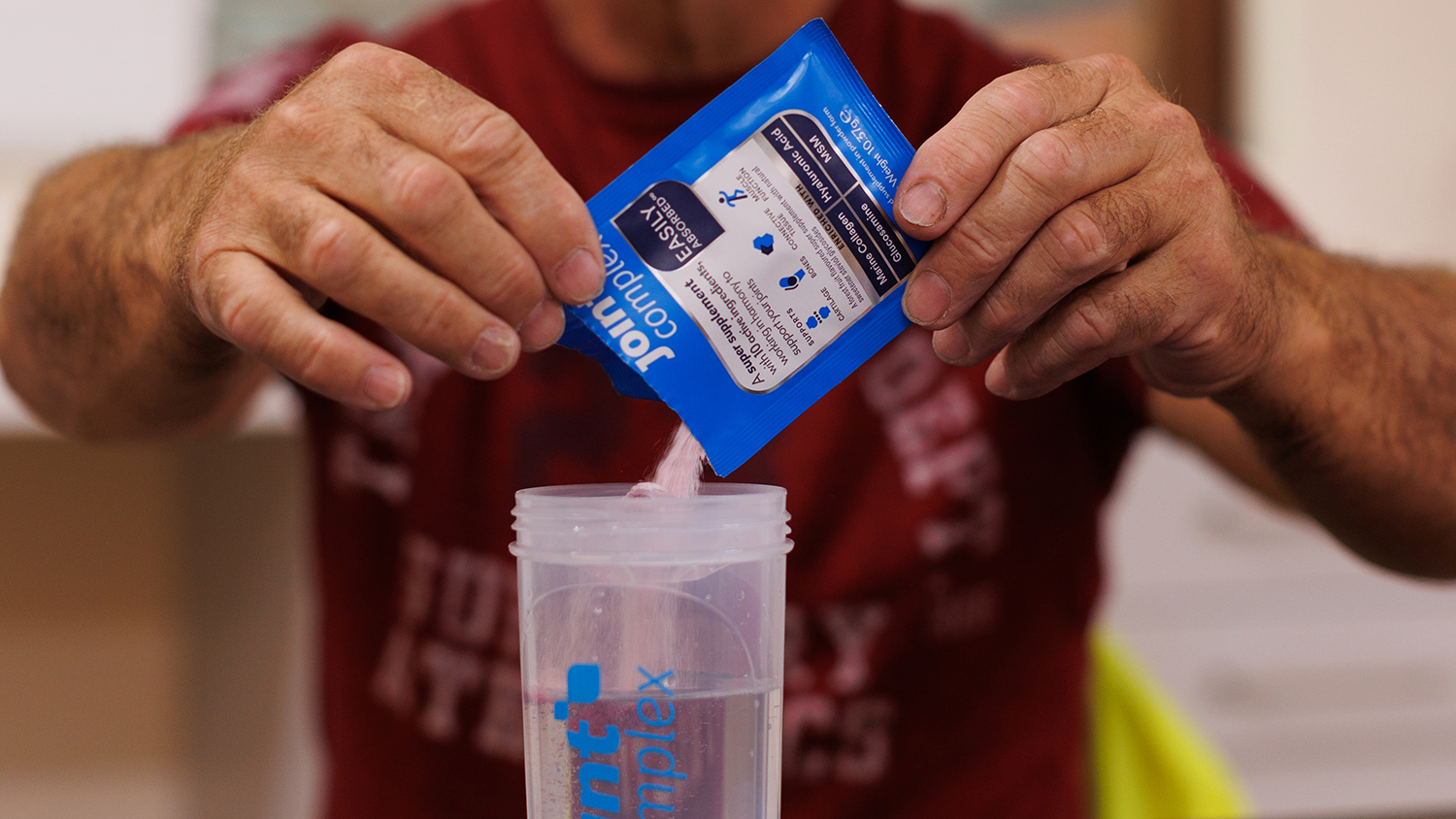 Behind every towering skyscraper, sturdy bridge or cosy home lies the hard work and dedication of the UK's construction workers.
The demands of the profession can take a toll and, according to the Health and Safety Executive skilled construction and building trades are among the occupations most affected.
Repetitive work and carrying out tasks in awkward postures can affect the joints. Unfortunately, most people shrug and tend to overlook these issues until they start interfering with their ability to work.
But there's an easy way to help you stay fit on the job and help reduce downtime – by giving your body the nutrients and active ingredients it needs to support your cartilage, connective tissue, muscle function and bones.
Find out about the hero ingredients you need from nutritional expert Revive Active.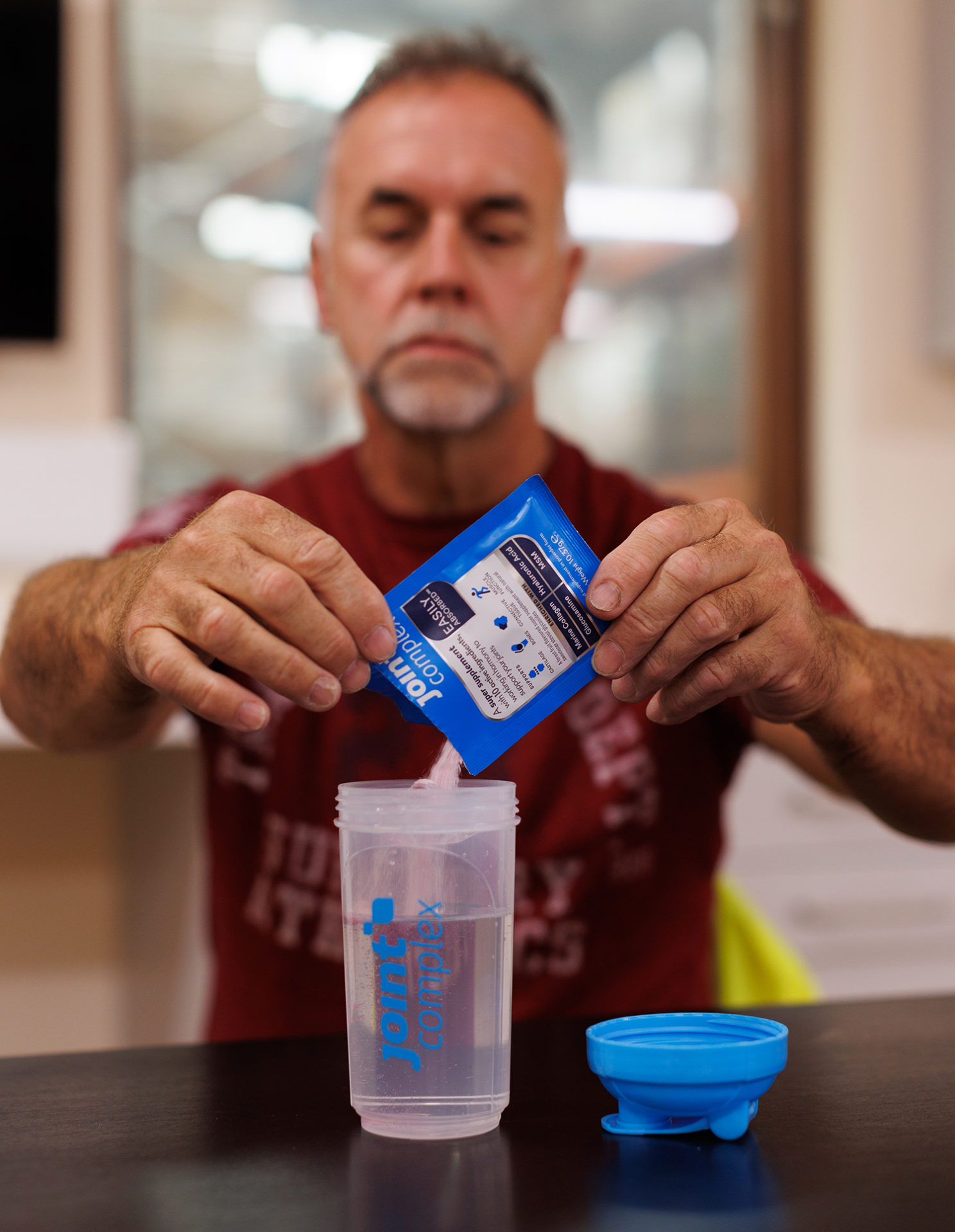 'Joint Complex is a game-changer'
A seasoned electrician, Ray discovered Joint Complex Super Supplement from Revive Active more than three years ago.
Hearing about its powerful joint support properties, he decided to give it a try, hoping it could offer some relief and enable him to continue doing what he loved.
Ray started to incorporate one sachet of the super supplement into his daily routine, every morning after breakfast. Within a few weeks, he noticed a significant difference; even after a long workday, his joints no longer bothered him as much.
He said: "Joint Complex has been a game-changer for me, taking one sachet of the super supplement has helped protect my joints. I highly recommend this super supplement to other electricians and people in the construction industry facing challenges in joint support."
Hero ingredients for construction heroes
• Collagen – Collagen is crucial for the structure of your bones, cartilage, tendons and skin. It acts like a cushion to protect your joints.
• MSM – Methylsulfonylmethane (MSM) is a standout sulfur variant. This essential nutrient plays a key role in detoxification and can amplify your body's capacity to generate antioxidants.
• Glucosamine – Glucosamine is naturally present in your body and it is super-important to build healthy joints.
• Hyaluronic acid – Hyaluronic acid is a powerful weapon present in your body; it keeps your joints lubricated and protected. To make it easy, all these hero ingredients plus synergistic vitamins and minerals are contained in one daily, convenient sachet of Joint Complex.
Four quick facts about Joint Complex
Convenient on the Job Just add 250ml of water to 1 handy sachet daily, stir it to dissolve. Job done! Easy on the go, and so much less stress than buying the 21 capsules needed to match our 1 powerful sachet.
Costs less than a cup of coffee A daily sachet of Joint Complex costs only £1.33, considerably cheaper than a cup of coffee. Ditch one cup of cappuccino and replace it with Joint Complex…your joints will thank you!
More than a collagen supplement Each sachet contains 10 premium ingredients with 3 vitamins, 3 minerals, 5,000 mg of Marine Collagen, 2,000 mg of MSM, 1000 mg of Glucosamine, and 100 mg of Hyaluronic Acid.
No Nasties No caffeine. No stimulants. No fillers or binders. The powdered format makes it super absorbable. Plus, it's completely suitable for people with diabetes and coeliac disease.
With Joint Complex as a part of your daily routine, you will have the power to support your joints, ensuring you stay on point for your next construction project with confidence!
Buy Now to get 10% Off Joint Complex with Code TRADE10 on your first box.
T&C apply – 10% off Joint Complex is valid when applying code TRADE10 at checkout at www.reviveactive.com
The offer code is valid until 31 December 2023 or while promotional stocks last.  Strictly one use per customer.  We reserve the right to amend or withdraw this offer without further notice.
Register for free and continue reading
This is not a first step towards a paywall. We need readers to register with us to help sustain creation of quality editorial content on Construction Management. Registering also means you can manage your own CPDs, comments, newsletter sign-ups and privacy settings. Thank you.