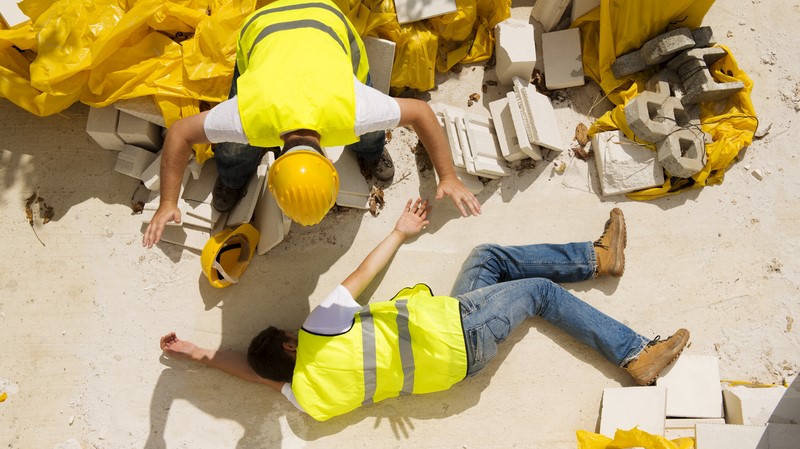 Steve Coppin, chair of the CIOB's health, safety and wellbeing team, analyses the Health and Safety Executive's figures on work-related ill health, non-fatal, and fatal workplace injuries in construction in 2020/21.
The Health and Safety Executive (HSE) has published figures that cover work-related ill health, non-fatal workplace injuries and enforcement action it has taken, in the 2020/21 period.
The 12-month period coincides with the first national coronavirus lockdown and illustrates some of the unprecedented challenges of the pandemic and its significant impact on the number of workers on sites.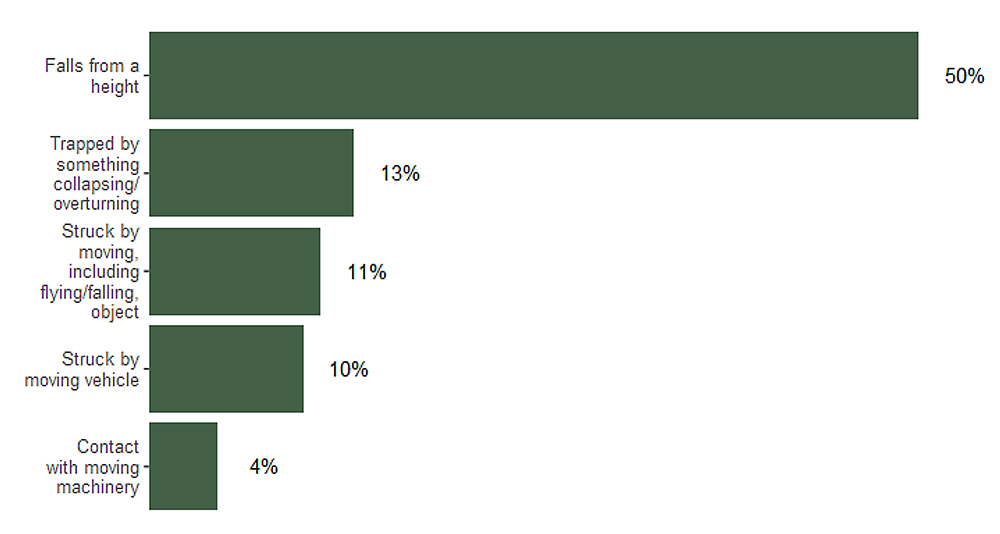 The Construction Statistics in Great Britain 2021 report covers the start of April 2020 up to end of March 2021. The sector accounts for approximately 7% of the workforce in Great Britain, down from 10% a decade ago.
There were 61,000 non-fatal injuries to workers each year, averaged over the three-year period 2018/19-2020/21. Prior to the coronavirus pandemic, the rate of self-reported non-fatal injury to workers showed a downward trend.
Slips, trips and falls on the same level still accounted for the highest number of non-fatal injuries during 2020/21, despite a reduction of 6% over last year's figures.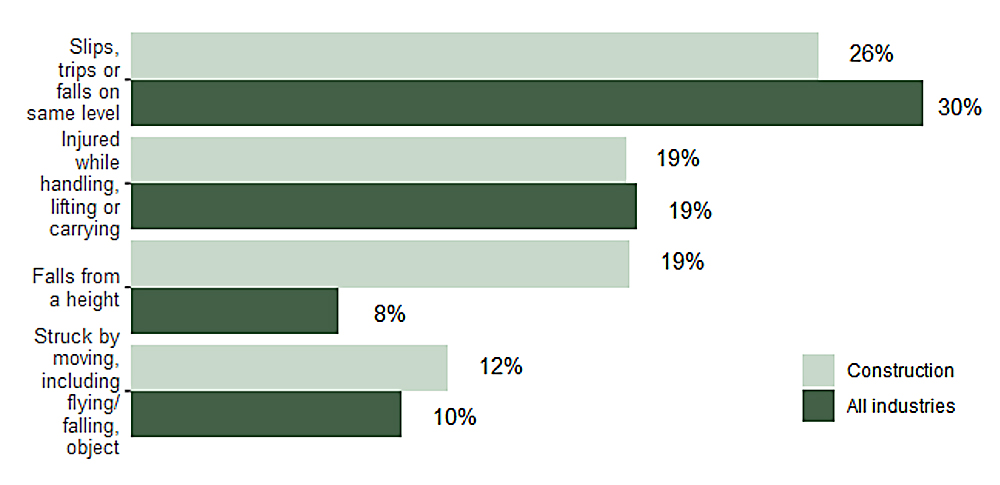 Meanwhile, falls from height still represented the highest number of fatalities, as well as the second-highest number of non-fatal incidents in construction. This is higher than all other sectors, despite a 13% reduction in incidents compared to the previous year's figures.
On the flip side, there was a significant 13% increase in incidents involving handling, lifting or carrying, making them the second-worst cause of non-fatal accidents in construction.
Incidents involving being struck by a moving object, including flying/falling objects, only fell by 1%.
A total of 74,000 workers suffered from work-related ill-health in 2020/21, compared with 81,000 for 2019/20, equating to a drop of 7,000 (nearly 9%).
Musculoskeletal disorders made up the majority of ill-health cases in the most recent year (54%), compared with 57% in the previous year's report.
HSE Musculoskeletal Disorders (MSDs) eBulletin
An eBulletin has been released containing guidance on managing the health and safety of home workers, as well as information about the new MSD online assessment tool and how you can register for a live demonstration.
There are also details about HSE's 'Risk-reduction through design' award, with entries closing on 31 January. Further information and guidance can be found on the MSD website.
Unfortunately, it is not possible to assess the scale of work-related ill health independent of the effects of the coronavirus pandemic. That meant it was not possible to determine whether some of the workers reporting ill-health suffered from a condition related to coronavirus.
Data regarding dangerous occurrences is only found separately in other reports and only categorised as general (not just the construction sector). The figures show 80 reported collapses of a building or structure. There were also 14 reported partial or full collapses of falsework, and 14 reported due a scaffold collapse.
Despite the assumption of the possible culture of underreporting these figures are quite concerning. Unfortunately, we have no detail and/or explanation whether building collapses were due to poor design or construction or deconstruction (i.e. dismantling or demolition), or a combination.
These worrying figures show that the construction industry must do more by sharing lessons learned and ensuring incidents are prevented at the onset by all who are responsible for the risk to properly plan, manage, control, check and coordinate accordingly.
Work and initiatives being carried out by various working group members such as the Construction Industry Advisory Network (CONIAN) and Keeping Pace With Change (KPWC) etc can help to prevent, reduce and improve our industry.
Steve Coppin FCIOB is chair of the CIOB's Health, Safety & Wellbeing team and a strategic technical adviser at SJC Risk Management Solutions.
Register for free and continue reading
This is not a first step towards a paywall. We need readers to register with us to help sustain creation of quality editorial content on Construction Management. Registering also means you can manage your own CPDs, comments, newsletter sign-ups and privacy settings. Thank you.