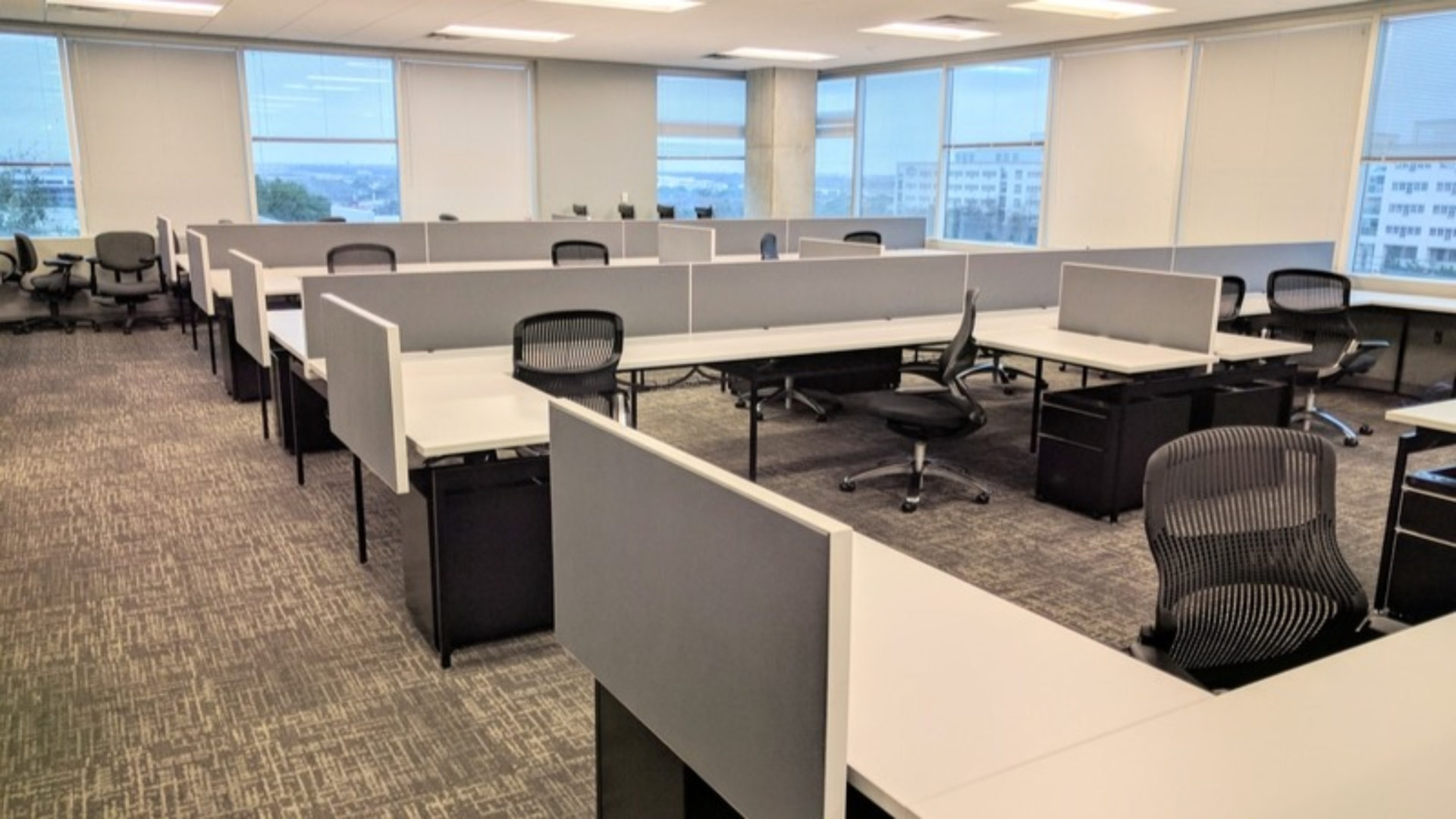 The built environment needs to find uses and solutions to the 'Marie Celeste buildings' that no one wants to retrofit or transform, writes Gleeds' Graham Harle.
It never ceases to amaze me how those operating in the built environment are able to change, adapt, transform and develop their offerings to suit clients who themselves have to respond to changing market conditions.
Whether moving from an agrarian to a manufacturing economy in the industrial revolution of the 19th century, or from manufacturing to a services economy during the late 1990s, businesses adapt and so those of us providing the working environments for those clients have to evolve at the same time.
I would argue that no two greater change-makers have ever emerged at the same time as those we are currently experiencing.
The forced change in work patterns brought about by the pandemic, and the effects of climate change, have combined to make us reconsider how we work, where we work, how and when we travel to work, and what purposes those workplaces serve when we get there. Huge changes that are driving the market at the moment.
The Financial Times tells us that investors have pumped £2bn into converting unwanted London offices for new purposes as the shift to working from home reshapes the market. They have snapped up £1.3bn worth of central London offices with plans to convert them for new uses since the start of last year, according to real estate adviser CBRE.
Another £700m of deals are under way. The deals cover 2.2m sq ft and nearly 10% of new investments, as the property sector tries to adapt to the changing environment brought about by hybrid working.
Demand for laboratories, hotels and student housing has been supported by a lack of existing space for research and the rebound in numbers of international students and visitors after the pandemic. However, some surplus office buildings in the UK will be very difficult to convert, given physical design, planning rules, and the money required.
We need to ensure that cities like Manchester, Birmingham, Glasgow, Liverpool and London, where there are so many leftover property assets from the Victorian mercantile era, do not have a raft of empty moribund property units that have become "stranded assets".
What to do with unwanted buildings
Unwanted, unused and unloved due to the costs involved in making them fit for purpose post-pandemic: meeting sustainability requirements for embodied and operational carbon reduction. The recent debacle over whether to refit or demolish M&S in Marble Arch is just one example of where competing political and commercial agendas can collide.
Outdated offices often need large amounts of money for upgrades to make them attractive to tenants, or suitable for new uses, undermining their investment appeal. Investment in central London offices was about half the long-term average in the first quarter of the year, although deal-making levels had improved from 20-year lows recorded in the final quarter of 2022, according to data.
At the same time as we have potential increases in empty commercial real estate, we also have one of the worst housing crises in Europe and a record number of homeless people.
These two issues are not naturally aligned, in other words. An empty office block may not provide a good residential solution, but any new government taking office in 2024 does need to set up a commission to examine the most appropriate use for these Marie Celeste structures that no one wants to invest in retrofitting and transforming.
There has to be solution and it has to be supported by public funds and even compulsory purchase if required. Change is good. Unplanned and unmanaged change is a challenge.
In an era of unparalleled evolution, we need the guiding hand of government and those operating in the built environment to come together.
Graham Harle is chief executive of real estate and construction consultancy Gleeds Worldwide.
Register for free and continue reading
This is not a first step towards a paywall. We need readers to register with us to help sustain creation of quality editorial content on Construction Management. Registering also means you can manage your own CPDs, comments, newsletter sign-ups and privacy settings. Thank you.