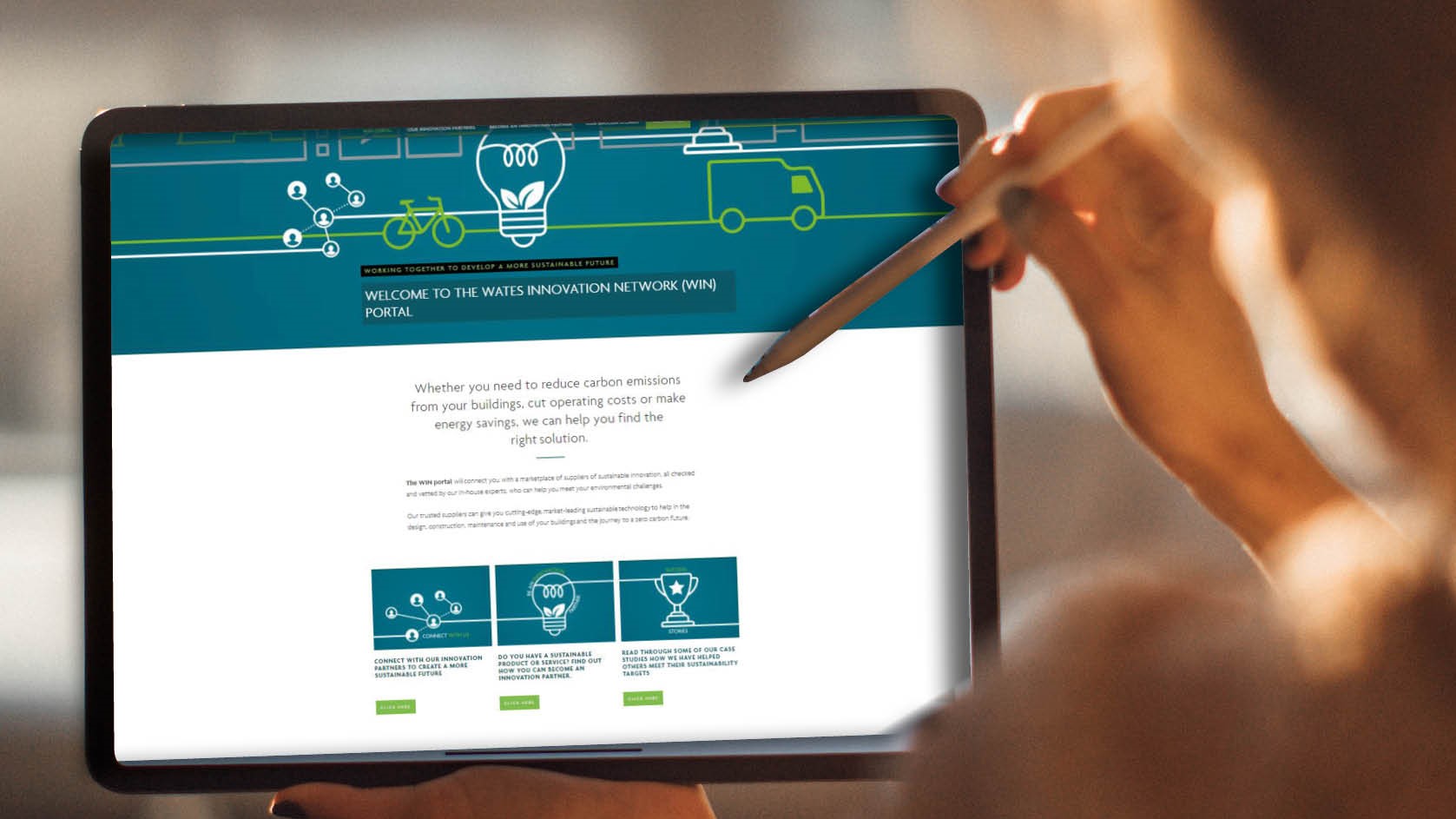 Wates Residential has launched a campaign to find innovative sustainable technologies and materials to help it to build net zero homes.
Wates has pledged to generate net zero carbon operationally by 2025 and to achieve zero waste and achieve a "positive contribution" to the environment on all projects, and has been running a campaign to find new technologies through its WIN portal since last year.
The firm is looking for suitable materials, products and processes for the development, design, construction and sale of low- to high-rise residential developments.
Wates said these could include resource-efficient materials for the built environment with low embodied carbon content or those derived from natural resources. The company is also looking for suppliers that can help implement modern methods of construction, as well as products that deliver significant biodiversity net gains, optimise building efficiency, help with the design and construction of zero carbon homes and save water.
Wates is accepting applications through its WIN portal, a hub for suppliers of environmental technologies and services to boost the construction industry's transition to net zero. Successful suppliers will be piloted on Wates sites.
Dr Zainab Dangana, head of sustainable technology for Wates Group, said: "Our search for innovation partners and the concept behind the WIN portal is to boost the industry's move to zero carbon and support emerging green technologies. This campaign is a continuation of our search for new suppliers with a particular focus on the design and construction of low to high-rise residential developments. There must be many businesses out there who would like to work with Wates, and we are keen to find them too."