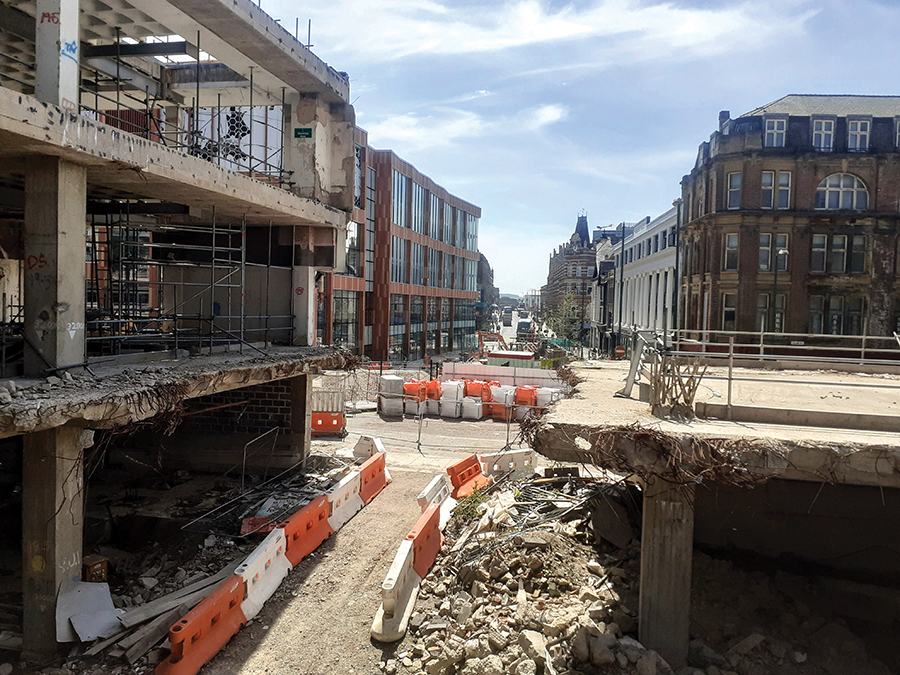 Despite the site's complicated history, there's no doubt that the redevelopment of the Broadmarsh Shopping Centre is on the lips of every Nottingham resident.
With plans for the disused site due to be released imminently, Willmott Dixon is working with Nottingham City Council on the demolition phase.
The Nottingham Hub has organised a virtual site visit, courtesy of Willmott Dixon, to view the demolition phase of this landmark building. The visit will take place on 1 December at 12pm.
As a closed site, this offers a unique opportunity to take a glance behind the hoardings, with exclusive insights into the project.
Although only partially complete, the site has already provided the Willmott Dixon team with challenges, ranging from the building's stability, logistics and even uncovering historical artefacts.
During the course of the webinar, you will hear from the project team managing the demolition – with exclusive video footage and a site tour from Willmott Dixon's operations manager, Paul Smith.
Following the site tour, which will showcase the digital technology and demolition techniques used by the contractor, the webinar will also feature a Q&A section for questions about the technicalities and challenges faced on site.