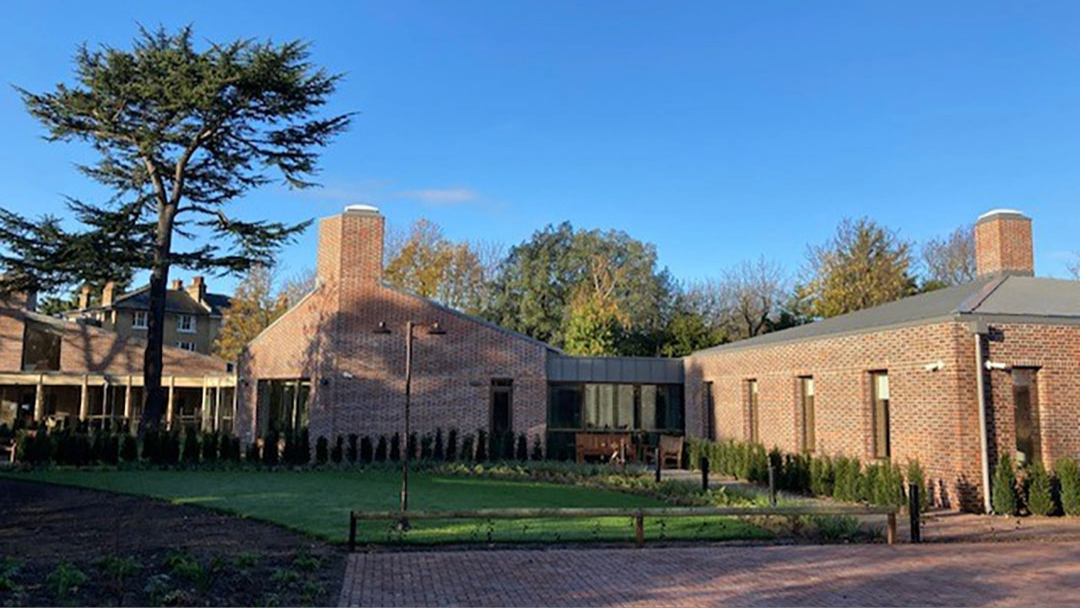 A project located on the grounds of the Grade I-listed Morden College site in Blackheath, London, has won this year's RIBA Stirling Prize.
Designed by Mae Architects and built by Clive Graham Associates, the John Morden Centre is a daycare centre housing social and medical facilities for older people.
John Morden Centre – Project details
Architect Mae Architects
Contractor Clive Graham Associates
Interior Design Scott-Masson Interior Design
Structural Engineer Michael Hadi Associates
Environmental / M&E Engineer BOOM
Quantity Surveyor / Cost Consultant Calford Seaden
Project Management Calford Seaden
Landscape Architect J&L Gibbons
Planning Consultant Stanway Little
Internal gross area 911 sq m
Construction of the £5m centre took 52 weeks to complete.
The project consisted of an all-new structure with features including a cross-laminated timber structure, underfloor heating and cooling, zinc and green roofs, PV panels, glulam columns, and wiring with the possibility to be adapted in the future through a rewireable system.
The contractor said the project has been designed and installed to meet BREEAM standards and exceeded airtight requirements and acoustic levels.
Chair of the RIBA Stirling Prize jury, Ellen van Loon, described the John Morden Centre as a "hopeful model for the design of health and care centres for the elderly".
"This robust building provides comfort and warmth, with thoughtful features designed to prevent isolation. It illustrates how buildings can themselves be therapeutic – supporting care and instilling a sense of belonging. Great architecture orients people so they can thrive, and this building is exemplary at achieving exactly that."