Barbara Entwistle, a CIOB fellow and the chair of the Preston Hub, was presented with an award by her employer Velux in January. 
The Velux Board of the Employee Foundation awarded Entwistle, an area manager in the north west, the global Villum Kann Rasmussen Award for her significant contribution to the VKR Group's objective of being a model company.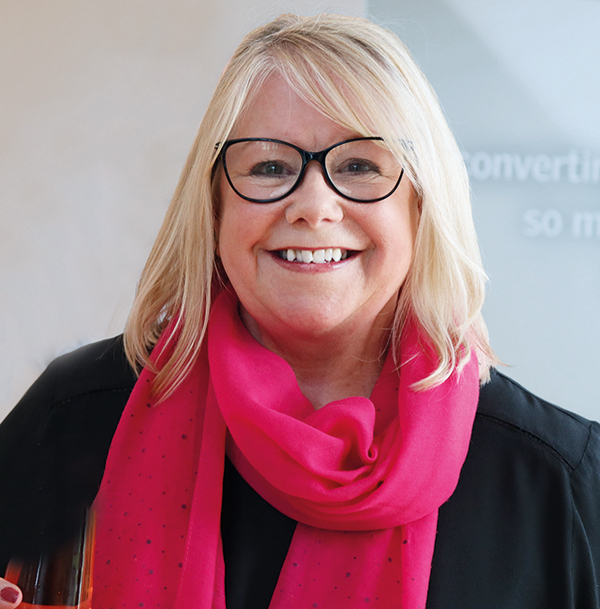 Entwistle was one of only 14 people in the Velux global organisation given the award for 2022. She was presented with a Longines watch and a gold necklace at a presentation in Scotland.
The award is named after the founder of the VKR Group – Velux's parent company – who formulated the company objective. Employees contribute to the realisation of this in many ways – through exceptional commitment, a high degree of loyalty, a substantial, high quality work effort, and the ability to show initiative and develop ideas.
Velux said: "Barbara does her day job to an extremely high standard, she works tirelessly, and supports all at work, and in her community. She is an accomplished manager, yet a very down to earth and helpful and approachable person.
"She has always coached and mentored less experienced work colleagues and always has time to teach and mentor others with her wealth of construction and Velux experience. Barbara's skills and compassion have always been part of her persona."
Barbara told Construction Management she was "absolutely delighted" with the award, saying it was "a great honour for me".