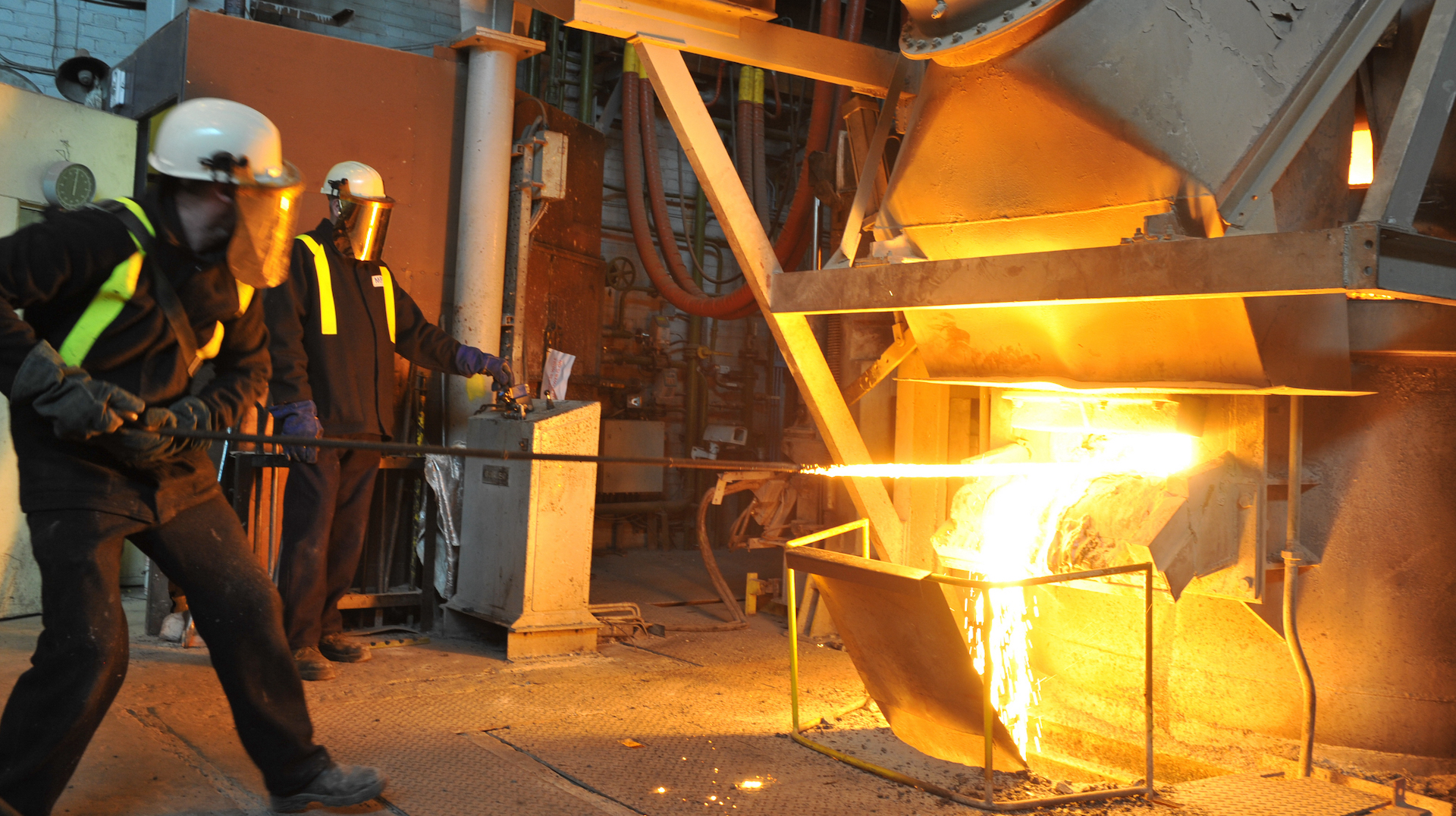 The world's first net-zero Portland cement industrial trial has launched in the UK.
Cement 2 Zero (C2Z) has secured £6.5m in government funding from UK Research and Innovation (UKRI) as part of the Transforming Foundation Industries Challenge.
The two-year demonstrator project is investigating the technical and commercial aspects of upscaling Cambridge Electric Cement (CEC) production.
The aim is to produce 20 tonnes of zero-emissions cement. This will then be used in a live construction project.
Concrete and cement account for 1.5% of UK carbon dioxide emissions. Decarbonisation is one of the global construction industry's biggest challenges in response to the climate change threat.
Dr Philippa Horton, from the University of Cambridge who created the project consortium, said if the project "lives up to the promise" shown in early laboratory trials it could be a "pivotal point" in the journey to a zero-emissions society.
Horton added that it was an, "invaluable opportunity to collaborate across the entire construction supply chain, to expand CEC from the laboratory to its first commercial application."
As well as helping to secure a zero-emissions society, Materials Processing Institute chief executive Chris McDonald said C2Z also had, "potential to make a significant contribution" to UK jobs in cement and steel, challenge conventional production, and create high-value materials from demolition waste.
C2Z involves a collaboration between experts from the Materials Processing Institute, the University of Cambridge, and key supply chain partners Atkins, Balfour Beatty, CELSA, Day Aggregates and Tarmac.
The project is possible thanks to a breakthrough by Dr Cyrille Dunant and his research team at the University of Cambridge. They have invented a process that combines cement and steel production processes and uses a by-product of steel recycling.
The institute is carrying out the first phase of trial melts in a 250kg induction furnace, before scaling up to 6T in an electric arc furnace (EAF).
Following substantial trials, development and derisking, industrial scale melts will follow in CELSA's EAF in Cardiff.
Register for free and continue reading
This is not a first step towards a paywall. We need readers to register with us to help sustain creation of quality editorial content on Construction Management. Registering also means you can manage your own CPDs, comments, newsletter sign-ups and privacy settings. Thank you.