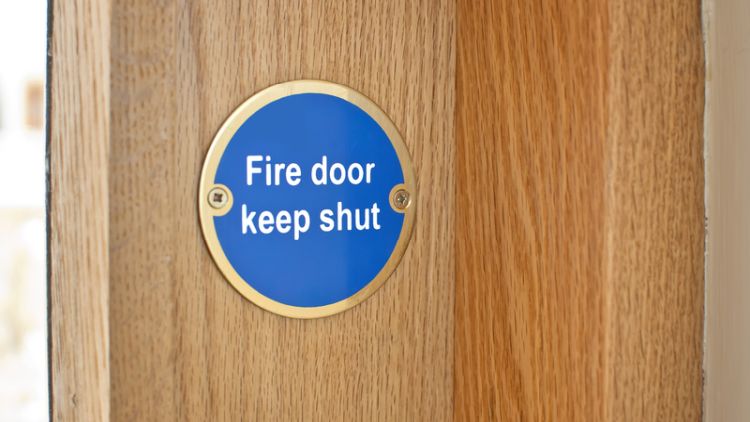 Three-quarters of fire doors failed inspections in the UK, prompting a warning of a "tragedy waiting to happen".
These inspections found that 75% of fire doors failed to meet the required standards. The most common reasons for inspection failure were: excessive gaps between the door and the frame (77%); care and maintenance issues (54%); and issues over smoke sealing (37%). In almost a third (31%) of cases, inspections failed due to improper installation.
Increase in demand for inspections
Buildings that had the highest number of fire door inspection failures included healthcare, local authority and housing association buildings, as well as private housing.
Meanwhile, 77% of FDIS inspectors have seen an increase in demand for fire door inspections since the introduction of the Building Safety Act.
'Tragedy waiting to happen'
Louise Halton, FDIS scheme manager, said "With the vast majority of fire doors in the UK failing inspections, it's sad to say that a tragedy is simply waiting to happen. This is especially so in buildings that are home to vulnerable residents. But this situation is entirely preventable and, at this stage, still reversible. A fit-for-purpose fire door can save lives.
"Now is the time for all of those responsible for fire safety to urgently inspect fire doors in their buildings. Act immediately if faults are identified.
"It's crucial that reputable and trained fire door inspectors, such as those approved by the FDIS, carry out fire door inspections. However, the ongoing reporting of maintenance issues with fire doors is a role for us all – every building user should play a proactive role in reporting any faults to ensure they are quickly addressed so that the building's safety is maintained."
Register for free and continue reading
This is not a first step towards a paywall. We need readers to register with us to help sustain creation of quality editorial content on Construction Management. Registering also means you can manage your own CPDs, comments, newsletter sign-ups and privacy settings. Thank you.