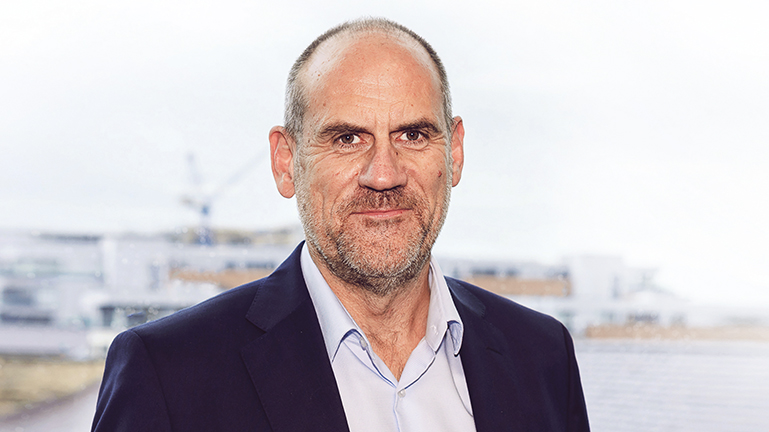 Tim Balcon, chief executive of CITB, has gone from apprentice to CEO, from building technical skills to leadership.
What do you remember from your first project?
My first big project was to develop a skilled workforce to fulfil a major government initiative to install over a million heating systems, at a time where there was nowhere near enough skills and people to deliver this. We identified that if we continued to develop skills in the way we were, we would never meet the targets, so we needed to overhaul our approach and think differently.
The initial plan was met by a lot of cynicism but as soon as industry saw the business opportunities that were being created it soon got behind it. We spent a lot of time teaching small businesses how to take on people who were still learning and how to employ a diverse workforce.
For me the success of the project was not only in it meeting its objectives but seeing the businesses that engaged in it thrive.
What was the best advice you were given?
Never forget where you come from. It's important that you stay true to who you are.
Which project that you worked on are you most proud of?
"I have great admiration for any small business owner. To have the initiative and bravery to do something completely on your own, without a safety net, is truly courageous."
Tim Balcon, CITB
The project was called Ambition Energy. It aimed to train 2,500 people who were long-term unemployed to be heating installers in partnership with Jobcentre Plus.
The project more than achieved its initial objective and six months later over 2,000 were still in employment. I am proud of it not only because of the impact it had on those people's lives, but also the impact it had in terms of fairness and inclusion in that industry – it was the most successful, diverse and inclusive recruitment for the sector ever.
As a result, it was used as a blueprint for a wider government recruitment initiative at the time.
Who do you most admire in the industry, past or present?
I have great admiration for any small business owner. To have the initiative and bravery to do something completely on your own, without a safety net, is truly courageous.
What advice would you give to someone starting in construction today?
It's important that you keep learning. It's as simple as that.
What one thing would you change to make careers in construction more appealing?
I am keen to ensure the narrative about construction changes. I feel strongly that people should understand opportunities in construction are not just about a job and an income.
The construction industry shapes people personally and professionally. It gives you a richness of skills that far outweigh any other career – skills for life and life skills.
What has changed the most about construction since you've been working in it?
What has surprised me most is how much – having started as an apprentice and come back into it 40 years later – it hasn't changed, but I can see it being on the edge of transformation.
What's the most valuable training you've received and why?
I was coached by my first chair and he supported me to move from being technically able to being a leader. The greatest skill he helped me to develop was to view things from high ground.
Register for free and continue reading
This is not a first step towards a paywall. We need readers to register with us to help sustain creation of quality editorial content on Construction Management. Registering also means you can manage your own CPDs, comments, newsletter sign-ups and privacy settings. Thank you.