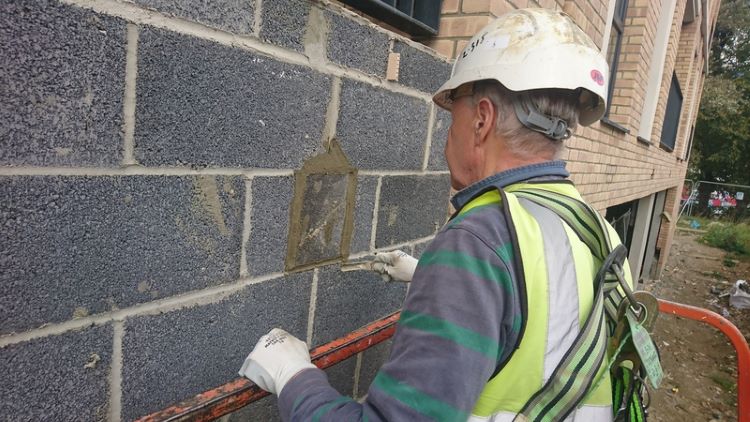 UK Construction needs 217,000 extra workers by 2025 to meet demand, according to the Construction Skills Network (CSN). But within that, which trades are most in demand?
CSN figures show how many more workers are required in different trades to meet workload forecasts:
1) Groundworkers: Infrastructure and housebuilding are driving strong demand for groundworkers. They tend to learn on the job and apprenticeship routes have only recently been introduced. There are few apprentices, trainers or assessors. CSN figures do not reveal the precise need for groundworkers. But it estimates that the construction industry needs 2,700 more labourers a year to meet demand.
2) Bricklayers: Bricklayers are often identified as the most challenging occupation to recruit. Demand is being driven by increasing rates of housebuilding. The CITB warned that not only does construction need more bricklayers, but they need to be well trained.
Poor brickwork has remained the top issue on new-build inspection reports for the past 10 years. The CSN has forecast a need for 1,450 more bricklayers a year over the next five years.

3) Plant operatives: Large infrastructure projects like HS2 mean that construction is experiencing a shortage of plant operatives. CITB research found shortages of plant operative assessors: each assessor requires specialist knowledge of each piece of equipment, such as excavators and dumpers. The industry needs around 850 extra plant operatives a year.
4) Dryliners: Drylining is intrinsic to most construction and housebuilding – it can have a significant impact on the time frames for completing work. The volume of new work means there is significant demand for dryliners. Housebuilding and the repair and maintenance sectors in particular are generating high demand.
Industry surveys report significant workforce shortages alongside shortages of new entrants including apprenticeships. The CSN does not give figures for the number of dryliners required, but it does forecast that the industry needs 800 more plasterers a year.

A CITB spokesperson said: "CITB is working to address the shortages through initiatives such as our Onsite Experience commission, which funds pre-employment training and onsite work experience programmes to rapidly make individuals employment and site-ready in order to fill construction vacancies."
Register for free and continue reading
This is not a first step towards a paywall. We need readers to register with us to help sustain creation of quality editorial content on Construction Management. Registering also means you can manage your own CPDs, comments, newsletter sign-ups and privacy settings. Thank you.