New homes are being designed to be fit for a low-carbon future. But what about existing homes? Chris Paul and Hannah Giebus examine the barriers to retrofit investment, the grants and incentives and what the government will need to do to build an effective retrofit market.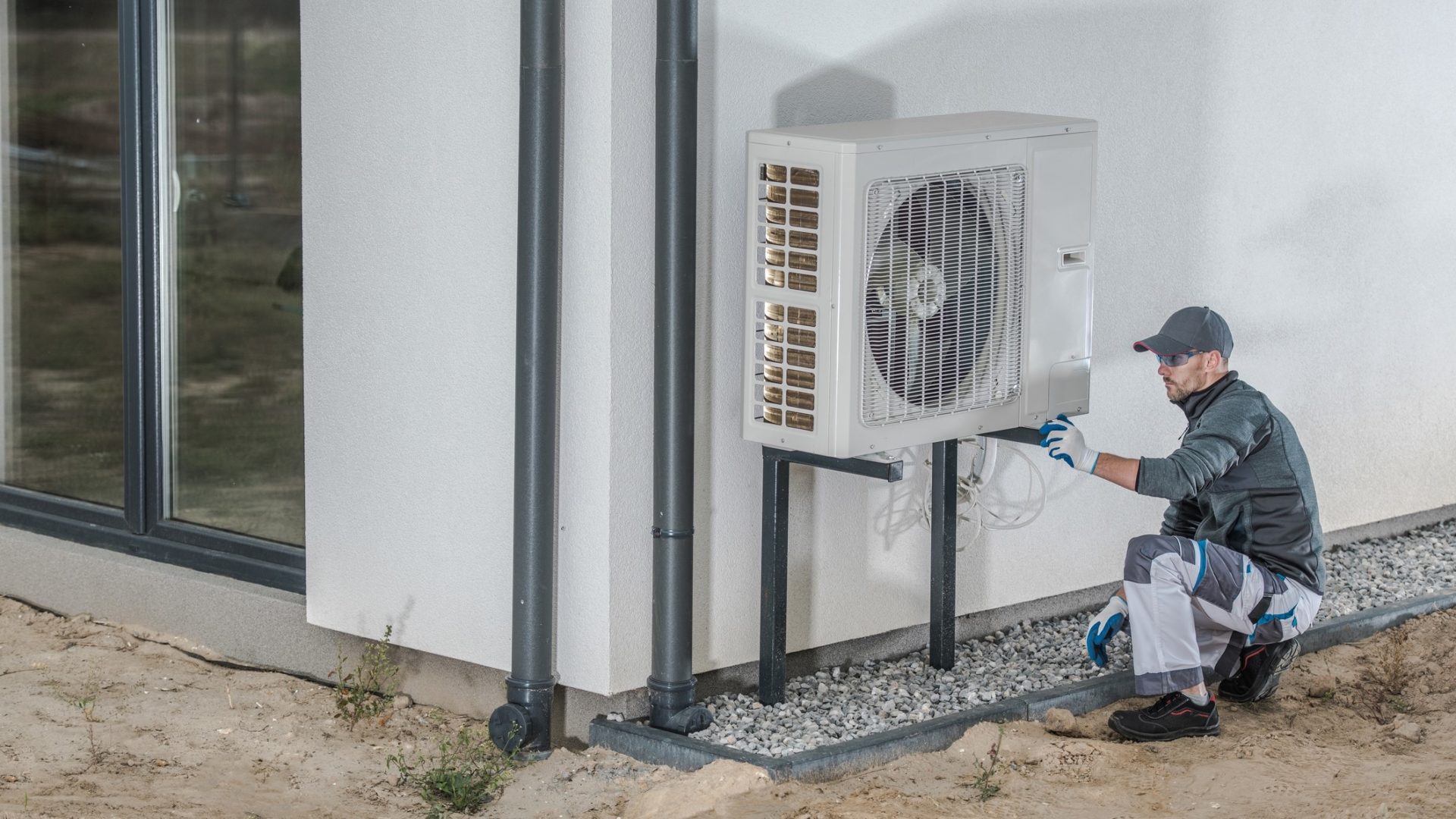 The Future Homes Standard (due to come into effect in 2025) will provide a step-change in the way new homes are built, with 75-80% less carbon emissions than homes built to current standards. While that will make new homes fit for our low-carbon future, it also puts increasing focus on the performance gap between new and existing homes. The retrofit market remains one of the biggest challenges to address if the UK is to meet its Net Zero 2050 target.
Retrofitting domestic properties will involve a range of measures, either delivered through incremental investment over time (e.g. replacing appliances with more efficient models and replacing gas boilers with heat pumps) or as part of a planned whole-house retrofit (including major building fabric upgrades, low-carbon heating and on-site energy generation and storage).
While there is significant potential for financed solutions for the retrofit market, there are challenges in creating delivery models that fits different tenure types. It is also important to balance the needs of funders (in terms of security) against the need for balanced documents that homeowners and tenants will want to sign. Complex documents that require significant clarification will act as a barrier to roll-out and increase delivery costs.
A key challenge for private and social landlords is how to address the split incentive – where the landlord pays for the upgrade, but the tenant gets the benefit through increased comfort and reduced bills. Given the level of retrofit work that is required, many landlords are looking at models that require the tenant to contribute to the cost, whether through an increased "warm rent" (ie charging more rent for an energy efficient home) or a separate service payment for bundled heating or comfort services alongside the rent.
The risk with any separate payment is tenant default. As the majority of retrofit investment is not demountable, it is difficult to address non-payment. While there may be contractual remedies (eg non-payment resulting in termination of the supply of discounted on-site generated electricity), these are unlikely to provide much comfort and eviction remains a last resort. Where retrofit investment is externally funded, it is likely that funders will want landlords to stand behind any tenant payments, which creates significant risk for the landlord entity.
There is a general concern about the cost of whole-house retrofit. Part of the issue is the need to create the pipeline to allow the economies of scale necessary to bring down the cost. This isn't just an issue for landlords with older stock, as most current properties being acquired under s.106 deals will themselves need to be upgraded before 2050. This risks creating a real bottleneck for the retrofit market, further increasing delivery costs.
The shifting nature of energy efficiency policy makes it more difficult to plan retrofit programmes and create funded models. Following the launch of the Energy White Paper in December 2020, we await details on the key elements that are likely to impact the built environment. In particular, we expect the 'Heat and Building Strategy' to set out the necessary steps towards the decarbonisation of heat in domestic and non-domestic buildings. Uncertainty about the scope and nature of government support risks discouraging homeowners and landlords from taking the initiative, particularly if there is the suggestion of additional grants or incentives in the pipeline.
"The shifting nature of energy efficiency policy makes it more difficult to plan retrofit programmes and create funded models."
An additional £300m has been allocated to the Green Homes Grant Local Authority Delivery scheme, which allows councils to bid for funding to carry out retrofits within low-income households. This replaces the flagship Green Homes Grant scheme for homeowners, which was scrapped in March 2021 after poor uptake (only achieving 6% of its target to help 600,000 households switch to renewable energy). A further £60m of funding has been committed to help upgrade social housing stock currently below EPC 'C' standard for the next phase of the Social Housing Decarbonisation Fund. The Government has also committed to increase the Energy Company Obligation fund to £1bn per year from 2022, with an intended focus on insulating the worst quality homes.
Still to come is the Clean Heat Grant, which will replace the Domestic Renewable Heat Incentive in April 2022. Proposals under the consultation include minimum insulation requirements, biomass boilers restrictions, a voucher application process and eligibility for existing buildings and 'custom-built' homes only. The government is already ramping up the minimum energy efficiency standards for private rented properties and we can expect similar targeted legislation across sectors as we move towards the 2050 target.
The scale of the retrofit challenge is huge. According to the Committee on Climate Change's report on UK housing, almost all the UK's 29 million homes will need to be retrofitted to meet the Net Zero 2050 target. That presents a significant opportunity for the construction sector, but clear and consistent government policy is critical to help develop the necessary supply chains.
Chris Paul is a partner and Hannah Giebus is a solicitor at Trowers & Hamlins.
Register for free and continue reading
This is not a first step towards a paywall. We need readers to register with us to help sustain creation of quality editorial content on Construction Management. Registering also means you can manage your own CPDs, comments, newsletter sign-ups and privacy settings. Thank you.