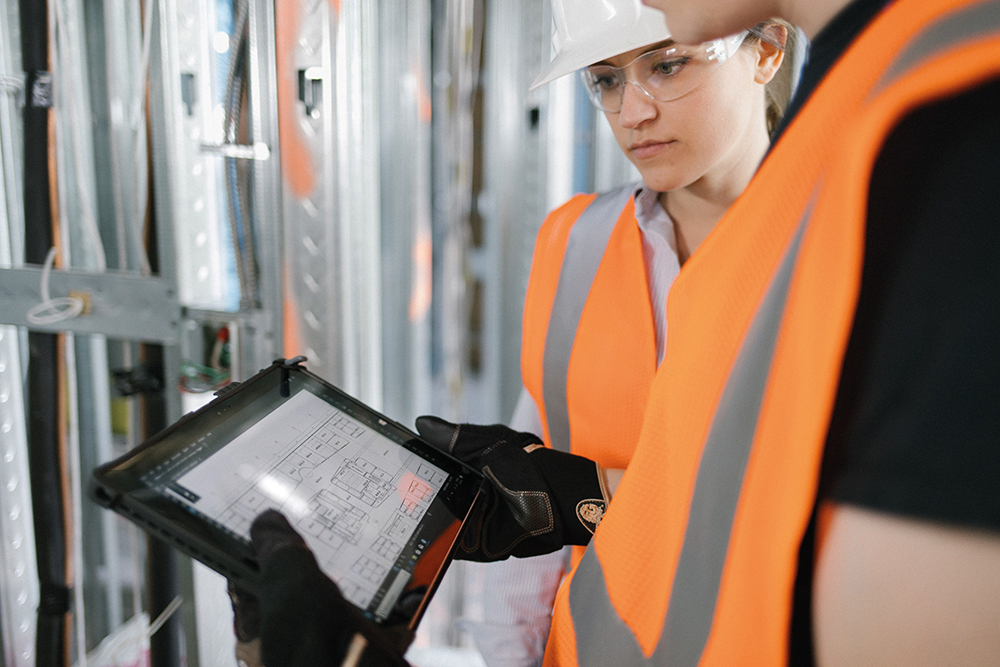 Bluebeam introduces a new client-focused guide to assessing digital tech needs that it has developed with CIOB.
We seem to have reached a turning point when it comes to the digital transformation of the construction sector. For one thing, it no longer seems to be a question of whether organisations should invest in digital skills and tools. Driven in part by the need to respond to the pandemic and find new efficiencies and ways of working, technology adoption is moving forward at an improved pace.
We did some customer research in the summer and found that nearly 70% of companies in the sector had either implemented new technology solutions or were in the process of doing so. However, technology does not stand still and new tools are coming to market all the time. Staying on top of the latest construction technology can be tricky, with the broad range of options available.
For organisations, an awareness of both the digital landscape and their internal capabilities and resources is important. Taking stock of what is working and what needs adjustment should be a regular task for everyone.
It is for this reason that we have worked on a guide with the Chartered Institute of Building (CIOB) to help people understand, assess and implement new solutions within their businesses. Where we think it differs from other guides is that it focuses on the client.
A lack of industry coordination, integration and understanding of the best workflows means that many clients are not benefiting from the best-case scenario when it comes to software solutions and technology.
The first step for clients should be to look straight at their overall strategy. What are they trying to achieve and how can technology help? Then, it's time to look at what is available, including any existing solutions within the organisation.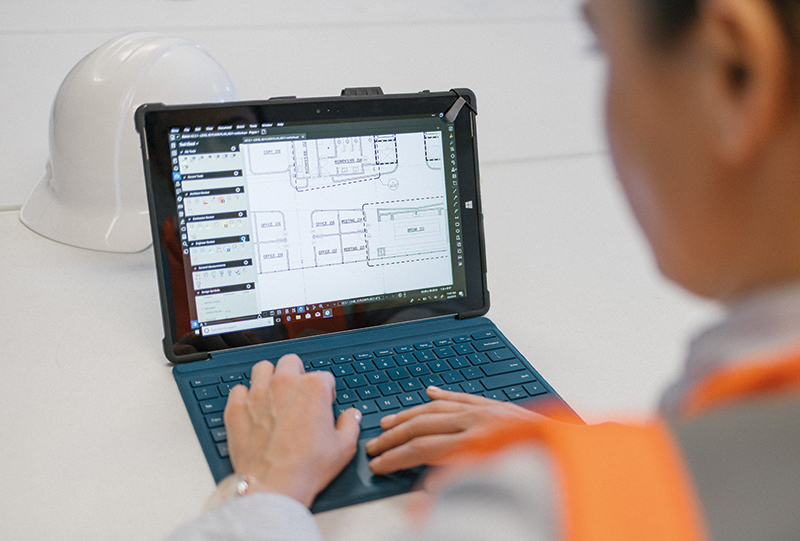 "The first step for clients should be to look straight at their overall strategy. What are they trying to achieve and how can technology help?"
At this point it is important to understand what the benefits will be, as well as the capability and skills internally. You need decision-makers who understand the wealth of options available, and the key terminology used in construction software and technology. Being clear about what you are trying to achieve means that you are more likely to implement the right solution, avoiding unnecessary cost and project complications.
An implementation programme that is heavy on internal communications and engagement will help to drive a successful change process too, ensuring a broader understanding and better adoption rates among staff rather than a limited few.
As well as improving their own organisations, the opportunity is there for clients to lead others in the supply chain through the standards and principles they set for projects.
It all starts at the beginning of the procurement process. While setting out the requirements for the project, they can specify how technology should be integrated. This can include specific tools, desired workflows and the processes for incorporating project information with existing business data and systems.
If you need help in setting these areas, previous projects offer a good opportunity for learning. This process often flags areas where intervention, such as a new system or approval point, will ensure a better result in the future. This can also be used to help inform the creation of relevant KPIs for the project.
The industry is full of challenges and there is much available that can improve the full construction process, from initial design through to the occupation and management of the final building. Our aim is to give clients the understanding of how technology can be effectively harnessed so that they can achieve the outcomes that they desire.
This article has been created by Construction Management in partnership with Bluebeam
Register for free and continue reading
This is not a first step towards a paywall. We need readers to register with us to help sustain creation of quality editorial content on Construction Management. Registering also means you can manage your own CPDs, comments, newsletter sign-ups and privacy settings. Thank you.