Could smart contracts transform the often tortured legal process behind many construction projects? Misha Chaplya looks at what's involved.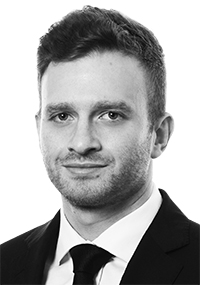 First, let's explain the terminology: contract automation is the technology that exists here and now and allows developers and builders to prepare standard form contracts at the click of a button – 'smart contracts'.
If you are a developer or a main contractor engaged on a major project where you need to let 200 appointments or produce 100 warranties, all based on a standard form, with only the contract particulars and appendices being the variables, how many hours will your contracts manager or in-house lawyer spend:
collecting each of the contract particulars;
inserting the scopes of works and services into the correct appendices;
seeking management approval of high-risk items;
drafting optional clauses or special conditions; and
printing and collating the documents?
In addition, how much time will you spend managing the contract execution process and then scanning and storing hard-copy originals? And finally, have you ever issued a contract for execution only to have it returned with last minute handwritten amendments?
There are just some of the common problems that a contract automation system can solve.
Your business will have a template form of contract which it uses to engage various service providers. It will contain a section where the contract particulars are inserted – the contract sum, start date, date for completion and so on – plus appendices such as the site plan and scope of works. There may be some standard clauses too.
All of these variables will be programmed into an online questionnaire, usually referred to as a 'decision tree'. This can be as simple or sophisticated as your business requires.
If your contractor is required to provide performance security, you will need to insert the form and the value of that security. Alternatively, if no security is required, then the decision tree will not ask those questions. The decision tree can also be programmed to alert those people in your business who are responsible for a specific contract particular.
If your company has internal governance procedures requiring sign-off on contract particulars, alerts can be set up to notify whoever is responsible. Access to completion of certain contract particulars can be given to your counterparty.
Once questions are completed, the contract can be automatically created. If you have coupled your contract automation system with e-signature software like DocuSign, the entire execution process can be paperless.
Once the contract is executed, it can be stored in an online library, sorted by site, counterparty, contract sum, date for completion, or any other category.
Contract automation can increase efficiencies in your business, but the cost and time of initial set-up can be significant. However, evidence from adopters of contract automation shows that the benefit far outweighs the cost.
The setting-up of the various template forms of contract intended to be automated usually involves lawyers working closely with IT specialists. While the technology is intended to benefit construction businesses mainly, law firms assisting clients with preparation of standard form contracts will enjoy efficiency gains.
And the reality is that law practices engaged in high-volume work will have no choice but to embrace smart contracts. In the context of programme pressure and the prospect of monies being withheld until all warranties or appointments are in place and delivered, contract automation may soon become the industry standard.
Misha Chaplya is an associate at Trowers & Hamlins
Register for free and continue reading
This is not a first step towards a paywall. We need readers to register with us to help sustain creation of quality editorial content on Construction Management. Registering also means you can manage your own CPDs, comments, newsletter sign-ups and privacy settings. Thank you.