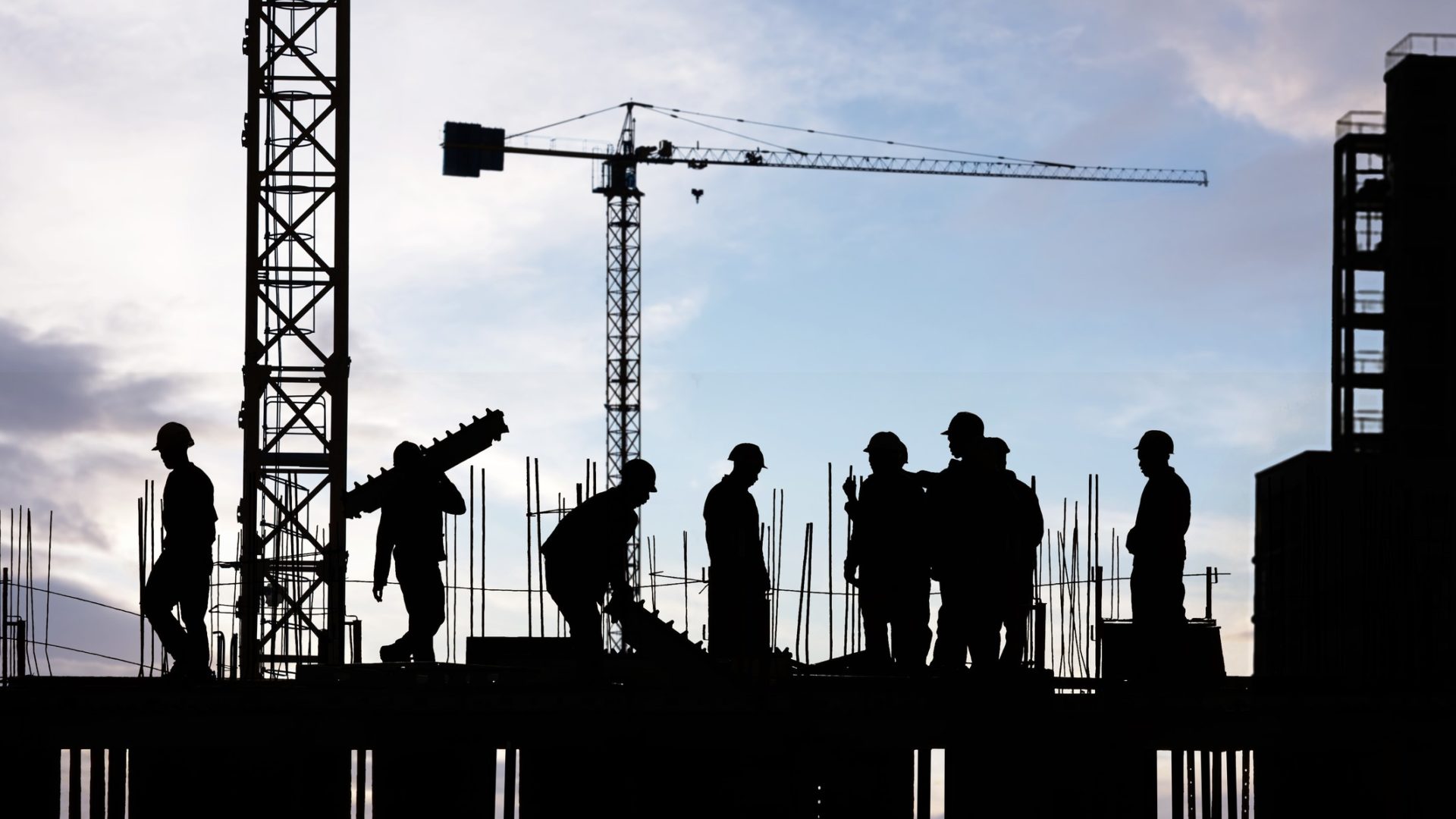 The UK construction industry is facing a major shortage of skilled workers. How can the sector source overseas workers to plug the gap, asks Samar Shams?
The shortage of skilled workers is a major issue for construction businesses. With the UK's departure from the EU and the end of free movement from Europe, sourcing workers from overseas has become more complicated. However, with an understanding of the new visa routes available, construction businesses may still be able to hire international workers.
Can construction businesses sponsor overseas workers to come to the UK to work?
A range of construction roles are eligible for sponsorship under the Skilled Worker visa route. Builders, bricklayers, roofers, plumbers, carpenters, glaziers, floorers, tilers and painters are all eligible for sponsorship. Site foremen are also eligible. The minimum skill level required for sponsorship as a Skilled Worker is equivalent to A-levels: the Home Office has deemed that the these roles meet this skill level requirement.
Skilled Worker applicants must demonstrate English language ability. They may be eligible for settlement in the UK after five years.
Multinational construction companies might also consider the Senior or Specialist Worker visa route to transfer managers from overseas entities in their group to the UK. The minimum skill level for this category of sponsored worker is equivalent to graduate level.
Senior or Specialist Worker applicants do not need to demonstrate English language ability and this route does not lead to settlement in the UK.
Construction companies interested in sponsorship should review their HR systems to ensure that they will be able to fulfil the sponsor duties discussed below. They can simultaneously start gathering documents to support a sponsor licence application. The requisite documents will vary between companies, but common supporting documents include Companies House accounts and a certificate of employer's liability insurance.
Companies applying to sponsor Senior or Specialist Workers must submit evidence of the link to the overseas entities from which employees will transfer to the UK.
Once the documents are in order, a company applying for sponsorship can proceed to submit the online sponsor licence application form. The supporting documents must be submitted within five working days of submission of the online sponsor licence application form.
If the Home Office grants the sponsor licence, the company can assign certificates of sponsorship to prospective non-UK national employees. Certificates of sponsorship are essentially work permits that workers use to support their visa applications.
"The ability to sponsor non-UK nationals lends an edge in the current competition for talent, but there is little knowledge of the sponsorship regime in in the construction industry."
A sponsored worker applicant may need to submit a certificate confirming that they are free from TB. Skilled worker applicants might also need to sit an English language test or obtain other specified documents to demonstrate that they meet the English language requirements.
Applicants complete an online form and can submit their supporting documents electronically. Holders of biometric European Economic Area and British National (Overseas) passports can use an app to submit biometric data. Some workers applying from within the UK can as well. Other applicants must book an appointment to submit biometric data (a digital photograph and finger scans).
Once the Home Office grants the permission, the worker can take up the sponsored role in the UK.
What are the salary requirements?
Salary requirements depend on a number of factors including the subcategory of visa, the type of role and the age of the applicant.
For builders and similar workers sponsored as Skilled Workers, the salary level will be between £20,480 and £25,800. For a site foreman 26 years or older, the minimum salary will be £31,400.
Salary requirements are higher for workers sponsored under the Senior or Specialist Worker category. These workers must be paid at least £42,400 a year. An advantage of using the Senior or Specialist Worker route is that the worker does not need to be paid at the salary level required for sponsorship while they are outside the UK working for another company in the corporate group.
What responsibilities does sponsorship entail?
The power to assign work authorisation to non-UK nationals comes great responsibility. Sponsors must have robust systems in place to cover the following and more:
Checking employees' right to work and rechecking it as necessary;
Only assigning certificates of sponsorship to workers who are able and intend to fill the relevant roles;
Keeping documents on file, e.g. a contract signed by both parties which sets out details of the work, start and end dates, hours and salary;
Reporting certain changes to sponsored workers' circumstances, such as a reduction in salary or a change in job location; and
Keeping an up-to-date record of sponsored workers' contact details.
In assessing a sponsor licence application, the Home Office might request evidence that the required systems are in place. The Home Office often scrutinises applications from the construction sector particularly closely. It will refuse a sponsor licence to employers who do not have adequate systems in place. The Home Office may also assess a sponsor's systems after granting a sponsor licence and revoke the sponsor licence if appropriate systems are not in place.
The sponsor licence application fee is £536 for small companies and £1,473 for large ones, as categorised under the Companies Act 2006.
When you assign a certificate of sponsorship, you will pay a £199 certificate of sponsorship fee plus a lump sum Immigration Skills Charge. The Immigration Skills Charge is £364 a year of visa duration for a small company or £1,000 a year of visa duration for a large company.
The visa application fee for Skilled Workers and Senior or Specialist Workers is £719 if applying from within the UK or £625 if applying from outside the UK, for a visa of up to three years. An Immigration Health Surcharge of £624 per year of visa duration also applies and is paid as a lump sum when the visa application is submitted.
The overall timeline for sponsor licence applications is about three months, including eight weeks for the Home Office to process the application. A 10-working-day priority processing service exists, but it can be difficult to secure a slot.
The overall timeline for sponsored worker processes is between three weeks and two months, depending on where the application is made and whether priority processing services are used.
The ability to sponsor non-UK nationals lends an edge in the current competition for talent, but there is little knowledge of the sponsorship regime in in the construction industry. Builders and similar workers became eligible for Skilled Worker visas in December 2020, while the world's attention was on Brexit and the pandemic.
Construction companies interested in sponsorship would do well to start the application process as soon as possible to derive maximum benefit from a sponsor licence.
Samar Shams is immigration and global mobility partner at Spencer West
Register for free and continue reading
This is not a first step towards a paywall. We need readers to register with us to help sustain creation of quality editorial content on Construction Management. Registering also means you can manage your own CPDs, comments, newsletter sign-ups and privacy settings. Thank you.