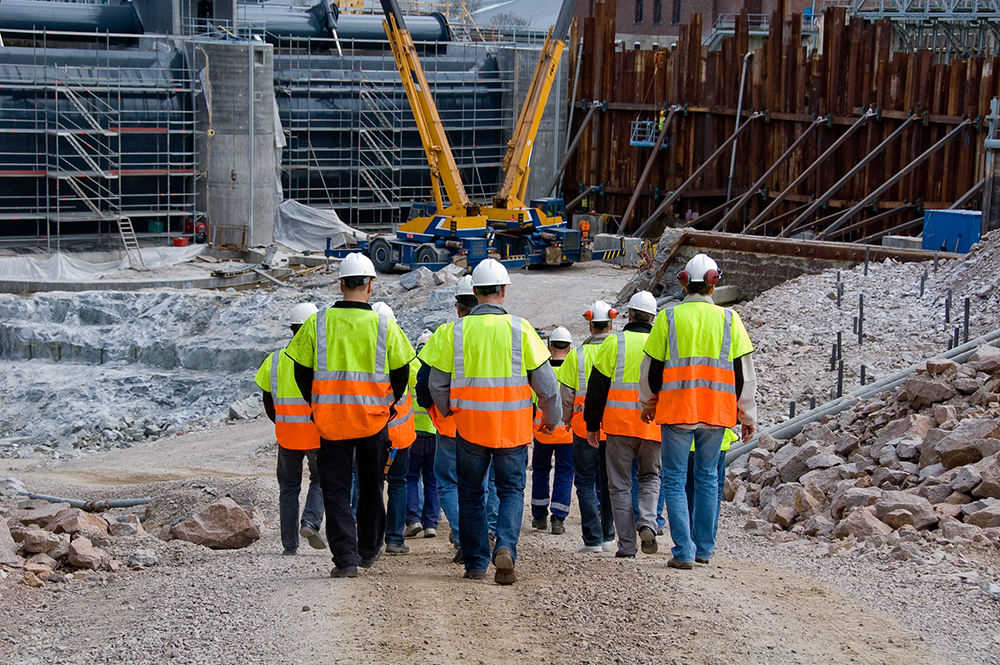 There is no doubt that construction companies are finding it difficult to recruit, needing traditional skills, like bricklaying and carpentry, as well as newer skills such as those relating to building information modelling (BIM), modern methods of construction (MMC), the incorporated use of drones and other technologies. Why is this, and how are the shortages affecting the sector? asks Karen Plumbley-Jones.
Many sectors are struggling to find and retain staff, which is not unusual in a period of almost full employment. However, in construction the problem is particularly acute as labour and skill shortages are not a new phenomenon.
Several factors contribute to this perfect storm. Older workers retire and are not replaced at the same rate by younger employees, the pandemic led many workers to reassess their personal situations and pursue different careers, and the cost of employing migrant workers has skyrocketed post-Brexit – employers face issues with visas, increased red tape and costs of up to £10,000 to employ a single EU worker.
There are also widely-held misperceptions about working in construction, for example that it involves only manual labour and lacks career opportunities. When you also consider the known lack of diversity in the sector (City & Guilds Group research found that only 9% of women would consider a construction job), it is unsurprising that employers are increasingly concerned about how they will staff projects.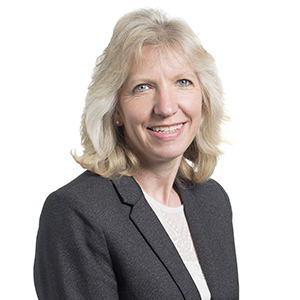 "The government and education institutions need to collaborate, encourage the take-up of T-levels and work on developing the skill sets needed for the future of construction."
Karen Plumbley-Jones
This leaves the contractor facing increased costs that cannot be passed on to the employer, thus hitting contractors' profit margins. Some contractors are finding it difficult to finish projects on time because they do not have the labour available, which in turn affects their cash flow and puts their business at risk in the long term. This issue is also prevalent in other countries, such as Germany.
We need a joined-up approach by various stakeholders. The government and education institutions need to collaborate, encourage the take-up of T-levels and work on developing the skill sets needed for the future of construction – including BIM, MMC, robotics, materials innovation, green technology, data expertise, smart cities and more.
Exciting challenges lie ahead in construction, including solving the housing shortage and achieving net zero, so a collaborative effort from both industry and education could encourage young people to consider the impact on their futures, smash the stereotypes and pursue a career in construction. Employers should be clearer about the wide range of roles available and skills to be gained. Construction companies need to invest in technology and do things differently to attract a diverse and talented workforce.
While increasing pay may provide a temporary fix, it is not sustainable long term. It can lead to a spiral of rising wages and employers may find themselves pulled into a bidding war for talent. In the short term, there are several strategies construction companies can adopt to navigate this challenging climate and recruit and retain employees:
Expand recruitment campaigns to reach a wider demographic – only 13% of the current workforce is female.
Pay a fair wage and look at other benefits to attract employees, such as access to private healthcare and permanent health insurance.
Take steps to reduce the gender pay gap – employers with 250+ employees must publish their gender pay gap annually, however there is no requirement to take action to reduce gender wage inequality A review of the legislation is due this year. Employers could also voluntarily monitor their disability and ethnic pay gaps.
Have a zero-tolerance approach to discrimination – take action as soon as an allegation is made with robust grievance, disciplinary and equal opportunities policies in place. Also carry out regular diversity and inclusion training and consider reverse mentoring.
Ensure good induction/onboarding processes to welcome new employees. Line managers should meet employees regularly for one-to-ones.
Provide plenty of training opportunities – including apprenticeships and re-skilling – and invest in personal development.
Introduce a clear career structure so employees can apply for promotion and remain with their employer, rather than changing jobs to find a new challenge.
Introduce flexible working – trialled in construction in 2021. At the moment, employees may make a flexible working request when they have 26 weeks' employment, such as a change in their hours, place or times of work. Employers can reject a request for eight stated business reasons. Following a recent government consultation, it is likely that the right to request flexible working will be expanded in the near future.
Karen Plumbley-Jones is a practice development lawyer specialising in employment law at Womble Bond Dickinson.
This article was co-written by Michelle Essen, managing associate at Womble Bond Dickinson.
Register for free and continue reading
This is not a first step towards a paywall. We need readers to register with us to help sustain creation of quality editorial content on Construction Management. Registering also means you can manage your own CPDs, comments, newsletter sign-ups and privacy settings. Thank you.