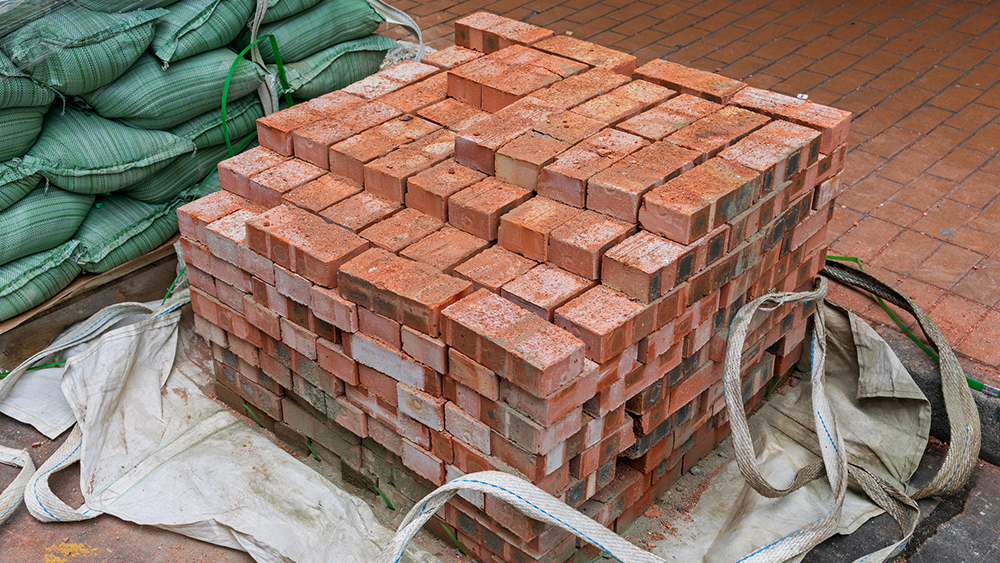 A seasonal drop in demand for construction products has helped to take pressure off supply chains and prices, according to the latest Construction Leadership Council (CLC) statement on product availability.
But John Newcomb, CEO of the Builders Merchants Federation and Peter Caplehorn, CEO of the Construction Products Association, co-chairs of the CLC's Product Availability working group, warned that pressure could return in 2022 as demand increases again, with longer lead times and further price increases anticipated.
Meanwhile, cases of the covid-19 Omicron variant could impact production and operations into the new year, they said.
Bricks and blocks are expected to remain in short supply in 2022, making imports necessary until new production lines come on stream in 2023/4.
But there are few issues currently with cement, although Newcomb and Caplehorn said that merchants are being asked not to deplete stocks in their yard ahead of winter maintenance shut-downs.
And demand for roof tiles remains high, with lead times averaging 24 weeks.
Timber products have returned to more normal levels and prices have fallen from highs, particularly for structural timber, however tongue & groove remains in short supply. Caplehorn and Newcomb said that congestion both here and at Scandinavian ports may lead to reduced supplies and higher prices in Q1 2022.
And they warned that pressures on global shipping, including delays and volatile prices, look set to continue well into 2022. They said: "In addition to ongoing disruption stemming from China's sustained 'zero' policy with regard to covid-19 outbreaks, performance issues at Felixstowe have led some major shipping lines to divert vessels headed there from Asia to other, smaller ports in the UK.
"The logistics sector reports recent progress with government providing additional training opportunities and grants to get more HGV drivers on the roads. With driver wage increases and flexibility in working making the industry more attractive, we are hopeful that driver shortages will have less impact on our sector in 2022."