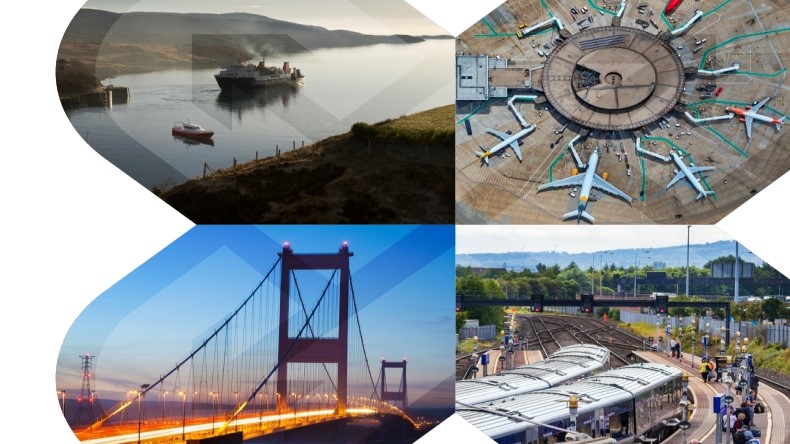 A fixed link between Scotland and Ireland in the form of a bridge or tunnel would be so expensive that it would be "impossible to justify", a technical feasibility study for the government has concluded.
Sir Peter Hendy was asked by prime minister Boris Johnson in October 2020 to lead a Union Connectivity Review, as well as to assess the feasibility of a fixed link between Great Britain and Northern Ireland. Work on the study, led by Professor Douglas Oakervee and Professor Gordon Masterton, with technical advice from Jacobs and COWI, began in March this year.
The study found that while a bridge or tunnel were technically possible, the bridge would be the longest span bridge built to date and a tunnel would be the longest undersea tunnel ever built.
It estimated the cost of a bridge at £335bn and the cost of a tunnel at £209bn.
Planning, design, parliamentary and legal processes and construction would take nearly 30 years, even given the smooth passage of funding and authority to proceed, it found.
Another significant technical challenge, the report warned, was Beaufort's Dyke, a deep seabed trench that runs between 8km and 13km off and parallel to the Rhins of Galloway peninsula. It is more than 45km long and 3.5km at its broadest point, with a charted water depth of more than 200m, while the deepest areas are over 300m. This would mean that the top of any tunnel would have to be 400m deep and at this depth, an ingress of water would have a hydrostatic pressure of 40 bar which the report said "should be avoided" on the grounds of safety and cost.
The Dyke would pose a similar challenge for a bridge, since it would have to cover the trench even at its narrowest point, resulting in spans approaching 4km on foundations set back from the edge. No suspension bridge of this span has ever been built, although there have been design concepts for such spans including for crossings of the Strait of Messina in Italy, the Red Sea linking Yemen and Djibouti, and another over the Strait of Gibraltar.
Meanwhile, millions of tons of unexploded ordnance may have been dumped in the Dyke and North Channel between World War I and the 1970s, much of it unrecorded.
Hendy concluded: "Future transport technological advances, particularly autonomous vehicles, could allow for different tunnel and bridge designs, which could enable the construction of a fixed transport link and approaches at a lower cost. For now, though, the benefits could not possibly outweigh the costs to the public purse. It is therefore my recommendation to government that further work on the fixed link should not progress beyond this feasibility study."