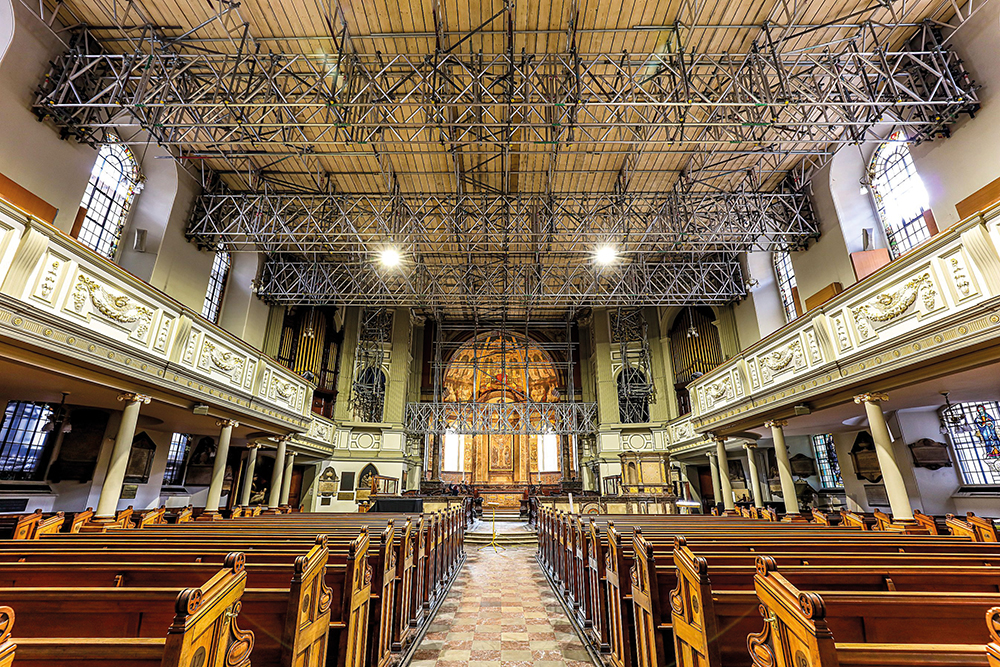 Grace Herring of Sir Robert McAlpine's Special Projects team tells the story of the St Marylebone Parish Church project showcased at this year's CIOB Conservation Conference.
St Marylebone Parish Church is Grade I listed and is the fourth parish church to sit at the heart of the Marylebone community in 900 years. Designed by Thomas Hardwick Jr in an era of elegance and opulence, the building, constructed in 1817, narrowly survived the Second World War, suffering significant damage during the Blitz.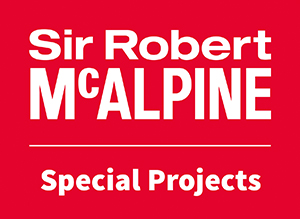 St Marylebone Changing Lives, which was made possible in part by the National Lottery Heritage Fund, is one of central London's largest and most significant community projects, with a huge cultural significance to its local community.
Sir Robert McAlpine (SRM) Special Projects' role as main contractor, alongside the consultant team of Caroe Architecture and Alan Baxter Associates, has been to work with the project team to remove this building from the Historic England 'Heritage at Risk' register.
Throughout its history, the church has been a focal point for the community in central London. Today it continues to be home to vital services and initiatives for health, music, community and education.
As well as being a place of Christian worship, it works with organisations such as Age UK, Westminster Adult Services, the Alzheimer's Society, Westminster Arts, the Church Army, the West London Mission, the NHS (the church crypt houses the Marylebone Health Centre, which supports 10,000 NHS patients, and the St Marylebone Healing and Counselling Centre).
The project is a bastion of resilience. I was delighted to present to the female-identifying stakeholders of the parish church on International Women's Day, and was so heartened by the sheer number of people it engages with, and how many different things it represents to them all.
Being adaptable to change and discovery is being resilient. St Marylebone Parish Church received a grant of £460,000 from Historic England's Major Works Fund Grant Scheme for urgent repair work to the magnificent 19th century fibrous plaster ceiling.
A regular inspection revealed that it was at serious risk. The Special Projects team, supported by ornamental plaster specialist Hayles and Howe, and led by Caroe Architecture, with the support of project director Focus Consultants and quantity surveyor Synergy LLP, mobilised quickly.
The project required access from above and below, and SRM Special Projects developed, in conjunction with specialists, a suspended flying birdcage scaffold, This provided full-level access to the underside of the ceiling while having minimal impact on the nave of the church. In the roof void, access to the ceiling was achieved through the installation of a lanyard fall arrest system. Aside from periods of erection and dismantle, the church has remained in use.
The Changing Lives project seeks to serve its community, and represents the resilience of the community – local and national. It preserves the traditions of the past while repurposing for future use.
Grace Herring is proposals manager – Special Projects at Sir Robert McAlpine.
This article has been produced by Construction Management in association with Sir Robert McAlpine.
Register for free and continue reading
This is not a first step towards a paywall. We need readers to register with us to help sustain creation of quality editorial content on Construction Management. Registering also means you can manage your own CPDs, comments, newsletter sign-ups and privacy settings. Thank you.