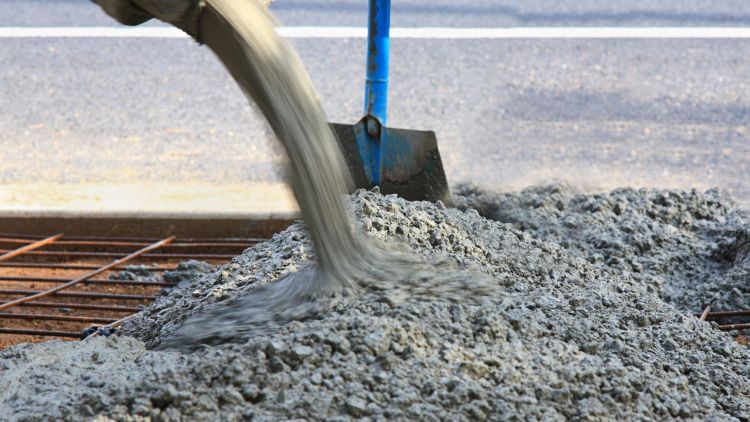 Construction industry experts have proposed a standardised carbon rating system to allow clients and designers to choose low-carbon concrete.
The report is the result of a collaboration between the Green Construction Board and the Institution of Civil Engineers (ICE). It brings together experts including the Concrete Centre, Mott MacDonald and Cemex.
The report sets out three decarbonisation routes to 2050. They are based on what action the industry takes and how fast carbon sequestration in concrete advances.
Even under the most modest route, emissions are expected to fall from 10m tonnes CO2e in 2022 to 5m tonnes in 2035.
Under the most optimistic scenario, the concrete industry could absorb more greenhouse gases than it emits in the 2040s.
And the report predicts this will lead to cost savings, ranging from £2.5bn to £10.5bn by 2050, depending on how quickly the industry decarbonises.
The recommendations for clients, designers, contractors and suppliers include:
An industry-wide rating system to disclose the carbon embedded in different concrete mixtures.
Options for reducing the cement content. These include using limestone and calcined clays as fly ash and blast furnace slag become less available.
Design approaches that use less concrete or lower-carbon concrete, such as using voids, coffers, non-structural fill and smaller spans between columns.
Giving concrete suppliers maximum time and flexibility to choose a mix that meets the requirements with the minimum carbon.
Updating technical standards to reflect the priority of reducing carbon and the latest materials and techniques.

Andrew Mullholland, chair of the Low Carbon Concrete Group and co-author of the report, said: "The next 10 to 15 years are critical in driving the carbon out of concrete. There are steps we can all take immediately to minimise the quantity of concrete we use and the carbon intensity of production, and this change should be driven by clients. This will require motivation and substantial effort from across the industry."
Andy Mitchell, co-chair of the Construction Leadership Council, said: "This report pulls together a wealth of practical advice and best practice from across the industry. But more importantly, it charts a route forward to net zero which must increasingly be the guiding principle of every construction project. I call on peers across the industry to read this report and take up its recommendations as soon as possible."
Register for free and continue reading
This is not a first step towards a paywall. We need readers to register with us to help sustain creation of quality editorial content on Construction Management. Registering also means you can manage your own CPDs, comments, newsletter sign-ups and privacy settings. Thank you.