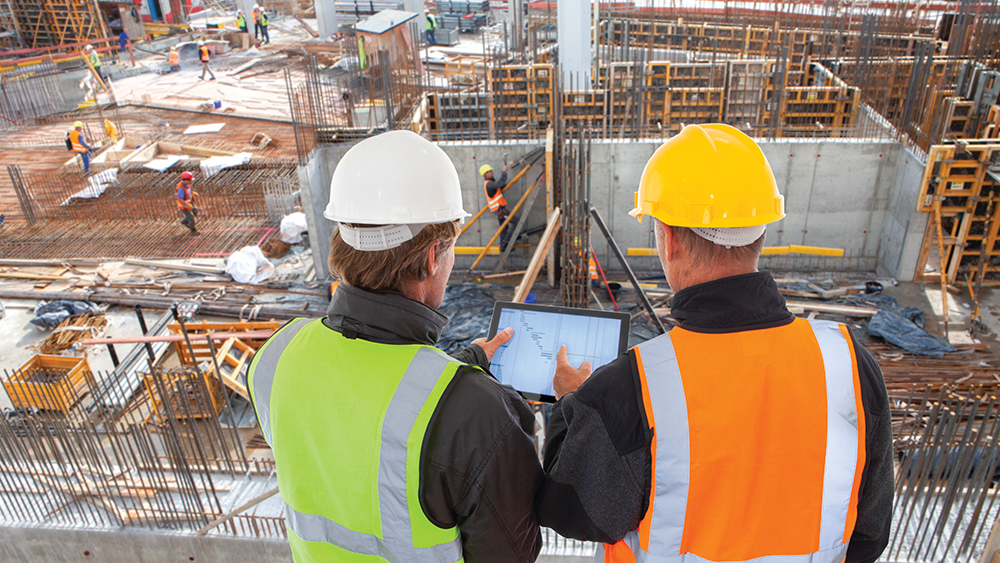 Elecosoft launches Powerproject Collaboration Cloud to run smart, profitable construction projects.
Great construction work should never be held up by poor project management. To help companies deliver more projects on schedule, within budget and stress-free, Elecosoft has launched Powerproject Collaboration Cloud – a collection of market-leading software in one monthly subscription.

Powerproject Collaboration Cloud empowers construction companies to plan, track and manage projects in one place, collaborating closely with team members to deliver strong results.
As users are connected via the cloud, everyone involved can share information anytime, anywhere – in the office or on site. And Powerproject Collaboration Cloud also provides the business intelligence capabilities your company needs to make smart decisions and report on success.
What does Powerproject Collaboration Cloud include?
Construction companies that subscribe to Powerproject Collaboration Cloud will gain access to three Elecosoft solutions, integrated into one package:
Powerproject: Award-winning planning software developed specifically for the construction industry. With Powerproject, your company can build schedules online in minutes, assign tasks and resources to team members, manage workflows, update delivery timelines as projects progress and track costs as you go.
Site Progress Mobile: With our construction management mobile app, your company can connect easily with onsite teams to share schedules, update progress and improve data accuracy. Instant communication also means that challenges and setbacks can be solved quickly, to keep projects running on time and within budget.
Powerproject Vision: For one point of truth at all times, your company can store data in the cloud via Powerproject Vision, for complete transparency, integrity and control over every construction project. Connect teams to the latest updates and clearly track revision history, to keep everyone on the same page and make effective strategic decisions.
Powerproject Collaboration Cloud delivers all the benefits of Elecosoft's flagship Powerproject software and more. If you're already using Powerproject or another piece of Elecosoft technology, you can upgrade to Powerproject Collaboration Cloud for the complete collection.
Who is Powerproject Collaboration Cloud for?
Whether you have three construction planners or 20, Powerproject Collaboration Cloud is an efficient way to streamline your project operations and foster close communication between colleagues and contractors.
It's particularly useful for SMEs and scale-ups, as it gives your company access to features and benefits typically only available to larger enterprises.
Plus, as all your project data is stored in a centralised database, your company has accurate information at your fingertips to confidently track key metrics and keep tight control over schedules and budgets, while delivering high quality outcomes.
How can I access Powerproject Collaboration Cloud?
One of the major benefits of Powerproject Collaboration Cloud is its simplicity. Your company gets three powerful pieces of software for one monthly subscription. It's cost-effective and easier to manage than buying everything separately.
This article has been produced by Construction Manager in association with Elecosoft
Register for free and continue reading
This is not a first step towards a paywall. We need readers to register with us to help sustain creation of quality editorial content on Construction Management. Registering also means you can manage your own CPDs, comments, newsletter sign-ups and privacy settings. Thank you.