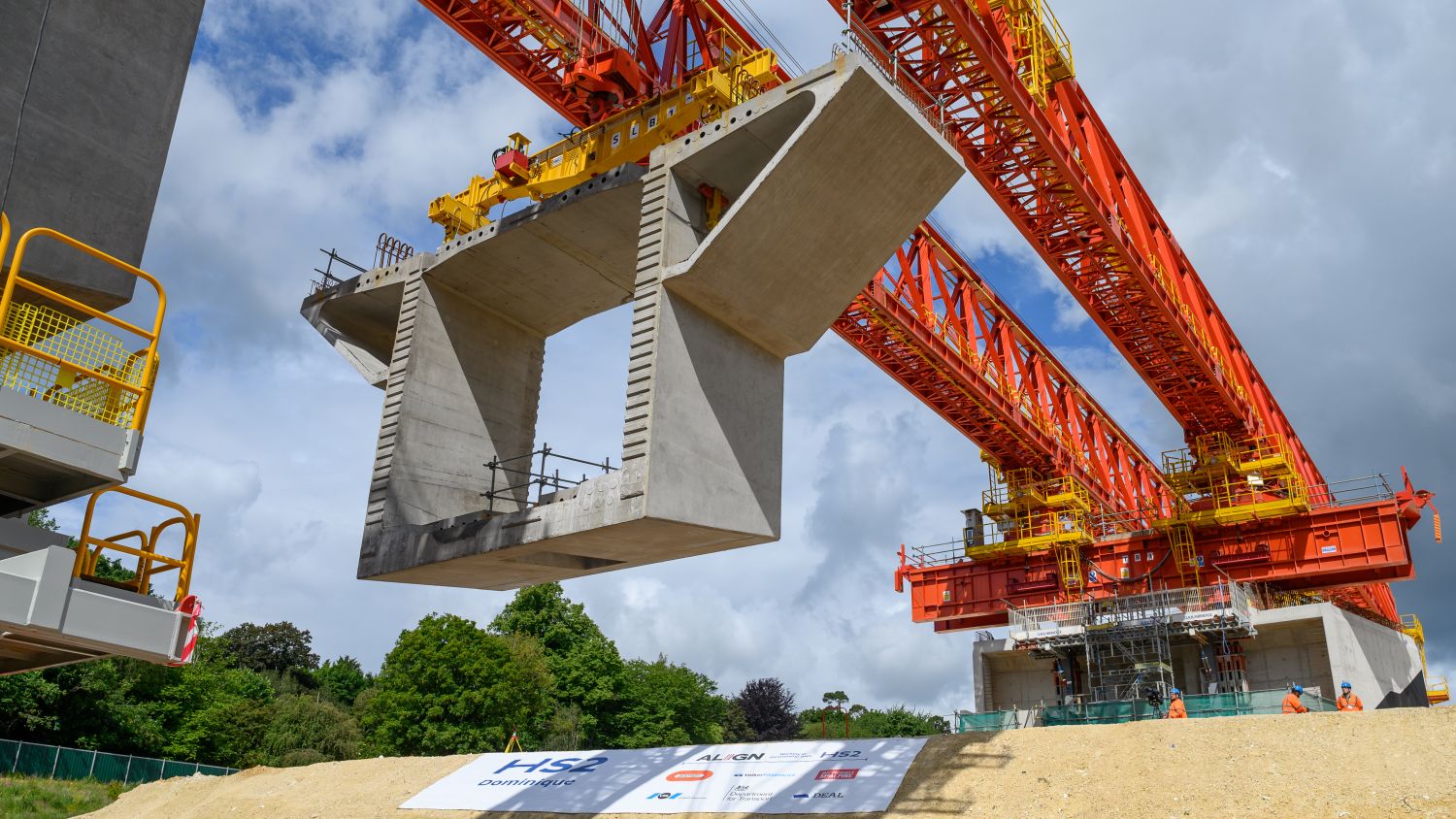 HS2 has launched a giant, 700t bridge-building machine to help construct the high-speed line's first and longest viaduct.
The Colne Valley Viaduct will stretch for 3.4km across a series of lakes and waterways between Hillingdon and the M25. It will be the longest railway bridge in the UK.
Under the supervision of main works contractor Align JV (Bouygues, Sir Robert McAlpine and Volker Fitzpatrick), a 160m-long 'launching girder' will lift into position the giant concrete deck segments that form the viaduct's arches.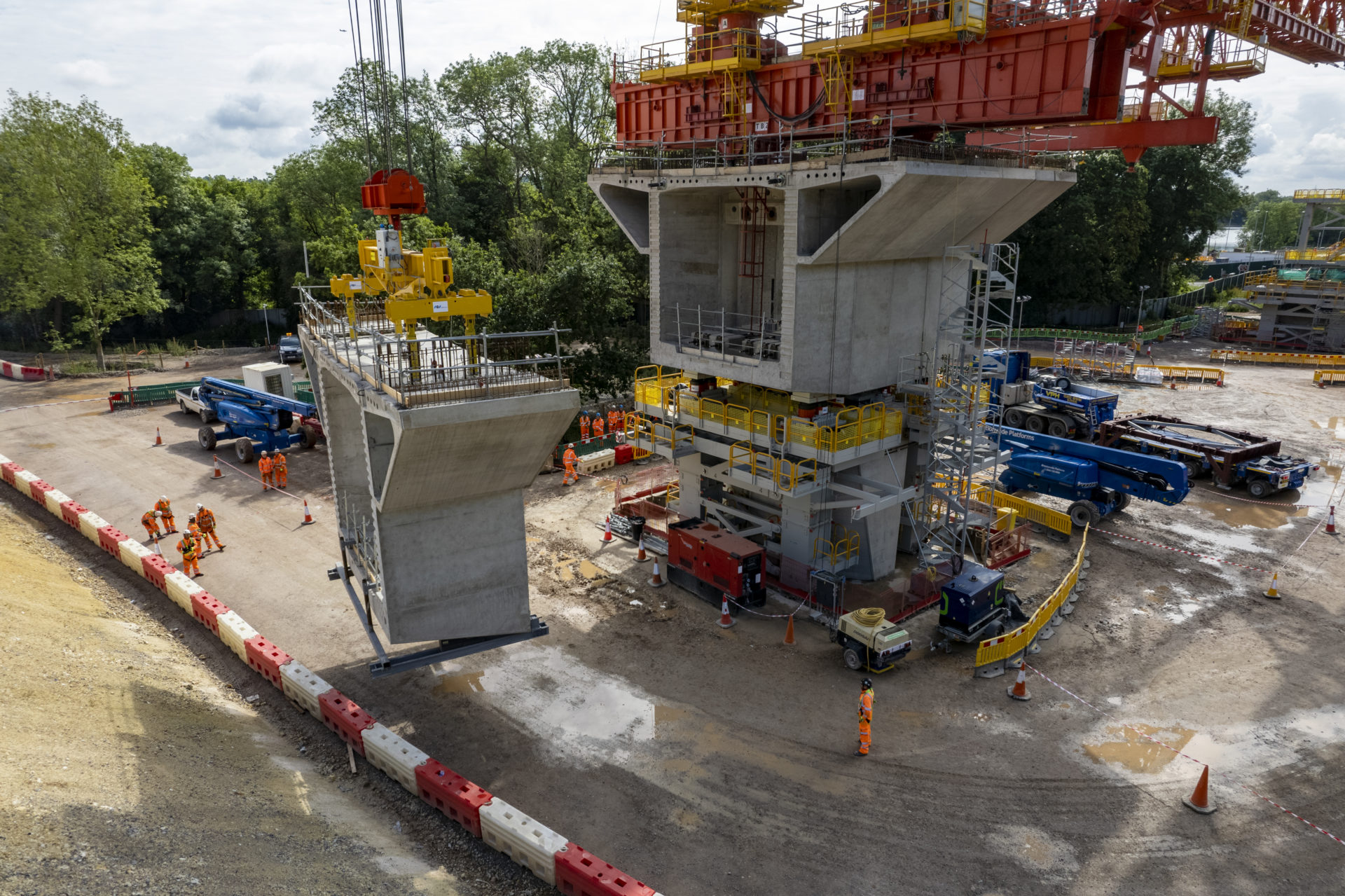 Once each section is complete, the machine will move forward to build the next stage.
The viaduct requires a total of 1,000 deck segments, each weighing up to 140 tonnes. All the segments are slightly different shapes to allow for the gentle curves of the viaduct as it crosses the valley.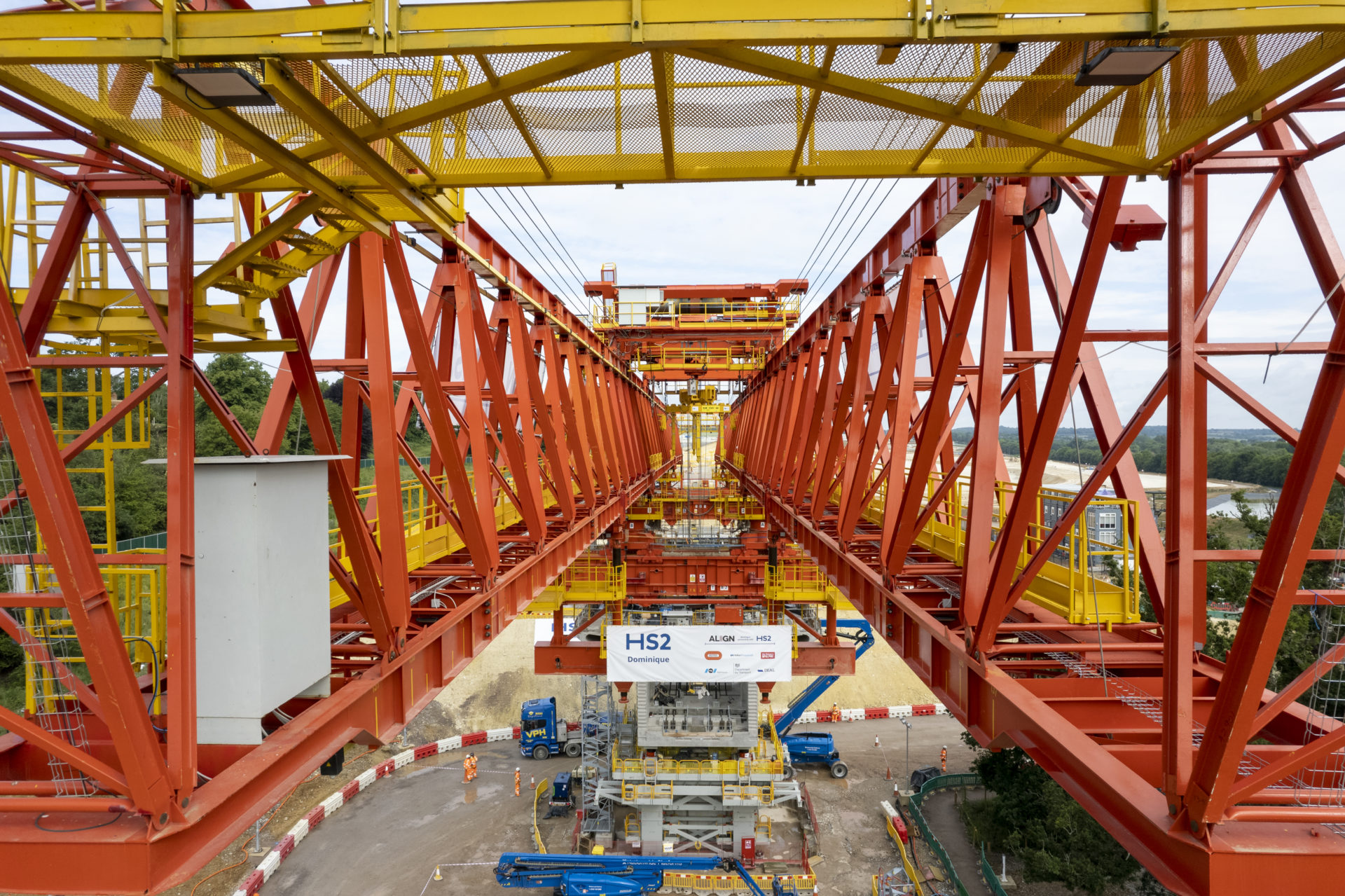 Originally built in 2004, the launching girder was first used on the construction of the Hong Kong East Tsing Yi viaduct. Its name is 'Dominique' in memory of Bouygues engineer Dominique Droniou, who played a leading role in its design and development.
The machine puts one segment in place each side of a central pier, using a cantilever approach to balance the structure, as two half-arches either side of each pier are constructed simultaneously.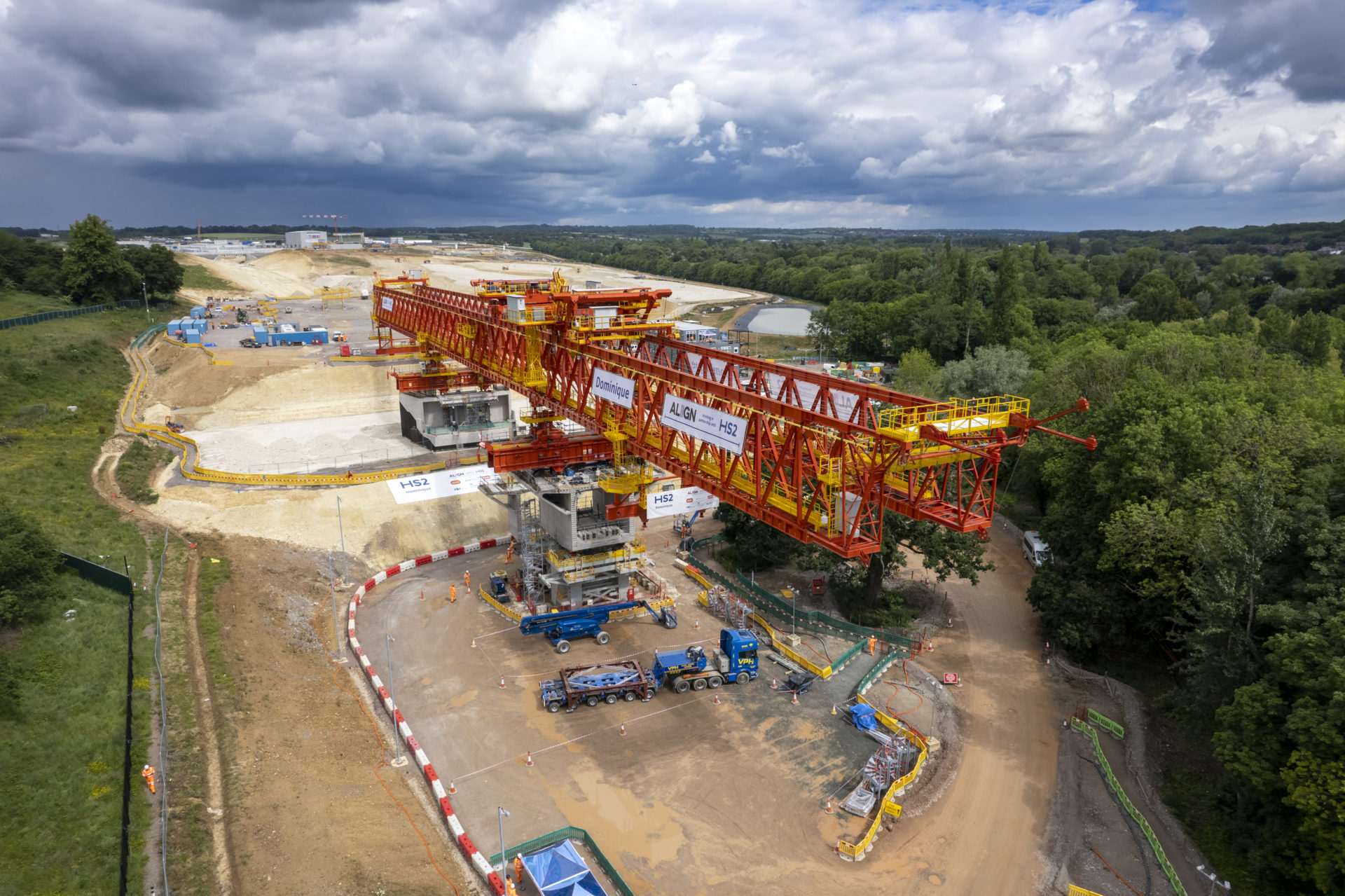 Contractors will then thread steel tensioning cables through the segments to strengthen the bridge.
The viaduct precast factory, near the north abutment of the site, will cast around 12 segments every week.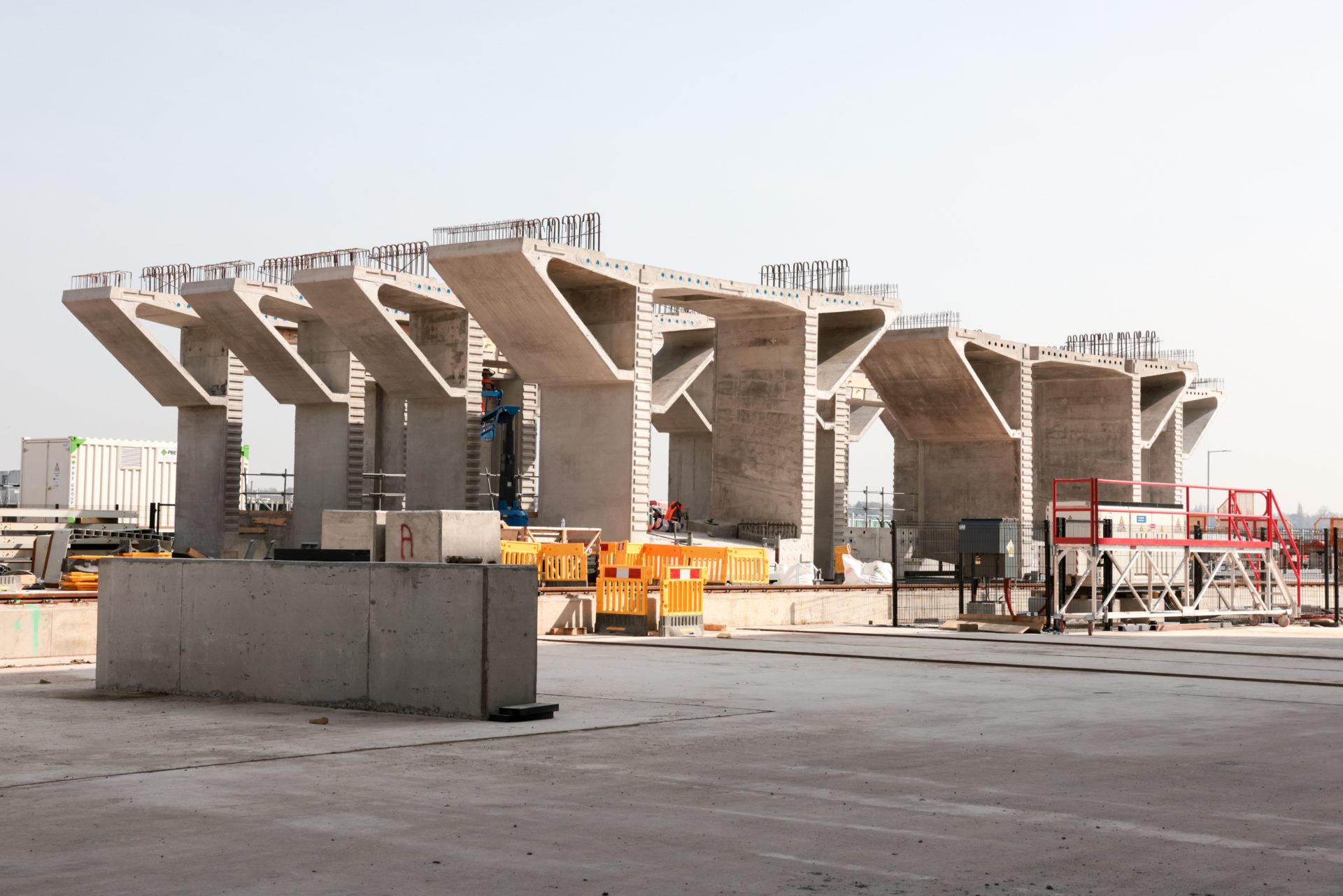 Align project director, Daniel Altier, said: "The start of the erection of the deck segments marks the latest important milestone for Align, relating to the construction of the Colne Valley Viaduct.   
"There has been a lot of hard work involved to get us to this point, and the achievements so far are a great example of what collaboration and excellent teamwork can deliver. I would specifically like to acknowledge the contribution from our supply chain partners – VSL, Kilnbridge, KVJV, VolkerStevin, Tarmac, Sendin and Vaughan Plant Haulage."
Register for free and continue reading
This is not a first step towards a paywall. We need readers to register with us to help sustain creation of quality editorial content on Construction Management. Registering also means you can manage your own CPDs, comments, newsletter sign-ups and privacy settings. Thank you.