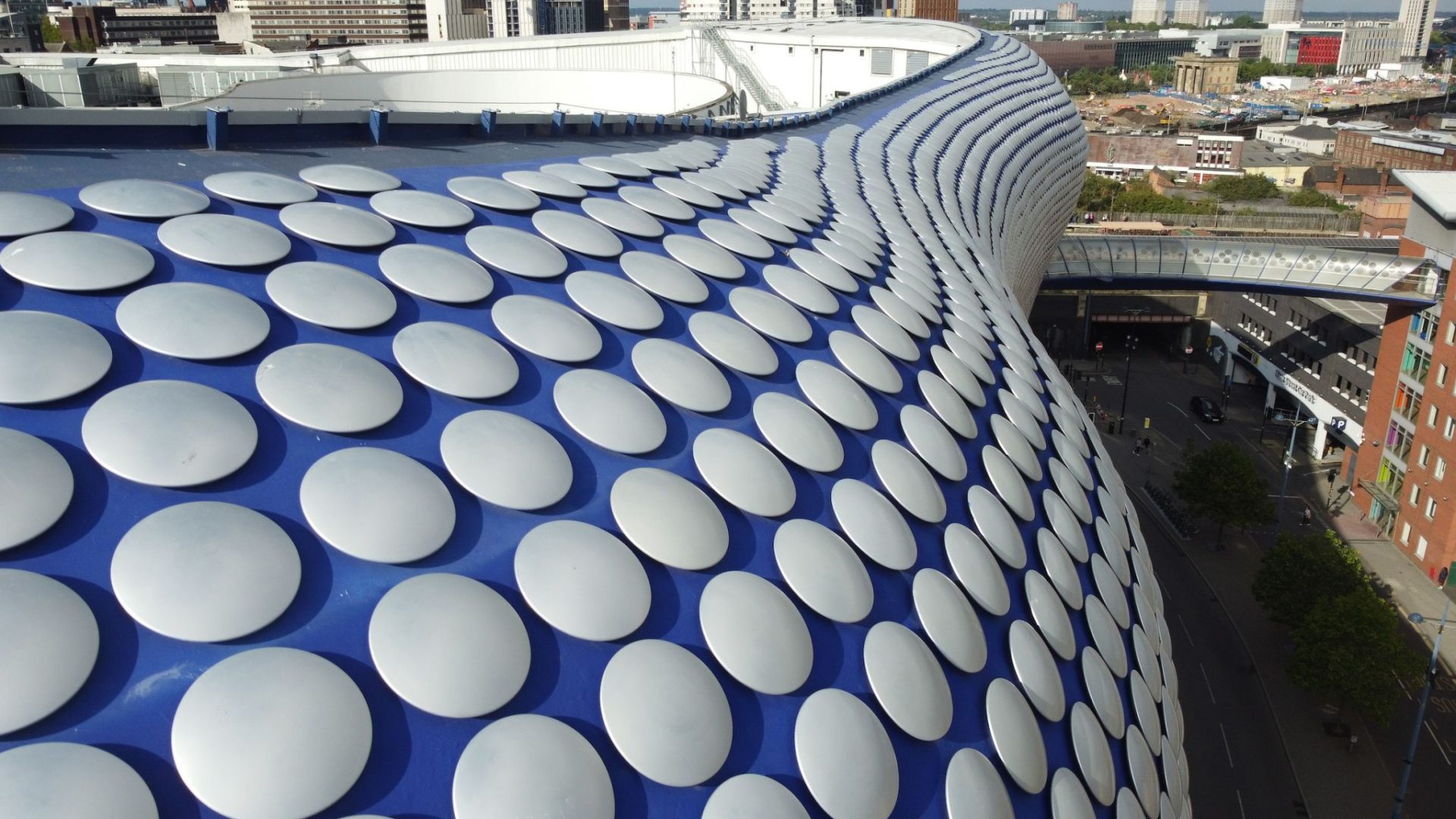 Contractor BAM Construct UK has delivered major renovation work on the Selfridges building in Birmingham.
It removed, cleaned, restored and stored 16,000 aluminium discs during works to replace the building's facade. It also added a new layer of insulation.
BAM won the contract for the renovation work from Hammerson in 2020. The store remained open throughout and traded as normal.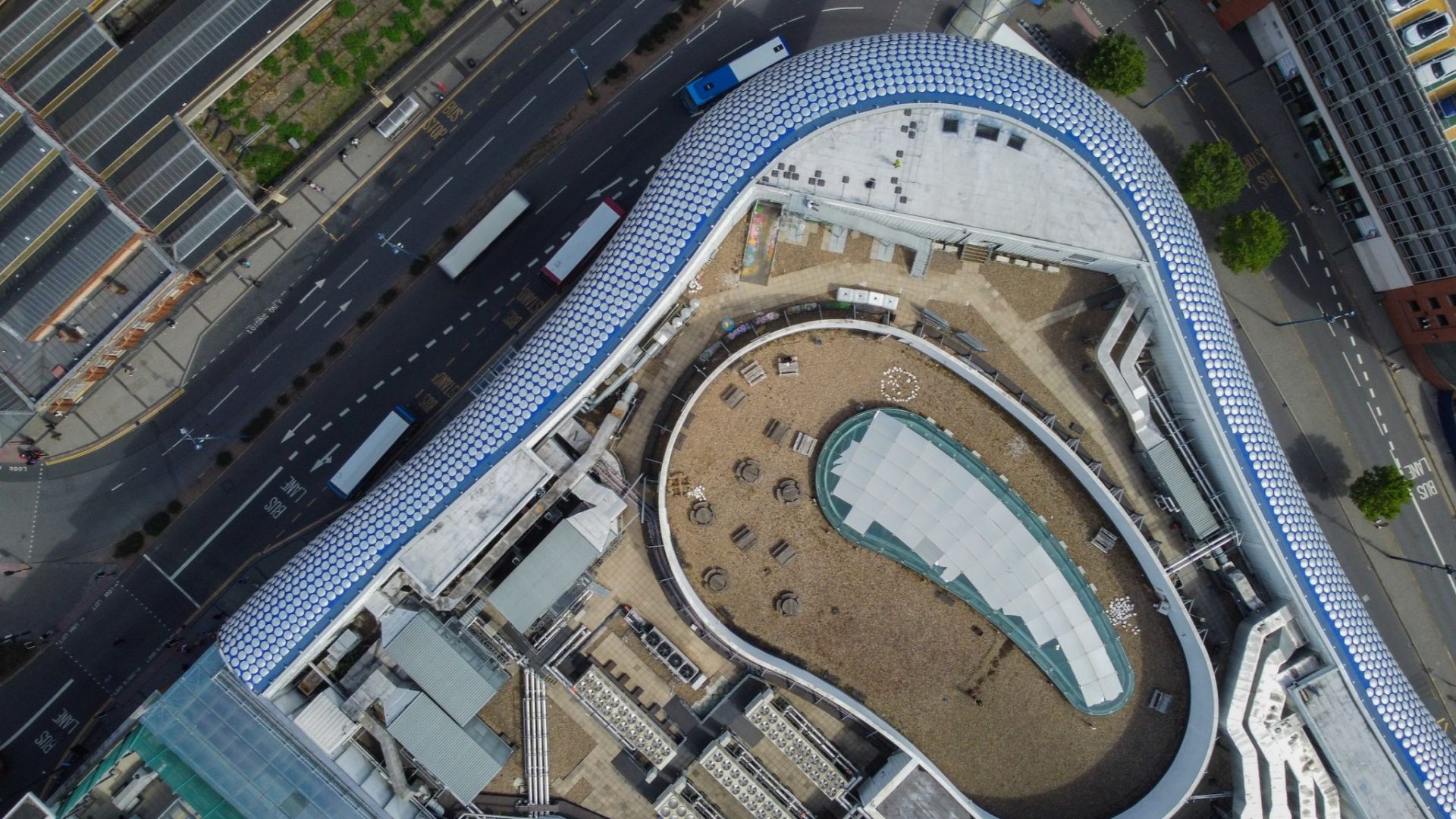 During the work, the building was wrapped in a patterned hoarding created by Birmingham-born fashion designer and artist Osman Yousefzada. It is the designer's first piece of public art, which he has entitled The Dogtooth Flower.