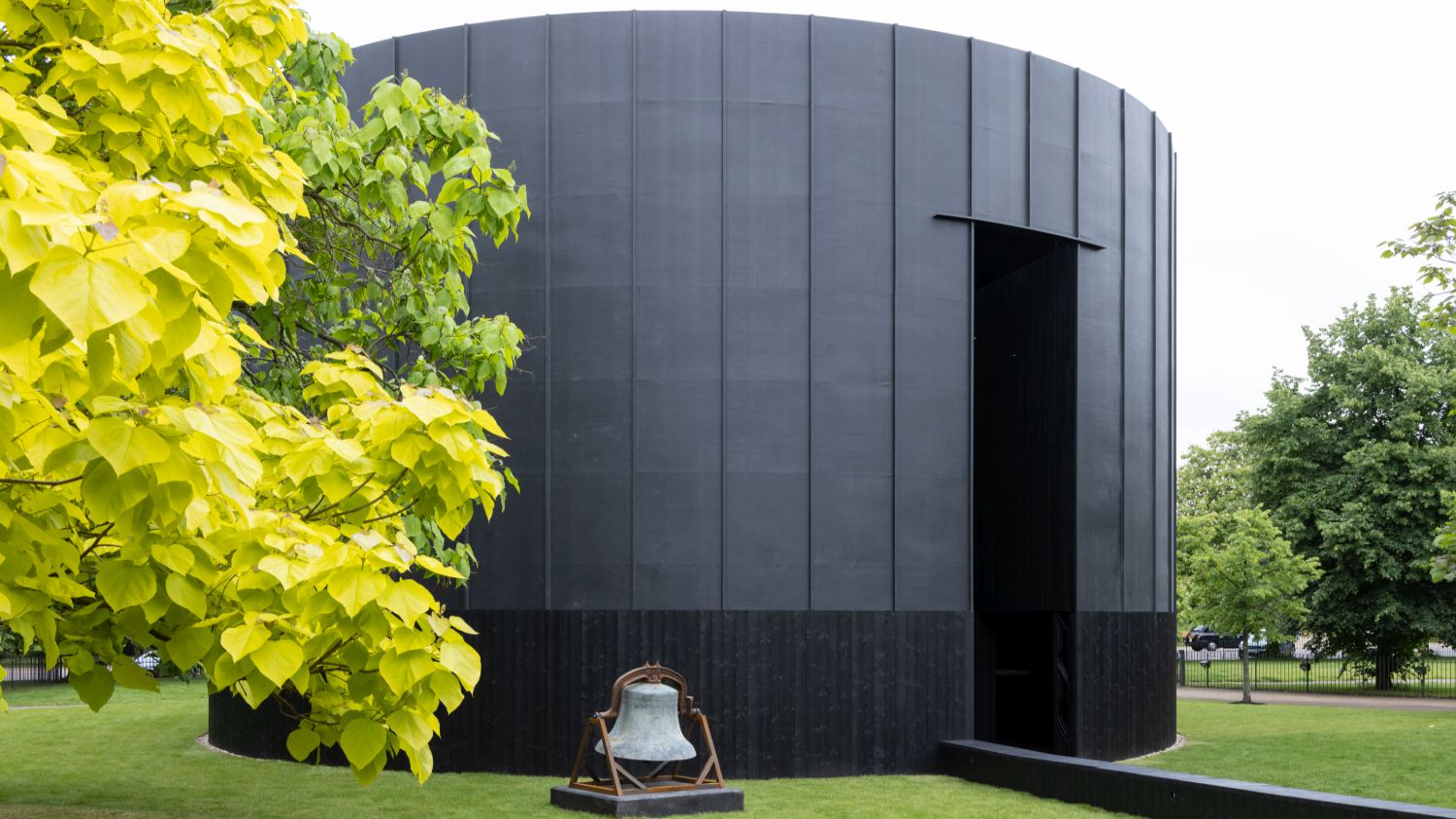 The firm is also celebrating 10 years as the Galleries' technical adviser across its exhibitions and estate developments.
Chicago-based artist Theaster Gates has designed this year's Pavilion, with the architectural support of Adjaye Associates. Aecom provided engineering, technical advisory and project management services.
The project's contractor Stage One, and technical adviser David Glover, worked with Aecom to realise Theaster's vision for Black Chapel. The project draws inspiration from the architectural typologies of chapels and the great kilns of Stoke-on-Trent, England. The structure's circularity and volume echo the form of a sacred space or chapel that protects and gathers.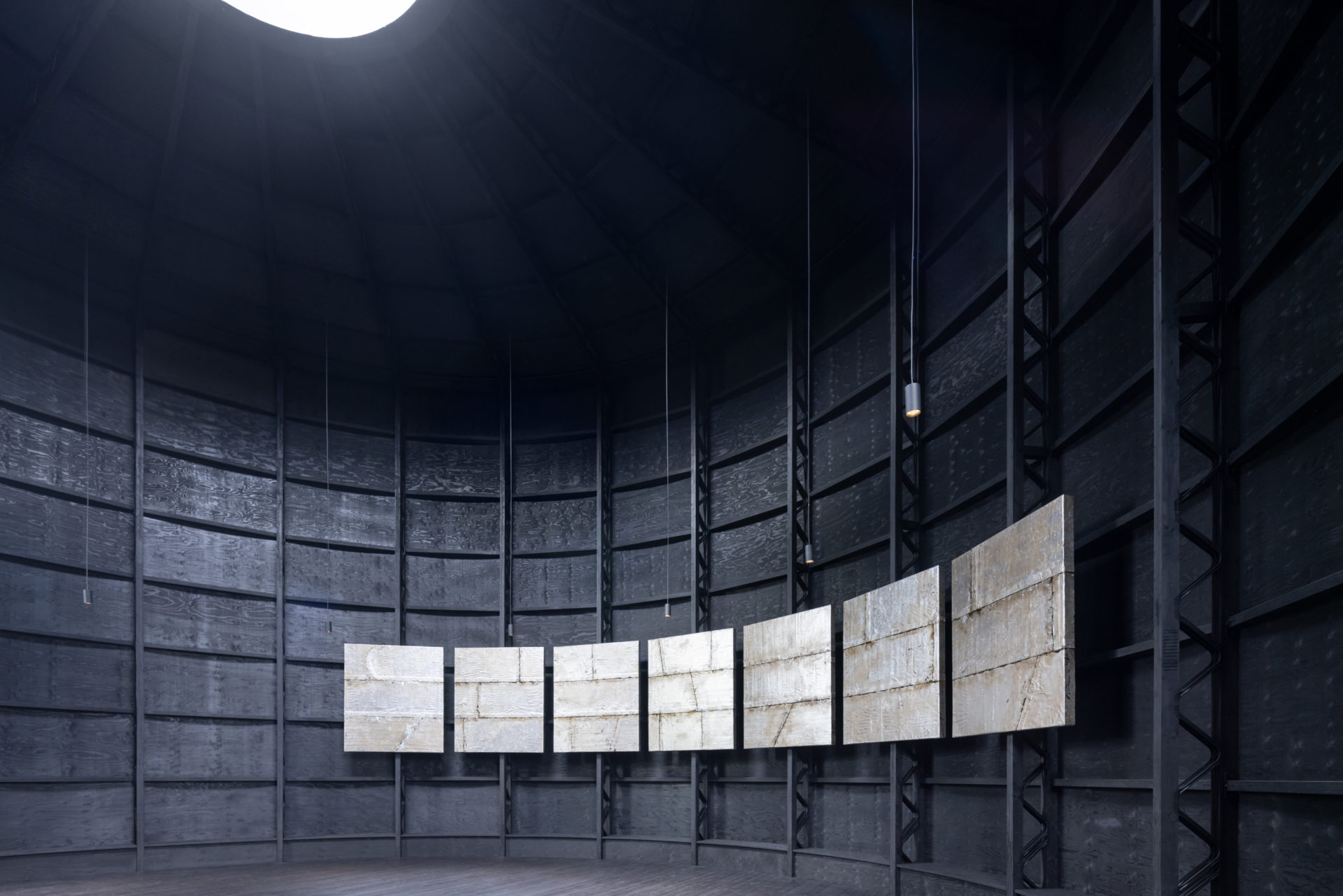 At more than 10m high, the Pavilion is the largest to date and has an emphasis on low-carbon and reusable materials. The timber cylindrical superstructure sits beneath a spoke wheel roof, creating a central oculus. A single source of light floods into the space below.
The structural design employs fully exposed timber technology more commonly used in domestic floor construction. It uses lightweight MiTek posi-joists and a plywood stressed skin. As a result, it is an extremely lightweight superstructure with minimal foundations. The structure is highly repetitive, allowing the team to focus on a small number of details and minimise material use.
Parametric modelling was used to optimise the volume of the internal space against the material use and budget.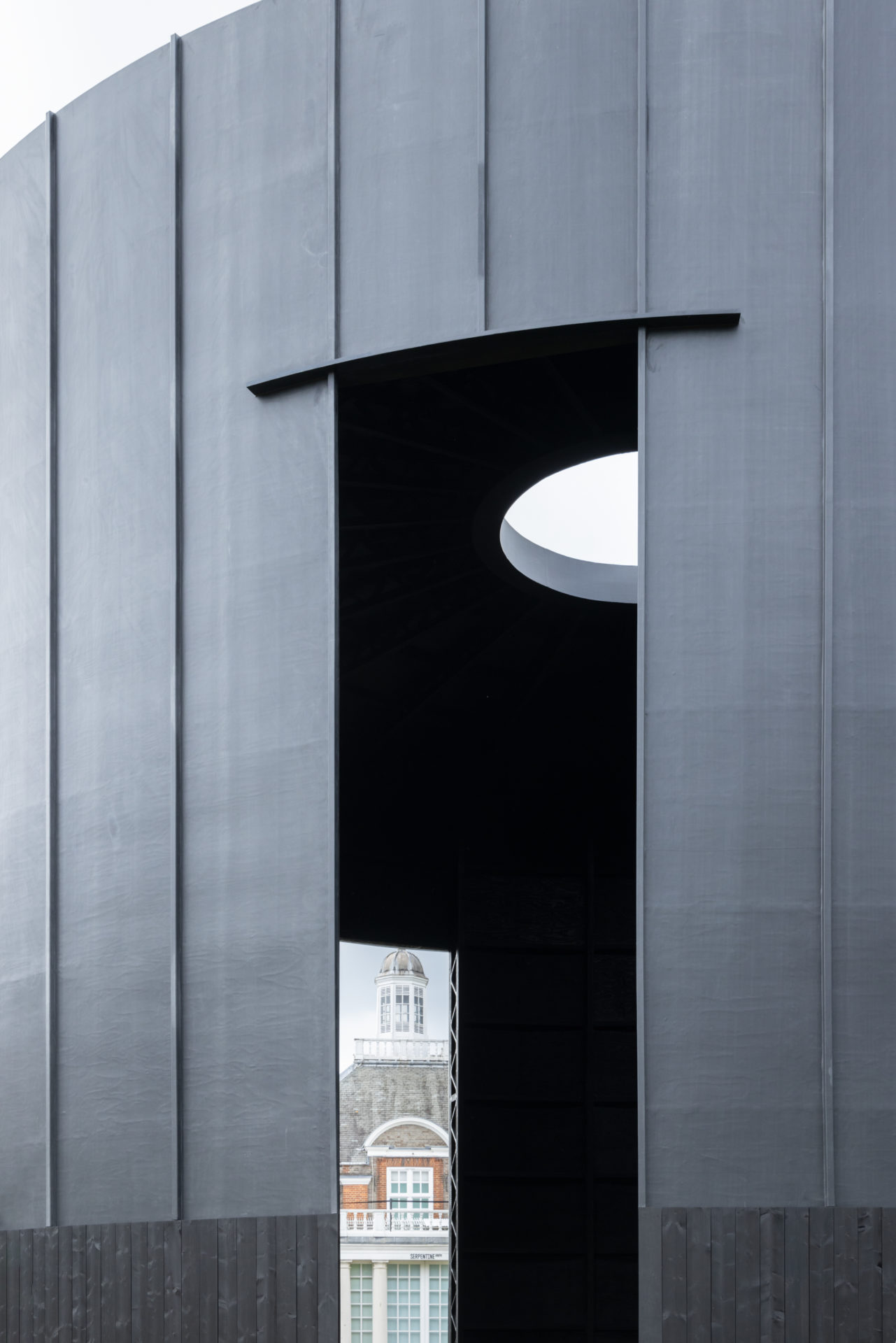 The modular build, prefabricated at Stage One's facility in York, adopts standard sizes for the timber panels in order to minimise waste. Any residual waste timber has been chipped and used in Stage One's biomass system that heats its buildings, meaning no waste has been transported away from the fabrication site.
The entire superstructure, including the timber-framed walls, roof and suspended floor, along with its small, low-cement foundations, is fully demountable using simple bolts and screws. And the structure's rubber waterproofing membrane can be easily separated from the timber frame and reused or recycled.
Madalina Taylor, senior engineer at Aecom, said: "The Pavilion appears very simple from the outside, but looks can be deceptive. Using lightweight timber technology at this scale has required careful analysis, research, mock-ups and physical testing to ensure it performs both at the Serpentine Galleries and in its future life.
"With a focus on making the Pavilion entirely demountable, we've created a very low carbon structure that will host a diverse and exciting programme of summer events."
This year marks the Serpentine Galleries' 21st Pavilion, which is open to the public from June to October. 
Register for free and continue reading
This is not a first step towards a paywall. We need readers to register with us to help sustain creation of quality editorial content on Construction Management. Registering also means you can manage your own CPDs, comments, newsletter sign-ups and privacy settings. Thank you.