The designer at the housebuilder talks CIOB membership, ambitions, hard work and volunteering for the Scouts.
You have a degree in architectural technology – what made you choose construction? 
One of the benefits of being a member of CIOB is it is multi-disciplined. Meaning there are members who are site managers, quantity surveyors and, in my case, designers. So I am very much bringing my architectural training to the forefront of my work and adding my technical knowledge to the build progress.
What are your career ambitions?
I love my job and I am passionate about design. I am happy with the way my career is progressing, although my ultimate goal is to be in a position to be making the important decisions. My dad runs his own business so I suppose that sense of leadership has rubbed off on me. I am ambitious enough to say that one day I would like to be a manager or director of a large team.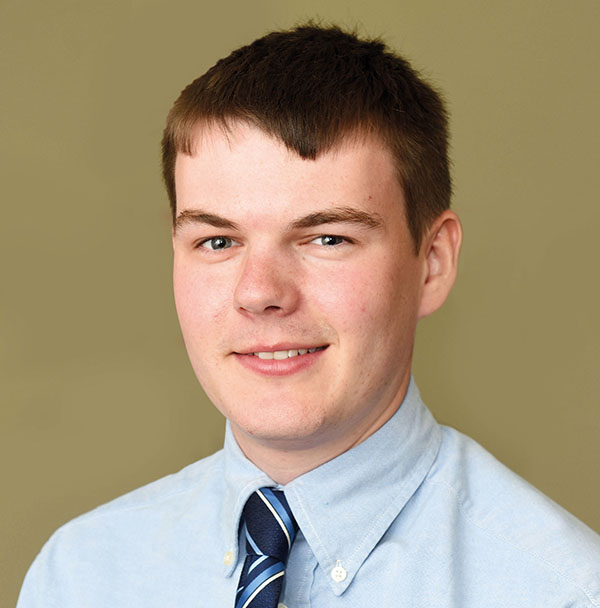 You gained MCIOB status really early in your career? Why did you want that?
When I graduated from university I knew I wanted to gain my chartership. It surprises me more people are not chartered or working towards their chartership. That is why I stay heavily involved with CIOB – to inspire the next generation of our industry.
What would you say to any student looking to enter construction sector?
Construction has so many myths surrounding it. We get a poor reputation for having only low-skilled and low-paid jobs. In reality, these make up a small minority of our industry. There are many highly intelligent, highly skilled people in the industry – site managers, engineers, quantity surveyors and trades.
Ultimately, working hard and being dedicated is the advice I would give to any student or graduate. In any industry, not just ours, your aspirations and ambitions can only be met if you work hard.
What do you do in your spare time?
In my spare time I volunteer as both a Beaver and Scout leader. As a former Scout, this is my way of giving back to my local community. It's also good fun. I am also a huge Manchester City supporter and regularly attend games at the Etihad.
Image: Dave Bagnall Photography
Register for free and continue reading
This is not a first step towards a paywall. We need readers to register with us to help sustain creation of quality editorial content on Construction Management. Registering also means you can manage your own CPDs, comments, newsletter sign-ups and privacy settings. Thank you.