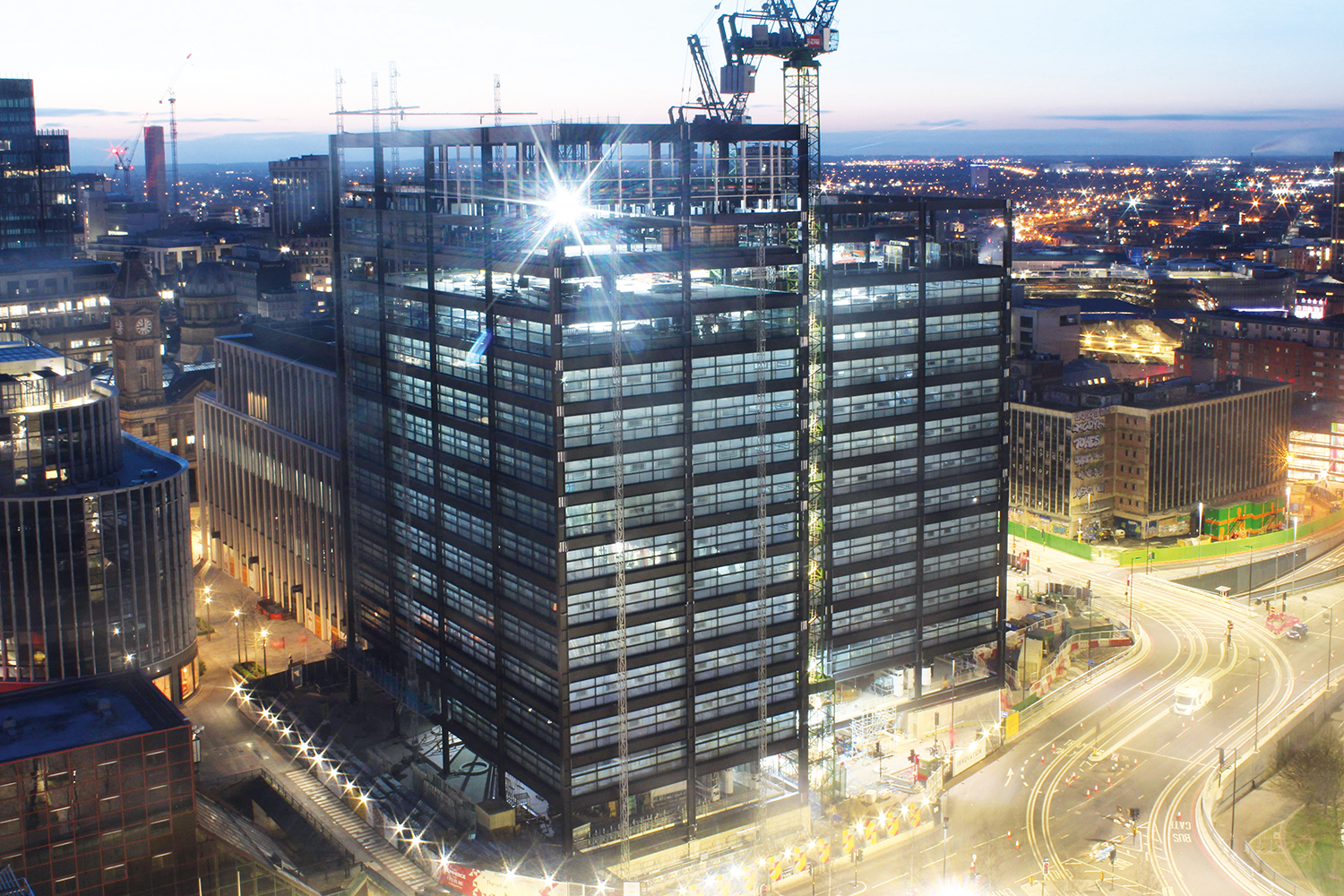 CIOB members in Birmingham will have the chance to join the Sir Robert McAlpine project team for a behind-the-scenes tour of One Centenary Way, possibly the most complex of all the buildings on the Paradise site spanning over a dual-carriageway tunnel.
On 9 June, attendees will have the opportunity to take a look at the site and hear from the project team about the work under way and the challenges they have faced during this complex build.
One Centenary Way is the first building to be constructed in phase two of the Paradise development – a vast city-centre redevelopment. It comprises a 16-storey commercial building, providing office and retail accommodation and public realm works connecting the site to phase one of the development.
The scheme is the most constrained building within the masterplan and has had to address a number of below-ground constraints – most notably the A38 Queensway Tunnel, which runs directly underneath the building and will remain active throughout the construction and future occupation of the building.