HSE flags concerns on more than 50% of proposals, as Hackitt tells CIOB conference industry is still resisting change.
The new 'planning gateway one' has rejected more than half of all higher-risk building applications in the first six months of the system.
Dame Judith Hackitt, speaking at the CIOB's first Safer Buildings UK conference, said that developers and construction firms were "still trying to game the system" and "not taking building safety seriously".
The government introduced planning gateway one in August 2021 as part of reforms to the building safety regime following the Grenfell disaster. Higher-risk building planning applications must go through the gateway, which is run by the Health and Safety Executive (HSE). In future it is likely to be operated by the Building Safety Regulator, currently in shadow form.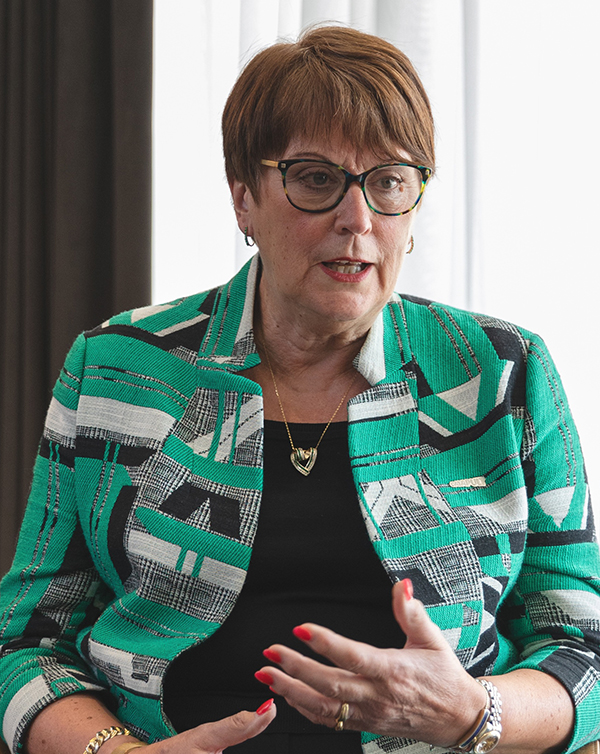 "It is unfathomable to me why people have still not woken up to the need for a very different approach to building safety."
Dame Judith Hackitt
Planning gateway one aims to ensure developers consider fire safety needs such as site layout, safe escape routes and safe access for firefighters at the planning stage.
It is one of three gateways introduced as part of a more stringent regulatory framework for design and construction of new high-rise residential buildings, care homes and hospitals which are more than 18m in height or at least seven storeys tall. Gateway two (before building work starts) and gateway three (when building work is completed) are still to come into effect.
Common fire safety design issues HSE has identified in applications to date include smoke vents and external wall openings close to neighbouring properties and restricted or non-existent access for fire appliances.
Hackitt, who chairs the Industry Safety Steering Group and the transition board overseeing the establishing of the new Building Safety Regulator, told the CIOB conference: "It is unfathomable to me why people have still not woken up to the need for a very different approach to building safety.
"At Grenfell, not only were lives lost, but trust was lost too. The regulatory system had failed, but this industry had showed a lack of regard for building and resident safety. The good news is that the regulatory system is going to change. But I'm going to tell you all, yet again, to stop waiting. The time to change your behaviour and rebuild trust in this industry is now – not when the regulator makes you do it."
Image: Julie Kim Photography
Register for free and continue reading
This is not a first step towards a paywall. We need readers to register with us to help sustain creation of quality editorial content on Construction Management. Registering also means you can manage your own CPDs, comments, newsletter sign-ups and privacy settings. Thank you.