In a male-dominated industry like construction, with high levels of depression and suicide, Movember has particular significance. Alex Minett explains the essential steps construction companies should take to improve mental wellbeing in the workplace.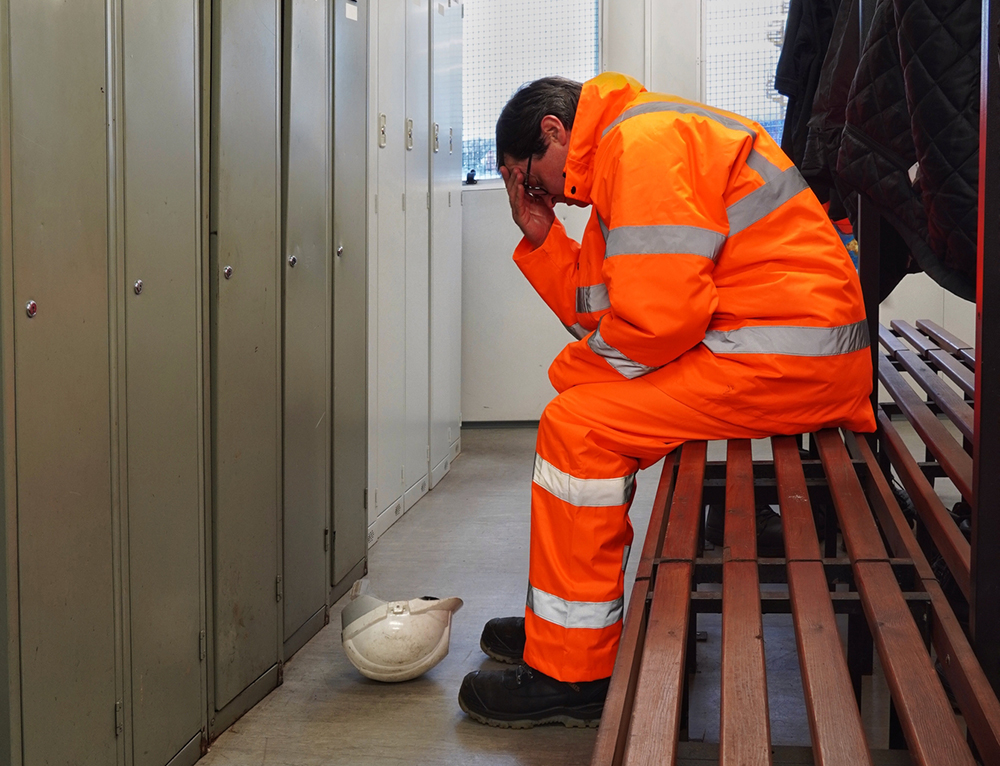 The Movember charity event has been running for nearly two decades now, an annual event involving the growing of moustaches during the month of November to raise awareness of men's health issues, including suicide. With almost nine in 10 construction workers male, Movember is particularly relevant to our industry.
In 2020 the Chartered Institute of Building (CIOB) published Understanding Mental Health in the Built Environment, a report investigating mental health and wellbeing in the UK construction industry. Some of the findings were sobering, with 26% of respondents reporting they had considered taking their own lives in the previous year and high percentages experiencing issues such as depression, stress, anxiety and fatigue. The conclusions found that mental health in construction is seen as a "silent crisis', fuelled by difficult or dangerous working environments, pressured and often uncertain job demands and, a tendency towards an embedded 'macho' culture where seeking help is replaced by the adoption of more unhealthy coping mechanisms.
However, the report also highlighted that construction is an industry that is capable of transformation. Once a reporter of high numbers of serious incidents and fatalities, the industry's progress around health and safety has contributed to a 40% reduction in deaths and injuries in recent years. We can then be hopeful that a consistent focus on mental health can have a similar impact. Thankfully, there is much employers can do to raise and sustain the profile of this issue within their organisations.
1. Produce, implement and promote a mental health plan
Understanding Mental Health in the Built Environment suggests promoting a culture of openness around mental health. One of the ways in which to do this is through the development and ongoing management of a Mental Health at Work Plan, which can help demonstrate your commitment to supporting workers' mental health.
2. Encourage staff to complete a Wellness Action Plan (WAP)
Wellness Action Plans (WAPs) are gaining popularity as a tool individuals can use to manage their mental health and become more resilient regardless of whether they have a mental health problem. WAPs focus on key principles, including hope, personal responsibility and education.
An example WAP template is available from the mental health charity MIND here.
3. Consider offering an Employee Assistance Programme
An Employee Assistance Programme (EAP) is a benefit programme offered by some employers. It can help support employees dealing with personal issues that might impact their work by providing access to counselling and referral services.
The necessity to find new ways of working during the coronavirus lockdown shone a light on the fact that we are social creatures.
Lockdown saw many businesses increase their use of online communication tools such as Slack, Zoom, and Microsoft Teams to keep their businesses operational, engage staff and stave off feelings of social isolation. Meanwhile tools such as Office 365's Yammer are proving increasingly popular to unite workforces and allow workers to share everything from company initiatives to personal achievements.
5. Invest in mental health first aiders as well as physical first aiders
The HSE suggests employers consider the benefits of covering Mental Health First Aid training in addition to First Aid at Work training.
Mental Health First Aid involves spotting the signs and symptoms of common mental health issues, providing non-judgmental support and reassurance, and guiding a person to seek professional help. For more, see: www.lighthouseclub.org.
6. Prioritise mental health throughout your supply chain
Look for evidence that your supply chain takes mental health as seriously as you do by checking they are accredited by an organisation such as CHAS, or in the case of the construction industry, that they have been assessed to the industry's Common Assessment Standard. This will give you confidence that they have the processes to manage and promote mental well-being within their organisations.
Alex Minett is head of products & markets at CHAS (The Contractors Health and Safety Assessment Scheme).
Register for free and continue reading
This is not a first step towards a paywall. We need readers to register with us to help sustain creation of quality editorial content on Construction Management. Registering also means you can manage your own CPDs, comments, newsletter sign-ups and privacy settings. Thank you.