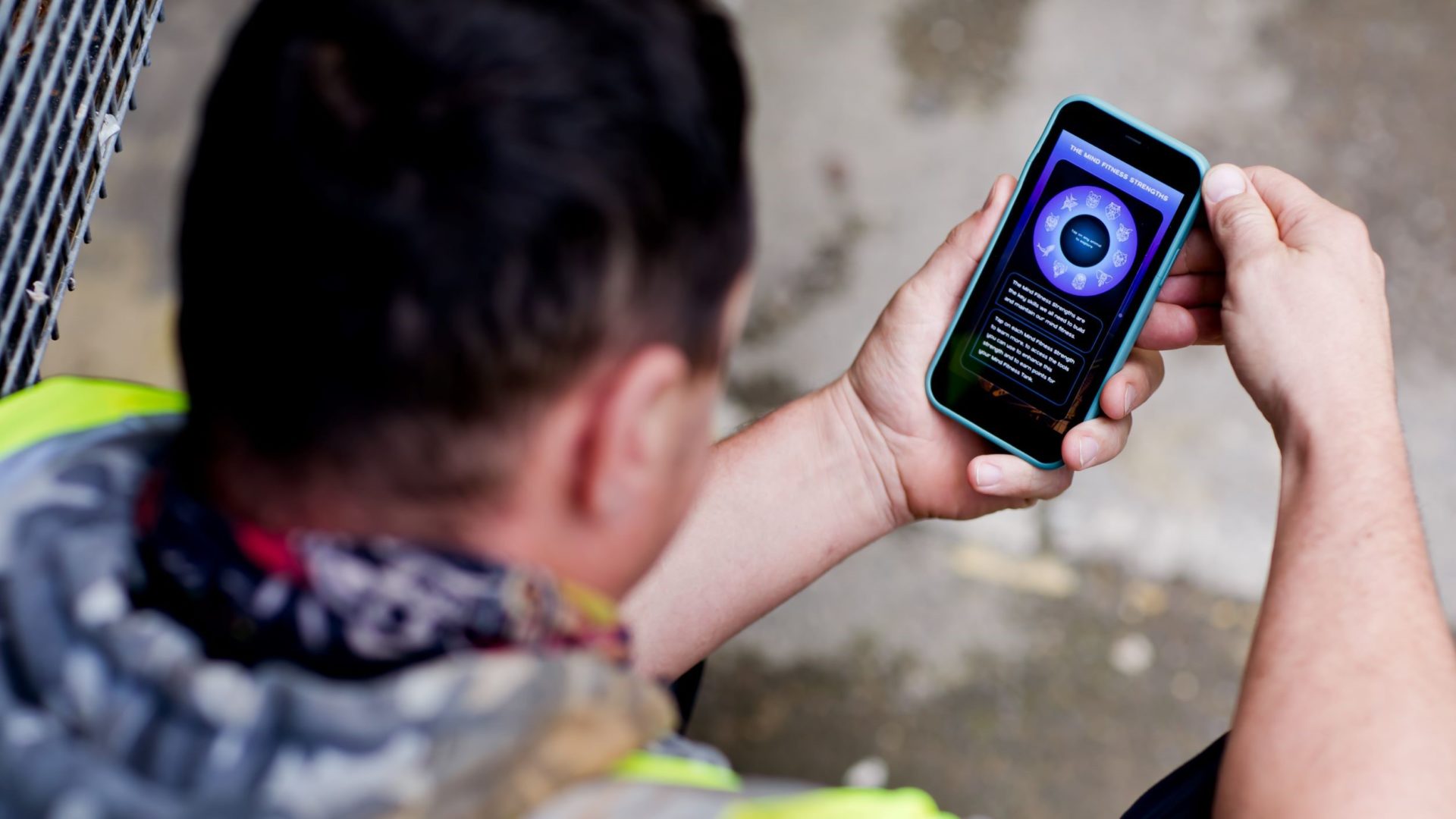 A new app that offers construction workers and the supply chain mental health training and monitoring has been launched this week.
Ownminder, supported by construction firms including concrete specialist Morrisroe and demolition firm Erith Group, has been co-founded by psychologist Dr Vanessa Moulton and construction consultant Tom Storey.
The app provides construction workers with 'mind fitness' training which includes strategies and tools to enable them to take a "positive, proactive, and preventative approach" to their psychological health.
It also promises to offer them a deeper understanding of the factors underpinning their own psychological health.
The app provides on-demand training modules tailored to the construction industry, as well as tools, strategies and techniques that can be incorporated into everyday life to strengthen 'mind fitness'.
The app generates anonymised reports to show how much users are engaging with it as well as mental wellbeing scores to validate progress.
It has been developed with the support of Morrisroe chief executive Brian Morrisroe; Erith Group managing director David Darsey; Danny Lucas, executive chairman of fitout specialist Lucas UK; and Danny Chaney, executive chairman of infrastructure firm blu-3, who have all offered their experience and insights to help build the app.
Moulton said: "There has never been a more important time to launch Ownminder to the construction industry, with our sole mission to create a highly targeted solution fit for a digital age. There is a lot of focus on how we respond to mental ill health and not so much on how to prevent it. We can all positively impact our psychological health if we understand how our minds work and armed with the right tools. Right now, psychological health and mind fitness should be given as much focus and priority as physical health and fitness."
Morrisroe added: "We all care for our workforces and the opportunity to get involved with Ownminder to do something more for them is invaluable. I'm pleased to be part of this journey that is striving for better mental health across the sector."
Darsey said: "Allowing employees to be able to own their mind and be in control of their psychological health and fitness is incredibly important. As employers, we have a responsibility and a duty of care to ensure our staff across all levels are not just physically safe, but mentally safe too."
Register for free and continue reading
This is not a first step towards a paywall. We need readers to register with us to help sustain creation of quality editorial content on Construction Management. Registering also means you can manage your own CPDs, comments, newsletter sign-ups and privacy settings. Thank you.