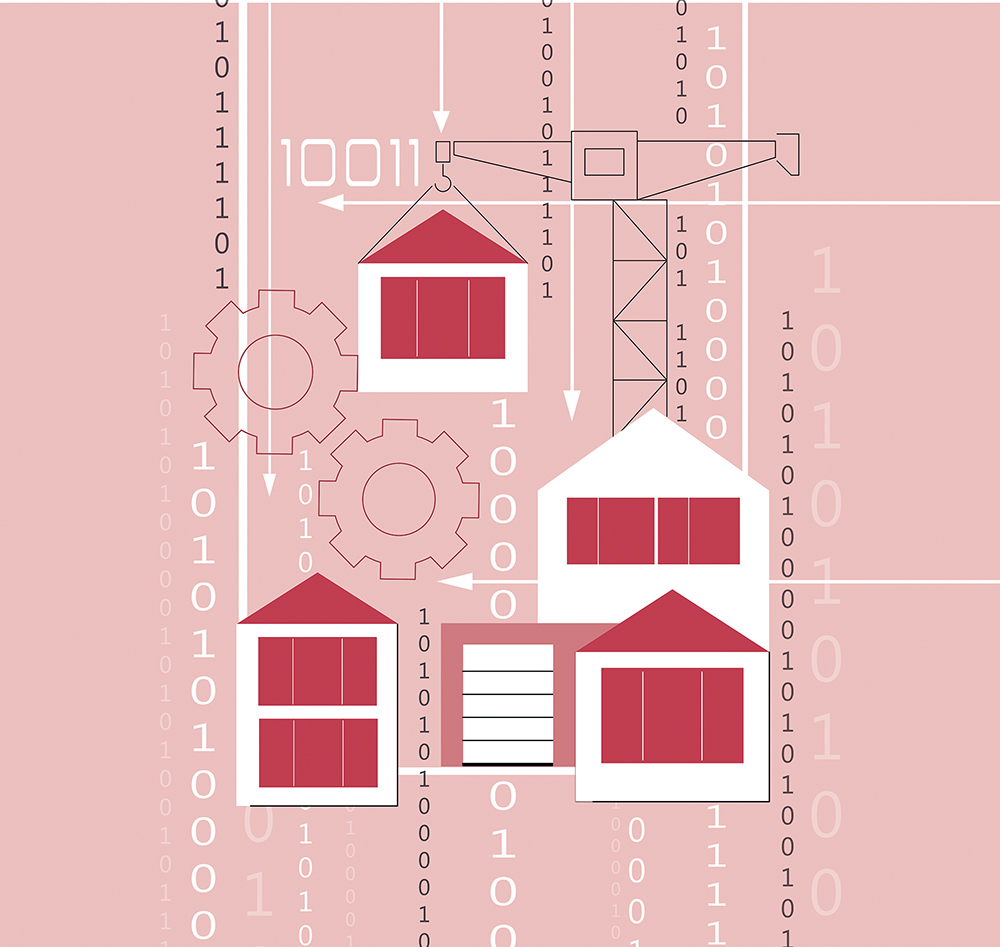 Buyers of factory-built homes face a reduced choice of lenders and unfavourable conditions – which is why we urgently need an industrywide MMC standard, argues Ian Atkinson.
The government is determined to make the shift to modern methods of construction (MMC) happen. It wants a construction industry that is more flexible, more sustainable and more consistent.
However, while the arguments about the benefits of moving construction offsite have been well documented, there remain concerns about its adoption, chief among them the lack of standards to which MMC must be graded and assessed.
It's a catch-22: standards can't be set until sufficient work has been done to establish what is and isn't achievable. But because standards haven't been set, there remains a barrier to investing in greater volumes of MMC work. The onus (and risk) has so far fallen on pioneering independents, as well as the social housing sector, to lead the way while the volume builders watch with interest.
The BSI is currently looking at offsite construction, saying: "Well defined standards can help to maximise the benefits of offsite construction, and BSI is working with the industry to identify the necessary measures to ensure the correct standards are in place."
It is working on updating standards, such BS 5606 Accuracy and Tolerance in Design and Construction, for prefabricated buildings. However, these and other standards will take some time to be finalised.
'We need consistent, industrywide warranties that will protect the eventual buyers from the costs of possible defects.'
Ian Atkinson, Womble Bond Dickinson
In the meantime, best practice industry guidance – even perhaps a voluntary standard – needs to fill the gap.
One of the core tenets of MMC is that defects will be ironed out at the factory stage and never reach the site. Even so, we need consistent, industrywide warranties that will protect the eventual buyers from the costs of possible defects. Indeed, most lenders and mortgage providers will insist upon them.
Warranty providers currently use different standards for their assessment of homes, making it difficult to know what these homes have been tested for.
An industrywide standard warranty would go a long way to providing reassurance to those buying these properties that there is no greater risk in purchasing a house with MMC elements than purchasing one built using only traditional methods of construction.
Industry bodies including the National House Building Council (NHBC) recently signed a memorandum of understanding agreeing to work towards a shared standard for assessing homes built using MMC.
It is possible that even if there were a greater (perceived) risk in buying an MMC property, this would become more palatable to buyers if there was a standard, affordable insurance available. But insurers are naturally risk averse, and would need to see MMC coming through faster and in greater volumes, so they can understand the risks involved and then create appropriate insurance products.
There is no industry standard between lenders for mortgages on homes built using MMC, though many still have concerns over long-term build quality. Most residential lenders will lend only if properties have the benefit of a prescribed list of warranties or latent defects cover.
The NHBC now offers an 'NHBC Accepts' accreditation, applied to a small number of already-available products and systems, which shows that a product or system has been rigorously assessed and that the NHBC considers that it meets its robust standards.
For now though, any buyer of a home built using MMC will face a reduced choice of lenders, and additional conditions – including potentially less favourable terms – compared with those available for traditionally built homes.
Ian Atkinson is a partner at Womble Bond Dickinson.
Register for free and continue reading
This is not a first step towards a paywall. We need readers to register with us to help sustain creation of quality editorial content on Construction Management. Registering also means you can manage your own CPDs, comments, newsletter sign-ups and privacy settings. Thank you.