Mike Smith FCIOB reflects on a stellar career that started on the tools and progressed to running a business.
What made you go into construction?
I came into construction as a stopgap as I had wanted a career in the Royal Navy. I had taken a position at a supermarket as a management trainee, and hated it. My family had a contract decorator's and, while going through the various interviews, I went to work there. The Navy's loss could be said to be construction's gain.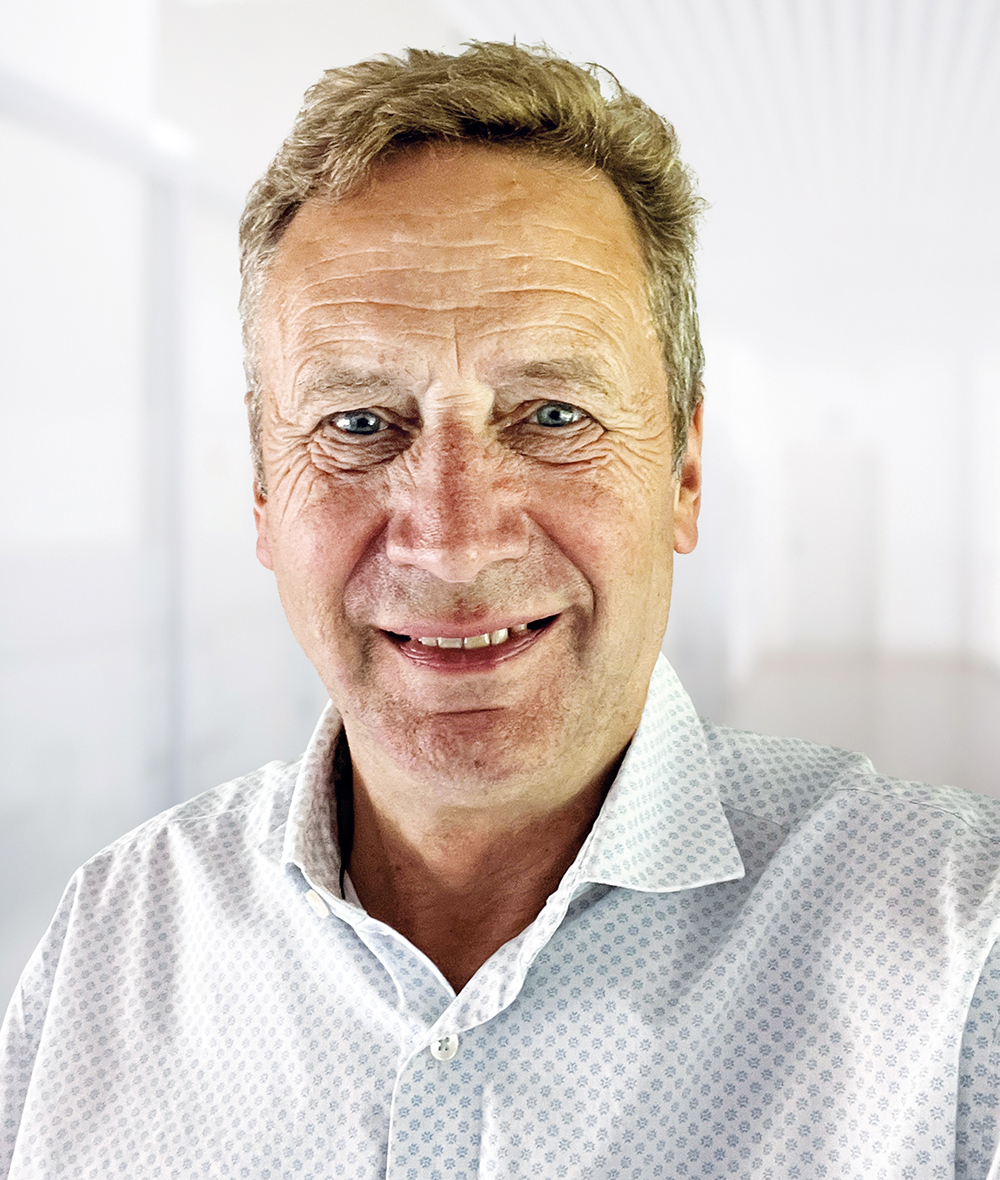 What do you remember from your first project?
The first 'real' project I was fully involved in was in Dolphin Square, in London, where I was literally taken from working largely on the tools to management overnight.
It was to refurbish 46 flats in 24 weeks. I remember the camaraderie on site and the willingness of others to teach and pass on knowledge. I worked hard, long hours and there was dust and dirt but not a single incident on health and safety and a real team 'can-do' pride in the workmanship.
What was the best advice you were given?
Working before fax, computers, emails, smartphones etc, you had to rely on notes, letters and phones. I was always told to check and check again, no matter what you were told – and draw a picture if needed. My technical drawing skills were ok but not my freehand, but I still do it today and always have a notebook.
How do you think becoming a fellow has helped you in your career?
Running a business from an early age until recently, becoming a fellow has made me stand out from the crowd in terms of my peer group – and earned some respect from those who understand what being a fellow entails. It's not just about passing an exam, but showing what, in my case, years of experience and continued learning has done – you are not just seen as 'the builder'.
Is there a specific project or achievement you are most proud of?
There are a number of projects I have carried out which stand out, but the best achievement for me was the number of people I have taken under our wing and allowed to develop and fly. Taking someone from a labourer whose first language isn't English to a fully-fledged site agent, a bench joiner to an MCIOB and director.
Is there anything in your career you would do differently now?
It's hard to go back and say what would I have done differently, because at any moment in time you do what feels or seem right. I have had such a varied and rounded career from the tools upwards. If really pushed, I would probably have to say travelled more and worked in other countries.
Who do you most admire in the construction industry, past or present?
How many people can I put down? I have been blessed with meeting many past presidents of CIOB: Ian Dixon stands out as he was such a humble yet engaging person who showed so much passion for the industry and CIOB with his own funded bus named 'Building Matters'.
Among current people it's difficult: do you go down the architect, contractor or consultant route or someone else? The King is to be admired in construction matters as he has been ahead of his time in terms of sustainability – his own house – and saying when things do not look right: Paternoster Square, the Sainsbury Wing at the National Gallery – and even going so far as to be part of developing a 'model' town – Poundbury.
My favourite architect? Lutyens. Why? The pure range of buildings, houses and municipal – unique in every way.
What advice would you give to someone starting in construction today?
Learn your trade – whether that's professional side, client side or contractor. And never be afraid to ask or listen. You'll learn a lot from the old lags – good and bad.
What one thing would you change to make careers in construction more appealing?
Take away the glamour of working in an office. There are so many magnificent building projects, small and large, with all sorts of skills employed.
What has changed the most about construction since you've been working in it?
Health and safety. We're not there yet but the improvements are massive.
What's the most valuable training you've received and why?
The most valuable training I had was twofold. One, I was blessed to work on site with competent trained tradesmen. And, secondly, I started in an age before IT so you had to do everything by hand or from first principles – it wasn't copy and paste or get out a power tool. IT/automation has made things quicker and it has a place but not necessarily better. We still need hands-on skills.
Do you have a motto that applies to your work and, if so, what is it?
There's no such thing as a stupid question. If you have to ask it's because you didn't listen, you didn't know, or it wasn't explained properly and you didn't have the right information/tools.
Register for free and continue reading
This is not a first step towards a paywall. We need readers to register with us to help sustain creation of quality editorial content on Construction Management. Registering also means you can manage your own CPDs, comments, newsletter sign-ups and privacy settings. Thank you.