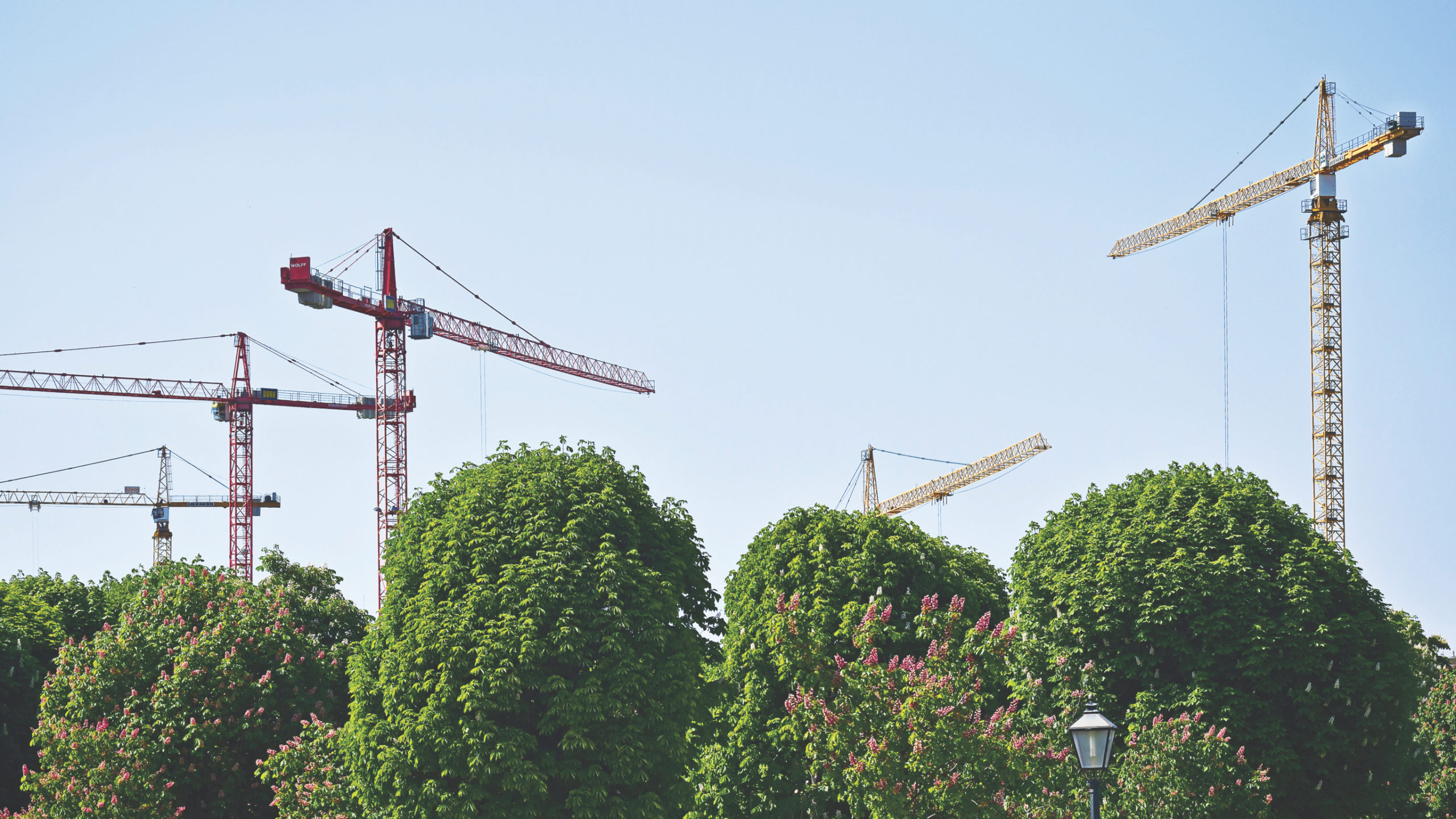 Last month, Mace delivered on its promise of a net zero business. Isabel McAllister on how this was achieved, and the sustainability targets that lie ahead
It was January 2020 when Mace pledged to be a net zero carbon business by the end of the year. Just a few months later the world faced one of its greatest challenges – a global pandemic tipping many economies into steep recessions. 
But during the chaos of the covid-19 crisis, we didn't forget our planet was facing another threat, the speed of climate change. With lockdowns around the world, we saw a sharp drop in carbon emissions – resulting in less air pollution – and saw what our cities would look like if we lived and worked more sustainably.
As a contractor, Mace continued to pursue net zero in 2020, reducing emissions by 50% across developments and operations. We've offset our remaining emissions through accredited standards. With the help of Carbon Footprint Ltd, we offset 13,000 tonnes of CO2 through six international projects.
The reality is that climate change cannot wait decades for businesses to achieve net zero carbon. It is happening now and disregards business models and profit targets.
And as we stated in January 2020, achieving net zero carbon is not our final goal. As an industry – contractors, clients, supply chain – we need to work together to develop low carbon solutions and share knowledge.
Mace's new five-year business plan sets further targets on our carbon footprint and commits to a 10% carbon emissions reduction every year. Working as a developer we will deliver developments that we own as net zero carbon, and bring the delivery partners on the same journey, from planning through to construction delivery. As a contractor, consultant and facilities manager we will continue to adopt low carbon solutions and delivery methods, and support our clients to reduce their scope 3 emissions.
From modern methods of construction to low carbon site plant, our ambition is to radically change the impact of the built environment on the environment.
During my time leading social value initiatives, I have never seen a greater urgency for action on climate change among clients and other partners. Our net zero achievement highlights our commitment to protecting the environment but we also hope it will inspire others.
Isabel McAllister is director for responsible business at Mace
Register for free and continue reading
This is not a first step towards a paywall. We need readers to register with us to help sustain creation of quality editorial content on Construction Management. Registering also means you can manage your own CPDs, comments, newsletter sign-ups and privacy settings. Thank you.