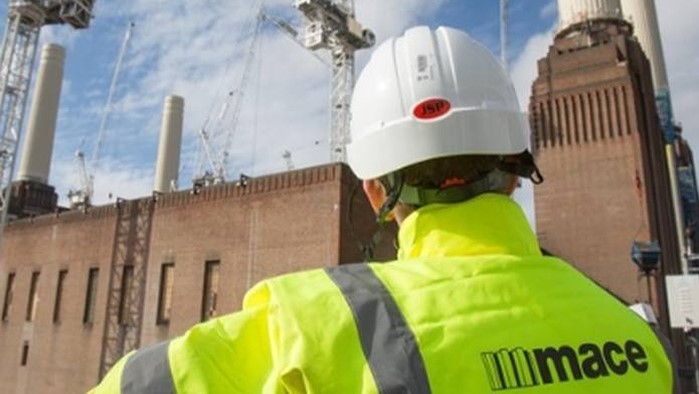 Mace has won a deal in partnership with BakerHicks and DBD International to develop new component manufacturing capability to support the UK's nuclear deterrent.
The deal, with the Atomic Weapons Establishment (AWE), will see Mace, BakerHicks and DBD work over the next decade to support the delivery of new manufacturing facilities.
Mace said it would work closely with AWE to incorporate modern methods of construction and Design for Manufacture and Assembly (DfMA) approaches into the programme.
The initial phase of the programme will see the delivery of concept designs and supporting evidence, which will be used to select a preferred option. Mace will support the Ministry of Defence (MOD) in making the necessary case to the Investment Approval Committee, with engagement expected to start formally in October 2021. If the case is successful in gaining approval, the spatial, technical design and construction phases of the programme will also be subject to the MOD's approval process.
Roger Dickinson, executive director from AWE, said: "We are delighted that Mace has been successful in its bid to become part of the AWE delivery organisation. We will work with Mace to make this an extremely strong development and delivery partnership, focussing on driving value for money for our customer while delivering a safe and secure, high-quality product to our range of production facilities. This partnership will bring together specialised skills from Mace to work alongside AWE's best people."
Jason Millett, Mace CEO for consultancy, said: "This programme is one of the most ambitious and challenging defence infrastructure programmes being delivered in Europe. It will require the delivery of cutting-edge manufacturing facilities, working in one of the most complex live environments anywhere in our industry.
"We are very proud that AWE has placed its trust in Mace to play such a key role in the development and delivery of the programme over the next ten years. Over the last five years, our defence business has grown from strength to strength – and that's down to our fantastic teams and the remarkable work they deliver on behalf of our partners and clients."