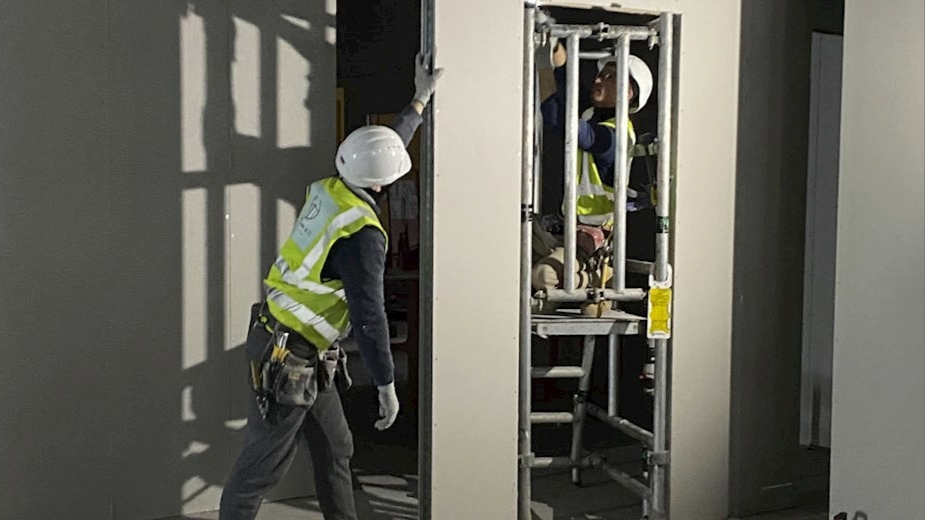 Mace says it saved over a tonne of carbon and reduced 95% of waste by using a new prefabricated wall system on a commercial office project in the City of London.
The contractor claimed that using Eekowall, a new prefabricated wall system, also led to a 411% faster build than traditional methods – the equivalent of 81.3 days of onsite time.
Eekowall uses dry-lined panels preassembled to a specified height, interlocked and fixed. The panels can incorporate door and service openings. They also contain integrated conduit channels to direct electrical or data cables to any position within the wall module.
Because the modules can be disassembled for modification or repair, the walls can be adapted over time for different uses.
The built environment generates one-third of global waste and accounts for approximately 39% of global energy-related CO2 emissions.
Plasterboard, which is widely used in commercial and residential interiors, is often processed onsite, requiring additional cutting and shaping that does not allow for reuse.