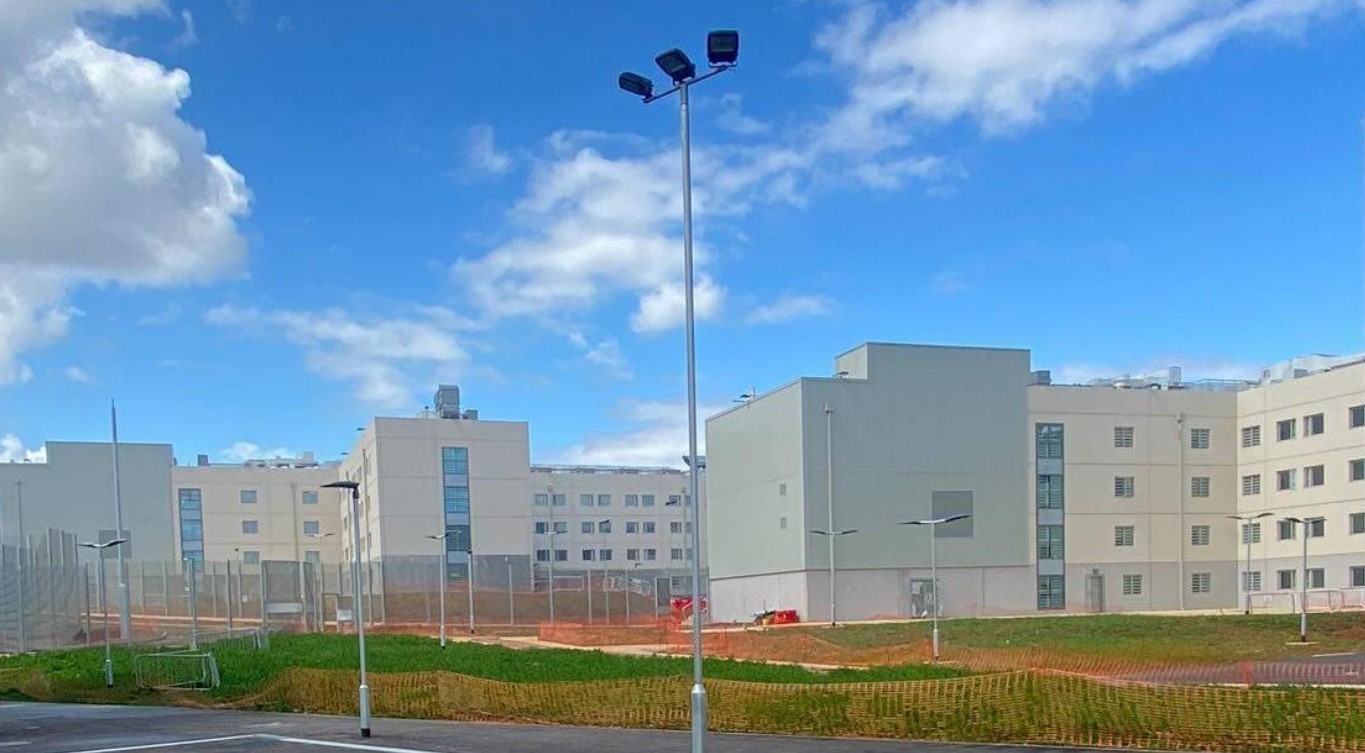 Kier is the latest major construction company to try out air-purifying paint.
The contractor used photocatalytic paint from manufacturer KEIM during its work on HMP Five Wells, a £253m new build resettlement prison in Wellingborough, Northamptonshire.
Kier applied the air-purifying paint directly to external surfaces of the precast concrete sections on the project, following technical advice from KEIM on colour and consistency of finish.
Photocatalysis is an active process, like photosynthesis in plants, which is also initiated by light, breaking down and converting harmful gases to harmless substances. Paint manufacturers have been researching the use of photocatalysis in paints, with the aim of reducing pollutants such as nitrogen oxides in the air.
"We have engineered a long-lasting coating, KEIM Soldalit-ME, combining a photocatalytic pigment with a mineral binding system to create a paint that helps break down pollutants and contaminants, keeping surfaces and air cleaner," explains Vanessa Fox, commercial manager at KEIM.
"Additional benefits include longer life expectancy and durability, colour stability, and protection against build-up of dust, dirt, and growth of microorganisms."
At HMP Five Wells, Kier used Soldalit-ME and KEIM Concrete Cleaner, a silicic acid-based cleaning concentrate to remove contamination and mould release agents from concrete surfaces.
Guy Osborne, project manager for HMP Five Wells at Kier, said: "We applied KEIM Soldalit-ME to the exterior concrete, which will offer durable protection for years, if not decades to come. KEIM provided samples, site visits and comprehensive support with training throughout the project."
Specialist contractors D&A Decorators and T.O.L. Decorators worked with Kier to apply the photocatalytic paint at HMP Five Wells.
KEIM has also supplied its air-purifying paint on the Battersea Power Station redevelopment project, where specialist contractors UK Gunite and Beroa Bierrum used the paint on the new chimneys. Another contractor, Bouygues, announced in 2020 it would be using the air purifying paint Airlite, supplied by AM Technology.
Register for free and continue reading
This is not a first step towards a paywall. We need readers to register with us to help sustain creation of quality editorial content on Construction Management. Registering also means you can manage your own CPDs, comments, newsletter sign-ups and privacy settings. Thank you.