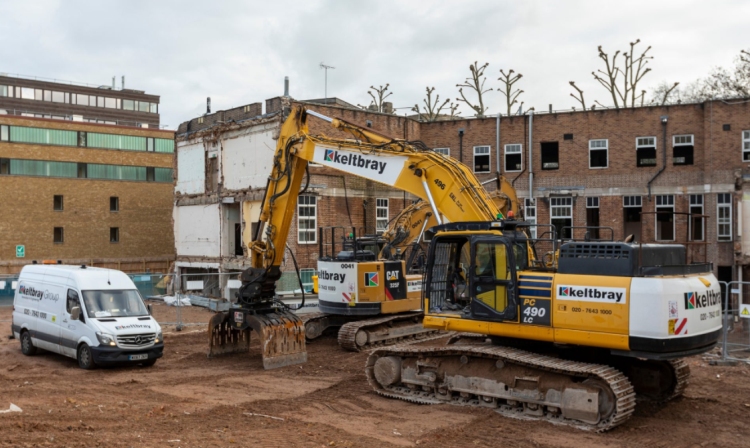 Specialist contractor Keltbray has set aside a provision of £8.7m ahead of a potential regulatory fine.
Keltbray said it made part of the provision ahead of a "projected settlement of a regulatory industry investigation relating to historic activities".
The Competition and Markets Authority is reaching the conclusion of a long-running investigation into anti-competitive practices thought to relate to the demolition sector. However, Keltbray did not indicate what the nature of the regulatory investigation it is preparing for was.
Its £8.7m provision also covers the costs of employee furlough during the covid-19 pandemic, and disposal of non-core activities.
'Small and isolated matters'
Keltbray recorded turnover of £390m for 2021, down from £429m the year before. It made a profit before interest, tax and exceptional items of £5.7m, compared with a loss of £6m the year before.
Owner and chief executive Brendan Kerr said: "At the time of publication, an industry regulatory body was concluding its civil investigation into historic practices within the industry. Keltbray cooperated fully with the regulatory body and can confirm that the matters under investigation were of a small and isolated nature by a previous management team.
"Keltbray today is a very different business with a new executive leadership team and strategy in place, having undergone a comprehensive business restructure to strengthen our compliance and governance regimes. I can say with absolute certainty that such practices will never be allowed to occur in the future."