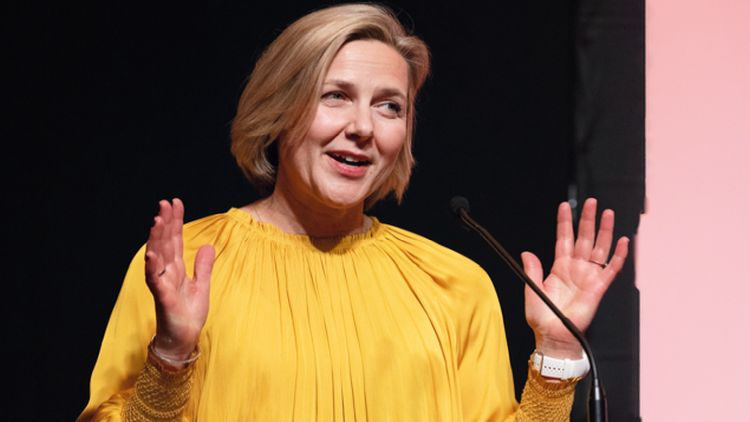 The initiative also seeks to outline career pathways for women already in the industry and those who want to enter it.
The initiative has been inspired by new IPAF president Karin Nars. Nars became the first woman elected to the role when confirmed at the IPAF AGM in London in March.
In her inaugural address to the IPAF Summit, Nars said: "I never doubted I could reach my dreams because I was a woman. That's why I would like every girl and young woman who wants to work in our industry to be offered that chance and to receive the support to do so. IPAF is in a good position to promote equal opportunities for all – I aim to use my voice as president to promote such a programme."
In outlining the Women in Powered Access initiative, she added: "Inclusion is important because it enables people to share different perspectives in a supportive environment. Safety is a joint effort to which everybody can and should contribute to."
The initiative is set to include a number of key actions, including provision of a platform to tell the stories of women in powered access. IPAF launched Women in Powered Access at the Vertikal Days 2022 event, East of England Showground, Peterborough. IPAF will also use its own print, web and social media platforms to share these inspirational case studies. And it will also continue to invite prominent women speakers to present at IPAF events.
Peter Douglas, CEO & managing director of IPAF, commented: "IPAF wants to play a big role in promoting and sustaining inclusivity in the powered access industry. That is why we are launching this Women in Powered Access initiative. Over the next few months, we will be giving a platform to various women who are brilliant examples of achievement and success in our industry, in a variety of different roles.
"We are pleased to begin that by profiling two women who are among the first intakes to the new IPAF Powered Access Engineering Apprenticeship at North Warwickshire and South Leicestershire College. Both Catherine McCreedy and Megan Campbell have kindly agreed to join us on our stand at Vertikal Days 2022, to speak to visitors and to help us tell their stories. We hope they will be the first of many, and that their stories and those of others will inspire women both already in and yet to enter our industry."
Register for free and continue reading
This is not a first step towards a paywall. We need readers to register with us to help sustain creation of quality editorial content on Construction Management. Registering also means you can manage your own CPDs, comments, newsletter sign-ups and privacy settings. Thank you.