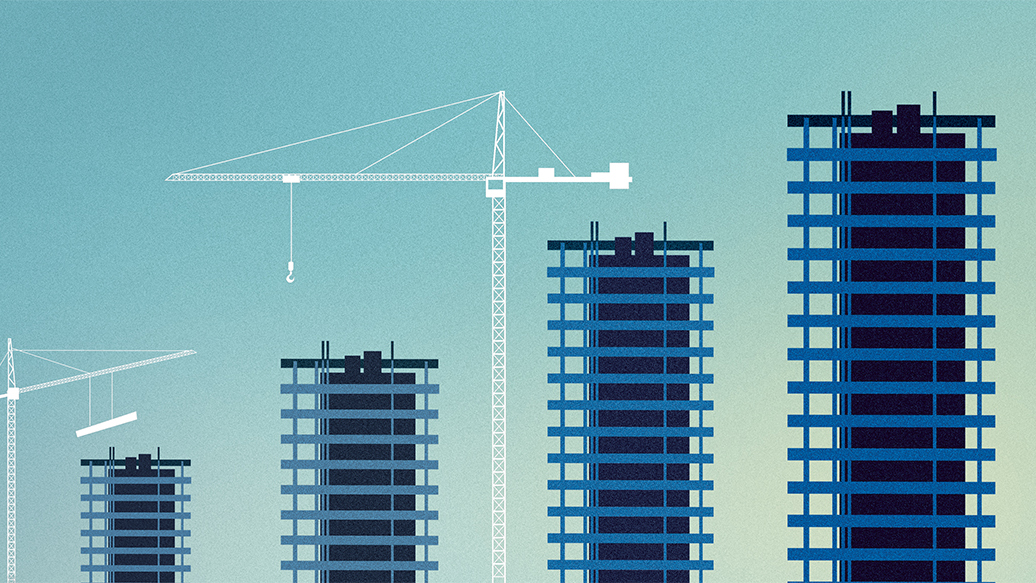 Although the construction sector has shown great resilience in recent years, it still needs clarity from government to plan ahead, writes Pablo Cristi Worm.
The government's cautious approach to investment in infrastructure and construction projects in recent months has raised questions about the future strength of both public and private investment in the sector, particularly following the decision to cut the northern leg of HS2. However, looking back at construction's recent resilience in the face of economic disruption, it is important to consider the drivers that can help it weather current and future headwinds.
Since 2016, business investment and whole-economy investment (known as gross fixed capital formation: GFCF) have been relatively weak. Brexit, Covid-19, the energy crisis and increased post-tax capital costs all converged to create a difficult environment.
During the pandemic, both indicators declined sharply, registering respective decreases of 22.4% and 22.2%. By Q2 2023, both measures had recovered, marking modest increases of 4.8% and 6% from pre-pandemic levels.
It is perhaps a surprise, then, that in this period construction has been a remarkable success story. Across UK industrial sectors, construction has historically registered a relatively lower share of business investment. Over the past decade, it has typically accounted for an average of 5.4% of the total investment.
However, since the first quarter of 2019, private sector investment in construction has surged by an impressive 55%. Even in 2021, when investment in the sector cooled to 160% of Q2 2013 levels from a peak of 180%, this remained relatively high compared to other industries which fell back to or below their indexed Q2 2013 levels.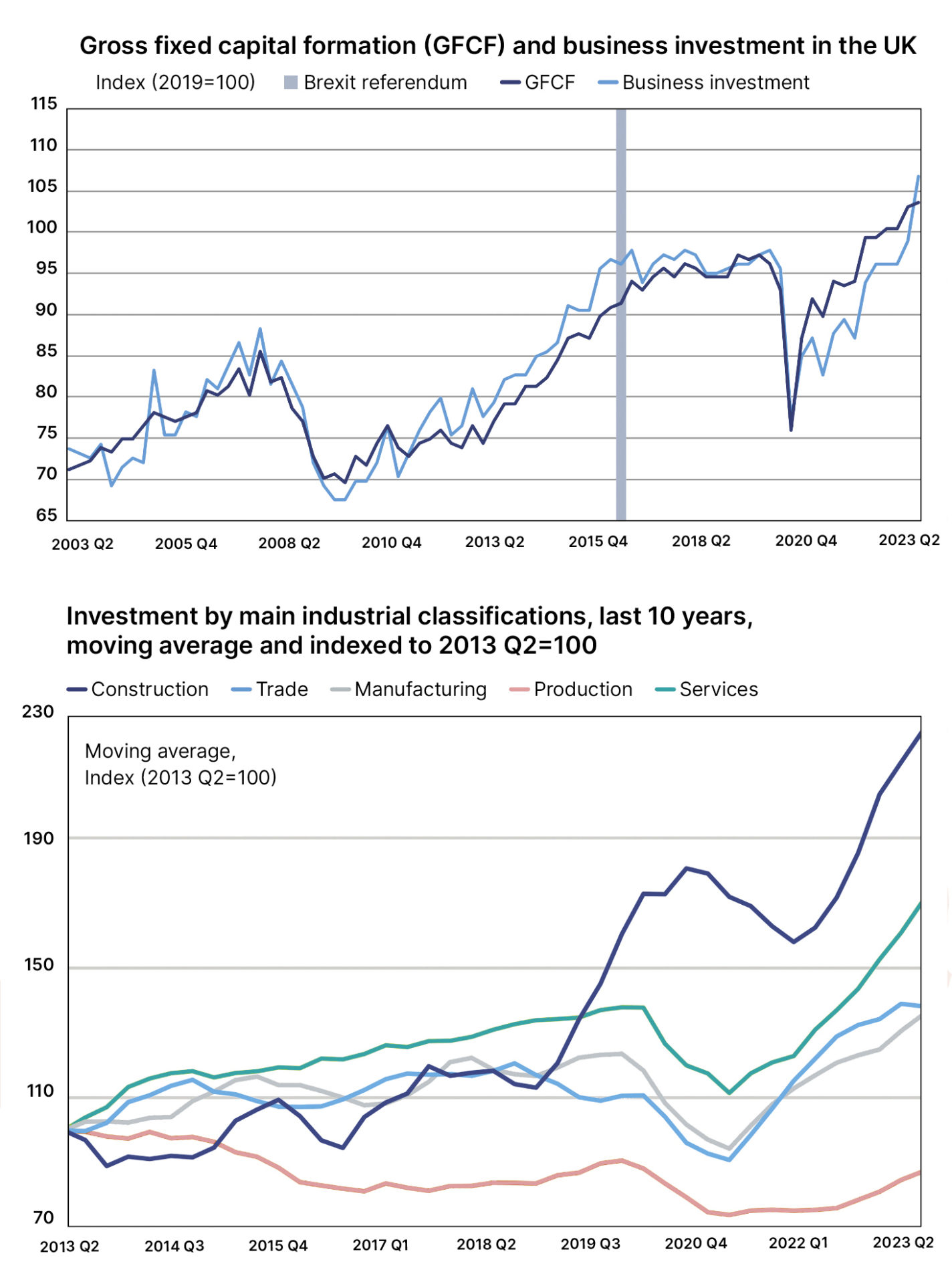 This was in part a result of the prolonged period of low interest rates encouraging borrowing to invest, as well as the temporary tax relief scheme during the pandemic, which allowed for a super-deduction on investments in new plant and machinery until its conclusion in March this year. The construction industry made the second most use of this scheme of all sectors, following only manufacturing.
Need for government certainty
Tax and interest rates are only part of the story, though. The success of the construction sector against a challenging economic landscape demonstrates resilience born from adaptability and innovation, such as during the pandemic, when construction was able to balance safety with productivity and keep projects moving. Harnessing this strategic flexibility and creativity will serve the industry well as we enter another period of uncertainty.
Following the axeing of the HS2 Manchester leg, the construction sector and wider development and infrastructure industries need clarity and consistency from government on the future pipeline.
The UK Infrastructure Bank's latest strategy update and the recent National Infrastructure Assessment from the National Infrastructure Commission both focus on the importance of public and private sector partnership to deliver social and economic infrastructure, in the context of vital net zero and 'levelling up' goals.
A holistic government strategy in these areas would be welcome, so the industry can plan and attract investment. Nevertheless, uncertainty must not paralyse action. Construction has shown its resilience in the past, and clients and programmes must draw on this same adaptation and forward thinking to ensure the sector can deliver.
Register for free and continue reading
This is not a first step towards a paywall. We need readers to register with us to help sustain creation of quality editorial content on Construction Management. Registering also means you can manage your own CPDs, comments, newsletter sign-ups and privacy settings. Thank you.