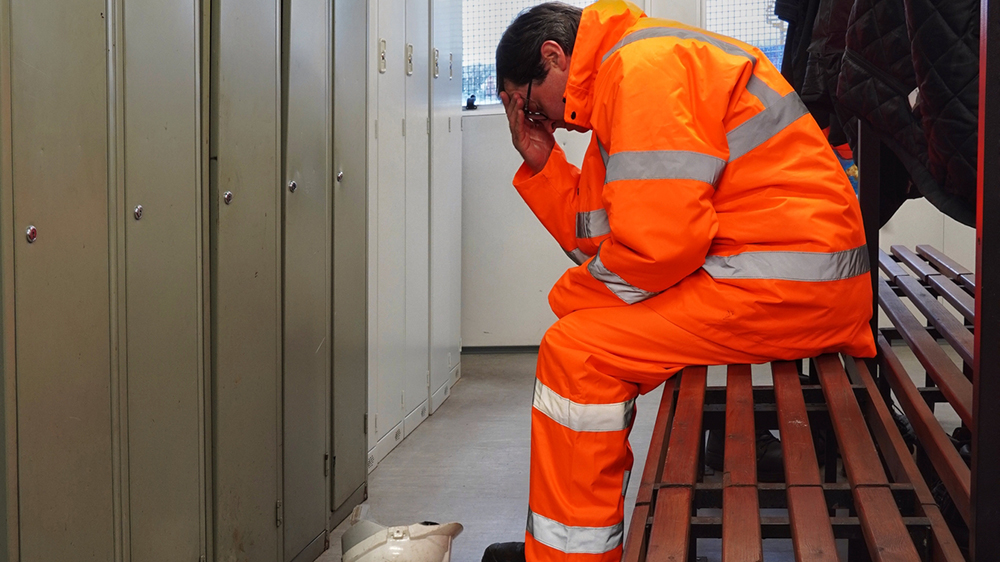 Construction is one of five sectors that will be targeted in a new mental health campaign by the Health and Safety Executive (HSE).
The 'Working Minds' campaign, which has been launched today (16 November) at the HSE's Health and Work Conference, aims to help construction businesses recognise the signs of work-related stress and tackle the issues at the root of them.
It comes in response to figures showing that more than 17 million working days were lost as a result of stress, anxiety or depression in 2020 across the UK economy.
The workplace regulator has partnered with a number of organisations to highlight the triggers of stress, including the charity Mates in Mind.
The five target sectors, of which construction is one, account for around six million workers, mainly in small businesses.
The HSE said it wanted to remind business that no matter where people work, employers have a legal duty to assess the risks in the workplace, not just in terms of potential hazards and physical safety but that they should also promote good working practices and an "open environment" where employees can share their concerns and discuss options to ease pressures.
Working Minds is aimed specifically at supporting small businesses by providing employers and workers with advice, including simple steps in its '5 R's' to Reach out, Recognise, Respond, Reflect, and make it Routine.
HSE's chief executive Sarah Albon said: "Work-related stress and poor mental health should be treated with the same significance as risks of poor physical health and injury. In terms of the affect it has on workers, significant and long-term stress can limit performance and impact personal lives.
"No worker should suffer in silence and if we don't act now to improve workers' mental health, this could evolve into a health and safety crisis.
"The pandemic has highlighted the need to protect the health of employees who have faced unprecedented challenges; the government is committed to building back better and we want to make sure good mental health is central to this."
Managing director at Mates in Mind Sarah Casemore said: "The mental health challenge, particularly related around workplace stress is really important to discuss. The impacts of work-related stress are significant and can affect anyone at any time, but they're still not consistently approached and addressed in workplaces across construction. Many people are leaving their jobs across construction each year due to mental health reasons.
"We can only exceed in helping organisations better identify, understand and address the drivers of stresses at work by working together, creating greater consistency and clarity, so we're very proud to be working alongside the HSE in this campaign."
Register for free and continue reading
This is not a first step towards a paywall. We need readers to register with us to help sustain creation of quality editorial content on Construction Management. Registering also means you can manage your own CPDs, comments, newsletter sign-ups and privacy settings. Thank you.