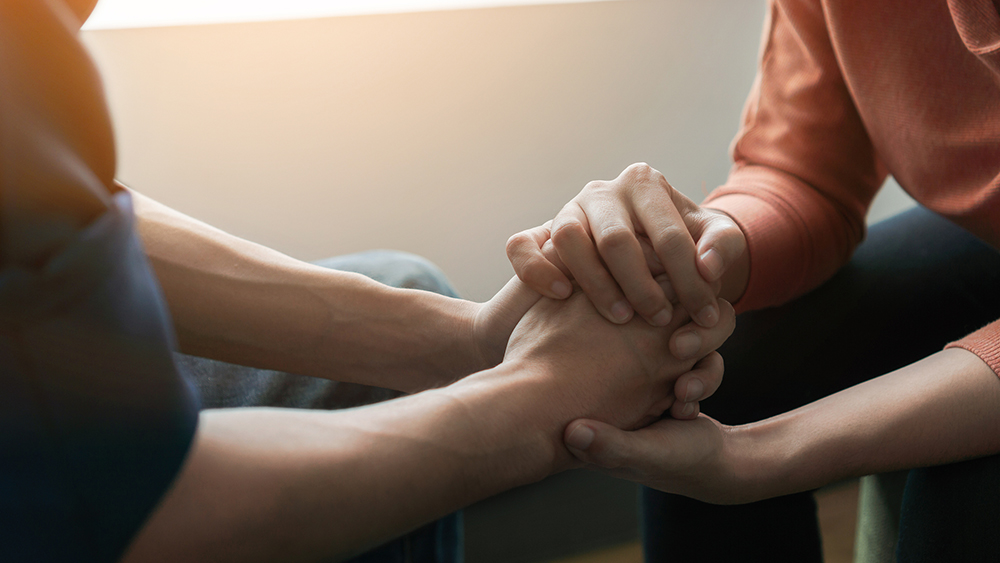 The figures are stark, shocking, even to those of us who have long been aware that many construction workers need more support for mental health-related issues. The risk of suicide among skilled finishing trades, such as painters and plasterers, is twice the national average.
Among site-based male construction workers, the risk is three times the national average – and construction workers are up to 10 times more likely to die as a result of suicide than falling from height. If the figures were the other way round, the HSE would be demanding urgent action – and that is exactly what is required to tackle mental health in construction. Beyond this are the thousands of workers whose working and personal lives will be blighted by poor mental health.
So, what does "urgent action" mean, exactly? What can the industry do to provide better support for both employers and employees throughout the sector: something that will make a real difference?
First, we need to acknowledge that awareness about mental health is growing across our industry and that many employers and industry groups are taking action to address mental health and its root causes. Tackling factors such as long hours, extended periods away from home, and financial insecurity can make a real difference, as will investing in managers, particularly those managing on site. Encouragingly, we are now seeing more employers taking such action.
New CITB research also shows that, although the pandemic was tough for many people, a lot of employers and individuals adapted, introducing positive measures to boost well being. Industry invested greater time in planning work tasks, operating with fewer workers on site and improving housekeeping.
The tide is turning as more employers recognise that mental health is a real issue. For example, the Building Mental Health programme, funded by the industry levy and delivered by construction industry charity the Lighthouse Club and Mental Health First Aid England, has helped train more than 260 mental health first aid Instructors, who have trained more than 3,000 mental health first aiders in construction, who in turn have already helped approximately 6,300 people.
'We need industry leadership to drive more employers to tackle the underlying causes of poor mental health, generate better evidence of what impact the initiatives are achieving and getting them all working to a common goal.'
Steve Radley, CITB
This programme, delivered during the pandemic, shows how much this support is needed and how employers are prioritising it. There are many other great programmes, including a new one with the Samaritans, also funded by the levy to establish a mental health hub to help workers in small firms talk about their experiences.
But we now need to take this to the next level to achieve a significant and sustained improvement in mental health. We need industry leadership to drive more employers to tackle the underlying causes of poor mental health, generate better evidence of what impact the initiatives are achieving and getting them all working to a common goal with consistent messages.
So it's great to see the Construction Leadership Council (CLC) picking this up, Mental health was already a priority in the CLC's skills plan. It's now pulling the industry together to develop an action plan to deliver on it.
This is vital as currently there's lot of news on what we're all doing but little evidence ion what we are achieving. Mental health is too important to carry on without better information on what's really making a difference.
We also need to find better ways to help smaller firms understand what they need to do and help them to do  it. Not all small firms are in supply chains – they are hard to reach and working closely with key groups that represent them such as FMB will be vital. But we can reach many smaller firms and their workers through supply chains.
More larger organisations are support their suppliers but many small firms are not aware that they can access mental health and wellbeing resources from their principal contractor.  Again industry leadership can drive a concerted and consistent push on this front  
Construction employers have taken great strides on mental health in recent years but there is a long way to go. Companies taking action are not just doing the right thing for their workers  – they're also helping themselves to retain and get the best out of them – key issues when more firms are reporting skill shortages.
But ultimately this isn't just about doing more on mental health, it's about working together to do it better.     
Steve Radley is policy director at the CITB