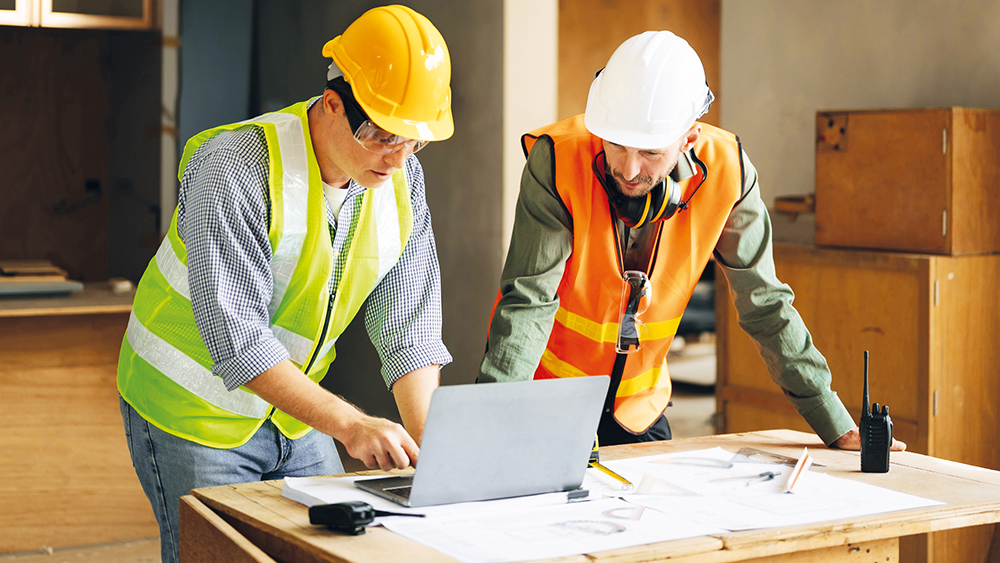 According to the UK government's Insolvency Service, more than 4,000 construction companies have gone bust during the past year – a 16.5% increase on the previous year and the highest rate for a decade.
Attributed to rising materials and labour costs, it is clear that inflationary pressures are taking their toll. Small to medium-sized enterprises (SMEs) are most vulnerable. They are more exposed to consumer demand and their position in the supply chain often means a long wait for payment.
How construction software can help
To survive in this climate, SMEs must look for ways to deliver their services more effectively, according to James Chambers, director, global industry development for the Build and Construct Division at Nemetschek.
He says that construction software holds the key: "The use of construction-focused software has grown at huge pace in the last few years. While the pandemic was certainly a trigger point for many, that investment has not slowed.
"That is because there are tools available for all levels of the industry, with companies realising that they can improve their margins and deliver better project outcomes. Now is the time to be proactive and make these improvements, no matter the size of your business."
Transforming construction businesses
Software can help improve financial management, de-risk projects and boost collaboration. It does not have to involve huge investments either, with construction software more accessible than ever. Bluebeam and the Chartered Institute of Building (CIOB) have published a new guide to help.
Outlining how software can streamline and automate key processes throughout businesses, Digital Transformation for SMEs: Unlocking the Benefits also describes how tools should be procured and rolled out to get the highest return on investment in the shortest amount of time.
Chambers suggests that financial tools are the best place to start: "Spotting cashflow issues should be the number one priority. Tools can automatically monitor cash in and out of the business, and simple dashboards can make a huge difference by flagging problem areas, whether a late payer, an unexpected increase in material costs or a drop in what's available in the bank.
"The additional time often leads to a significant improvement in project delivery too, with business owners able to focus on that, rather than administrative tasks."
Remove risk through collaboration
One way to minimise mistakes and avoid costly rework or delays is through effective communication between the project team and the client. Software can help here too, formalising processes like capturing customer requirements and sharing them across the project team. This clarity makes it more likely that the right outcomes will be delivered.
Chambers concludes: "If you are just starting out, use tools that are quick and easy to adopt, bring people together and deliver recognisable gains as quickly as possible. With a difficult economic picture, this could make all the difference to a business's survival."
Register for free and continue reading
This is not a first step towards a paywall. We need readers to register with us to help sustain creation of quality editorial content on Construction Management. Registering also means you can manage your own CPDs, comments, newsletter sign-ups and privacy settings. Thank you.