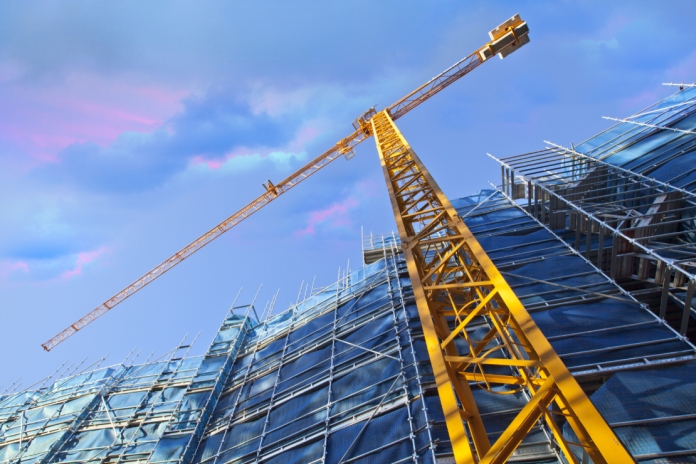 Poor project management can hamper construction projects but digital tools have ushered in a new era of productivity, as the second in a series of CM articles in association with Monday.com explains.

As customer demands evolve, new regulations emerge, and advanced technologies change how companies design and execute projects, construction complexity is rising. Despite the need for greater organization and coordination, poor project management remains a persistent issue.
The construction sector's slowness to go digital is a significant issue. Manual processes and fragmented communication are still the industry standard, but paper-based project management is no longer feasible. The sheer volume of tasks make it impossible to stay up-to-date, and communication breakdowns are inevitable.
As the value and complexity of these projects rise, so do the stakes. Today, successful project management requires a robust digital solution that is designed to facilitate construction projects from conception through execution.
The costly consequences of poor project management in construction
A construction project is deemed successful when it is finished within budget, on schedule, and according to its standards and specifications.
Although similar in nature and objectives, construction projects can vary drastically in scope, timelines, environment, complexity, conditions, management structures, and budget. Without a system to centralize information and ensure alignment between stakeholders, variances in these factors can trigger massive disruption. For example, if your contractor overlooks a specific logistics or labor dependency, their timeline could end up being completely inaccurate, leading to bottlenecks and delays.
Moreover, the involvement of multiple contractors and subcontractors, designers, supply chain managers, architects, and field workers creates many interfaces to manage. When creating timelines and schedules, it's easy to underestimate the impact of worksite inefficiencies or broken communication on overall productivity.
Reduced efficiency, poor collaboration, and budget overruns occur so frequently, they almost seem inevitable. According to McKinsey, 98% of construction megaprojects face cost overruns or delays.
The consequences range from hostile client disputes and litigation to difficulty winning new business in future projects. In the worst-case scenario, project mismanagement can even lead to abandoning a project early.
Digital project management has ushered in a new era of productivity
Even the most experienced and organised construction project owners cannot manage every stage, issue, dependency, and update themselves. When time is literally money, the need for a robust, digital project management solution cannot be overstated.
Monday.com has built a construction-specific solution that empowers project managers and all stakeholders — from the office to the field — to plan projects, assign tasks, collaborate, monitor progress, share information, and streamline communication throughout every phase.
By centralising processes and workflows on one, visual system, resolving bottlenecks earlier becomes easier. Real-time alerts enable greater collaboration, transparency, and accountability, making it easier to stay on schedule and achieve successful outcomes.
Monday.com's intuitive interface is completely customizable to fit the unique requirements of any project. Everything from planning projects, sharing deliverables, providing feedback, answering questions, and monitoring progress can be performed and analyzed within the app, so everyone involved has the insights and information required to get the job done.