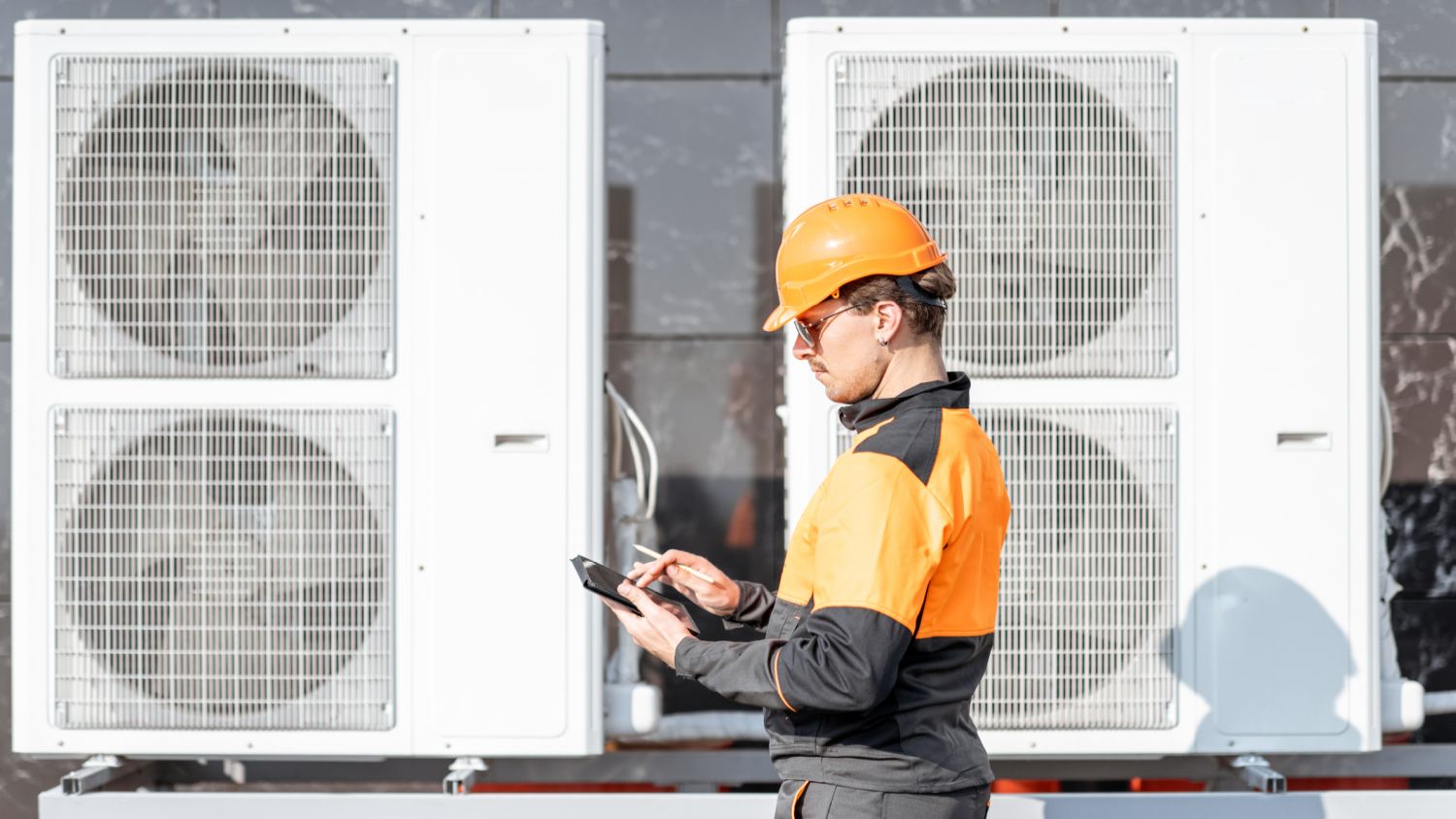 The construction industry needs to accelerate training of heat pump installers if it is to keep carbon reduction on schedule to hit net-zero targets by 2050.
The study, published by the Construction Leadership Council (CLC), said the growth rate of training of heat pump installers had slowed over the last quarter.
"The adoption of heat pumps will play a vital role in enhancing the energy performance of new and existing buildings, a key aspect of the bigger drive to net zero," the CLC said.
The Construct Zero report also highlighted the slow progress of electric van adoption. The government has a target for 70% of new vans to be electric by 2030, but as of October, just 5.5% of vans sold were electric.
"We will be drawing on the knowledge and experience of our Construct Zero members to better understand the barriers to the construction sector adopting electric cars and vans," the CLC said.
The study said there had been carbon reduction progress in other areas, noting that the government is on target to deliver 300,000 electric vehicle charge points by its 2030 target.
The CLC added that it is making progress on implementing the actions of its industry roadmap with developers, infrastructure clients and housebuilders "working together on a common approach to cutting diesel from work sites".
The CLC set up the Construct Zero programme at COP26 in November 2021, with the aim of providing a single universal tool to collect data and report on how construction is tackling the carbon challenge.
Nusrat Ghani, minister of state for industry and economic security, said: "I welcome the latest Construct Zero report, which shows that while we've made great progress far, there's still much more we can do. By working in partnership with our growing network of over 220 companies, we can continue to learn from each other and help the sector reach net zero.
"I'm also pleased to announce five new business champions to the Construct Zero programme: FM Conway, Jewson, Encore Environment, Ecoclo Synergy UK and Danosa UK. I look forward to working with them to support the construction sector."
Matt Palmer, CLC industry sponsor for biodiversity and net zero, said: "The construction sector has the ambition, knowledge and potential to lead the drive to net zero, and today's report highlights the positive progress we have made together over the past two years. However, there is still more work to be done, and it is vital that the construction industry works together to innovate and evolve, and take the steps needed to meet our net-zero targets."
Amanda Williams, head of environmental sustainability at CIOB, added: "It is great to see that good progress has been made across a number of areas, but there is still much more to be done, with a pressing need to address the shortfall in trained heat pump installers and to improve energy efficiency of the existing housing stock.
"CIOB has long called for a comprehensive national retrofit strategy to drive down emissions from operating and using buildings. Many of the buildings that we live and work in today, will still be here in 2050."
Register for free and continue reading
This is not a first step towards a paywall. We need readers to register with us to help sustain creation of quality editorial content on Construction Management. Registering also means you can manage your own CPDs, comments, newsletter sign-ups and privacy settings. Thank you.