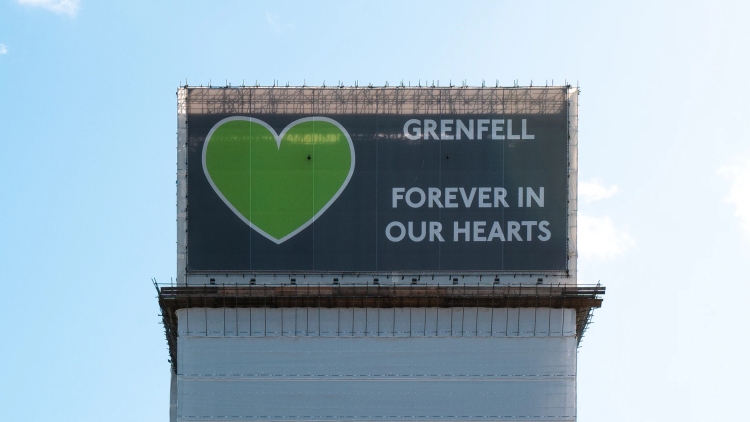 Survivors of the Grenfell Tower disaster have called on the Metropolitan Police not to wait until a public inquiry has concluded before passing evidence from its investigations to prosecutors.
Grenfell United said it wanted to see prosecutors begin work on deciding whether or not charges should be brought against companies and individuals.
Yesterday (15 December), Grenfell United launched a campaign called #DemandCharges, including a video featuring survivors talking about the evidence they had heard during the hearings so far.
The Met Police is investigating up to 36 companies involved in the refurbishment of Grenfell Tower.
The Met said it had undertaken a number of interviews under caution for gross negligence manslaughter, corporate manslaughter, fraud and health and safety offences. But it said it would submit files to the Crown Prosecution Service (CPS) only once the Grenfell Tower Inquiry is complete.
The Met Police said in a statement: "If the police investigation concludes there is sufficient evidence to consider criminal charges in relation to the fire, a file will be submitted to the CPS for a decision. We have had regular engagement with the CPS since the beginning of the investigation and continue to do so."
The fire at Grenfell Tower in London, on 14 June 2017, killed 72 people. The first phase of the Grenfell Tower Inquiry, which looked at a narrative of events, began on 21 May 2018. A second phase, which examines the causes of the events, started on 28 January 2020 and has been delayed by the coronavirus lockdowns.  
Last week, phase 2 of the hearings began module 6, which looks in detail at the actions of successive governments in addressing fire safety in the built environment. This week, it has heard from both LABC and NHBC regarding their roles in certifying insulation products used in the building.
Register for free and continue reading
This is not a first step towards a paywall. We need readers to register with us to help sustain creation of quality editorial content on Construction Management. Registering also means you can manage your own CPDs, comments, newsletter sign-ups and privacy settings. Thank you.