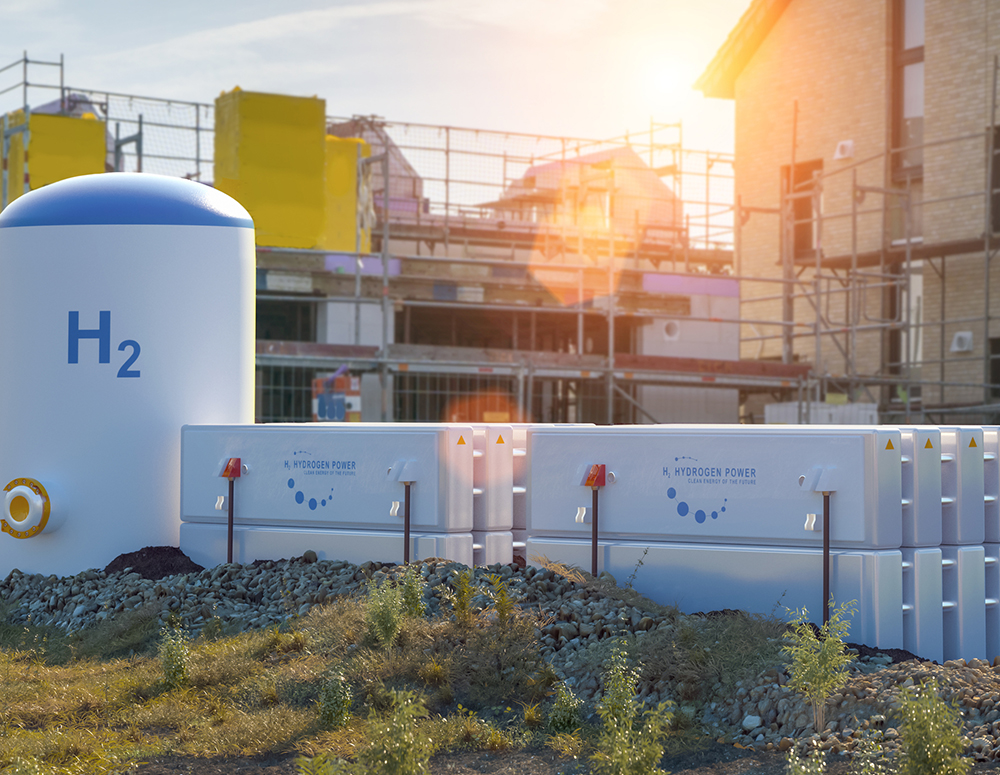 The government has set out its ambition for 5GW of hydrogen production capacity by 2030 – the equivalent of replacing natural gas in powering around three million UK homes each year.
The government said it hoped that by 2030, hydrogen could play a role in decarbonising energy-intensive industries like chemicals, oil refineries, power, and heavy transport such as shipping, HGVs and trains.
Government analysis suggests that 20-35% of the UK's energy consumption by 2050 could be hydrogen based.
It is basing its approach on the UK's previous success with offshore wind, where government action was coupled with private sector backing. One of the main tools used to establish offshore wind was the Contracts for Difference (CfD) scheme, which incentivises investment in renewable energy by providing developers with protection from volatile wholesale prices and protects consumers from paying more when electricity prices are high.
The government has launched a public consultation on a preferred hydrogen business model, built on a similar premise to the offshore wind CfDs. It is also consulting on the design of the £240m Net Zero Hydrogen Fund, which aims to support the commercial deployment of new low-carbon hydrogen production plants across the UK.
Other measures included in the UK's first-ever hydrogen strategy include:
Outlining a 'twin-track' approach to supporting multiple technologies, including 'green' electrolytic and 'blue' carbon capture-enabled hydrogen production, and committing to providing further detail in 2022 on the government's production strategy.
Collaborating with industry to develop a UK standard for low carbon hydrogen.
Undertaking a review to support the development of the necessary network and storage infrastructure.
Working with industry to assess the safety, technical feasibility, and cost effectiveness of mixing 20% hydrogen into the existing gas supply, which could deliver a 7% emissions reduction on natural gas.
Launching a hydrogen sector development action plan in early 2022 setting out how the government will support companies to secure supply chain opportunities, skills and jobs in hydrogen.
The government is also working with the Health and Safety Executive and energy regulator Ofgem to support industry to conduct hydrogen heating trials. These trials, along with the results of a wider research and development testing programme, will inform a UK government decision in 2026 on the role of hydrogen in decarbonising heat. In the event of a positive case, hydrogen could be used to heat homes and businesses by 2035.
Business and energy secretary Kwasi Kwarteng said: "With the potential to provide a third of the UK's energy in the future, our strategy positions the UK as first in the global race to ramp up hydrogen technology and seize the thousands of jobs and private investment that come with it."
Register for free and continue reading
This is not a first step towards a paywall. We need readers to register with us to help sustain creation of quality editorial content on Construction Management. Registering also means you can manage your own CPDs, comments, newsletter sign-ups and privacy settings. Thank you.