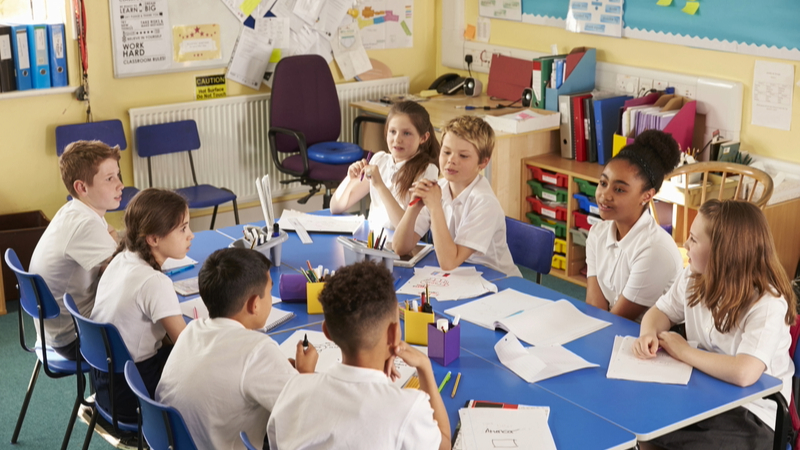 The Department for Education (DfE) has published the list of 147 schools in England where reinforced autoclaved aerated concrete (RAAC) has been confirmed so far.
A total of 19 schools have delayed the start of term and 20 have hybrid arrangements in place, meaning that some students will have remote learning.
The government said pupils joining classes remotely "are expected to do so for a very short period of time, in most cases for a matter of days". The majority of schools (104) where RAAC has been found will continue providing face-to-face learning.
The list concluded with nine settings that have now been found not to have RAAC.
DfE has provided a dedicated caseworker for every school with confirmed RAAC. It added that funding for emergency mitigation work, including structural support and temporary accommodation, will also be available.
The department has received responses relating to 95% of schools built in the period where RAAC was used.
RAAC is an aerated lightweight form of concrete popular in UK public sector building construction from the mid-1960s until the late 1990s. It has a shelf-life of around 30 years.
A 2019 report by the Standing Committee on Structural Safety highlighted the significant risk of failure of these planks. In September 2022, the Office of Government Property sent a Safety Briefing Notice to all property leaders regarding the dangers of RAAC, stating that "RAAC is now life-expired and liable to collapse".
Register for free and continue reading
This is not a first step towards a paywall. We need readers to register with us to help sustain creation of quality editorial content on Construction Management. Registering also means you can manage your own CPDs, comments, newsletter sign-ups and privacy settings. Thank you.