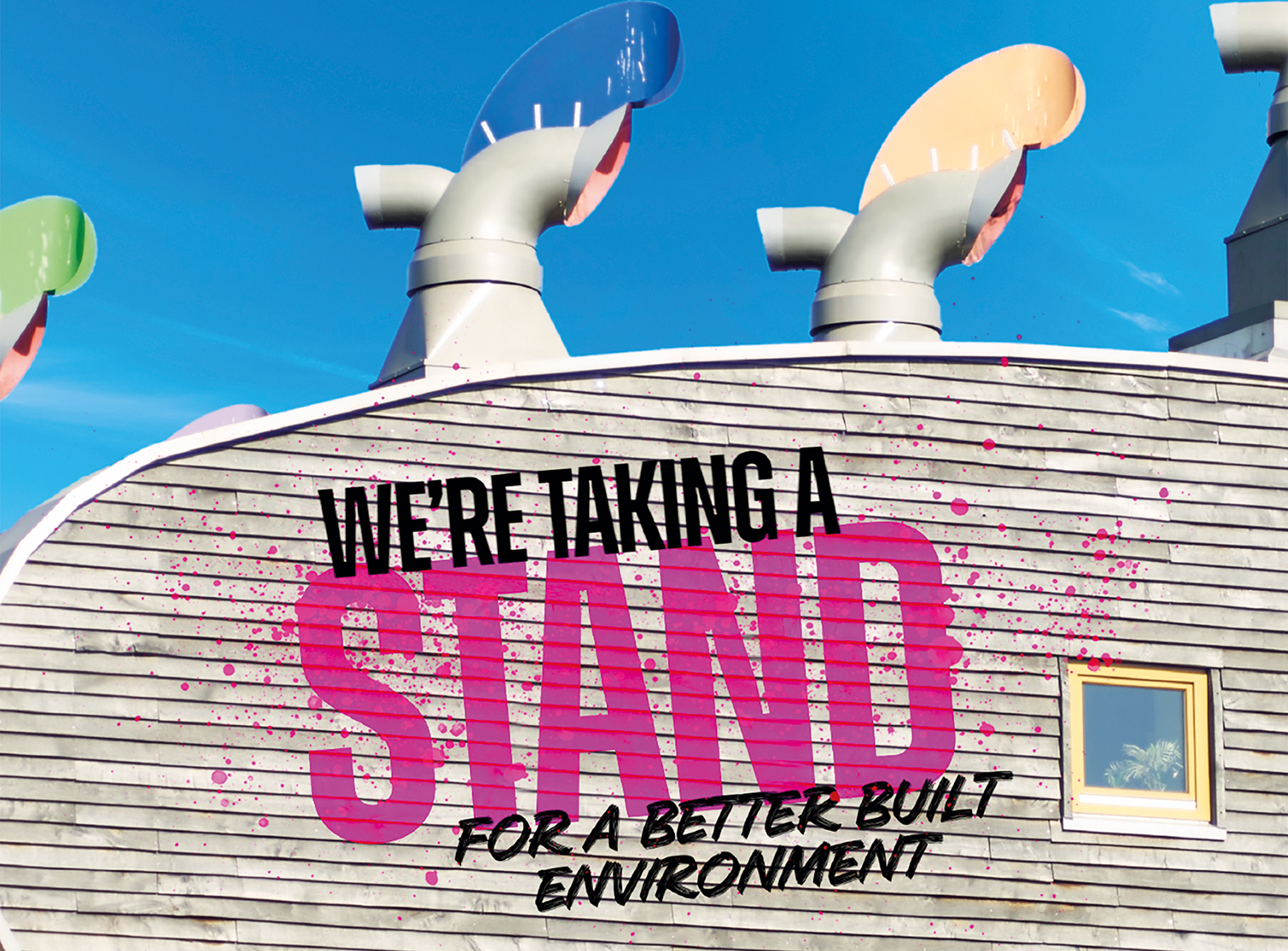 Next month sees Futurebuild return at London's ExCeL. CM provides a preview of what you can see at the show.
Futurebuild 2023 is set to provide contractors, specifiers and developers with the ideas, inspiration and innovative solutions that will help them create net zero buildings faster, more safely and more efficiently.

Taking place at ExCeL London from March 7-9, the event will focus on our most pressing challenges to accelerate the shift to a net zero built environment.
Sustainability remains at the core of this year's show and is why Futurebuild 2023 is urging the industry to act now and 'take a stand' on an issue it believes will help propel the industry towards building a better future.
Conference is 'taking a stand'
This year's conference programme brings together an outstanding line-up of speakers who are distinguished experts in their field to deliver the best possible understanding of what collectively we all need to do to meet our climate challenges.
Futurebuild is pleased to have two notable sponsors of this year's conference: SNRG and Hub Brussels. Day one will focus on 'Looking Forward' and why we need to develop the foresight necessary to break out of our mindset, with a fantastic Activism session entitled 'Act Now, or Face Extinction', chaired by Ben Goldsmith, chief executive at Menhaden and member of the Conservative Environmental Network Board.
On day two, the conference will explore the nature of 'Changing' and especially behaviour change. Dr Viktoria Spaiser, associate professor in sustainability at the University of Leeds, will chair a discussion on the 'Big Issue of Changing' how we do things in our professional and personal behaviour to live within planetary boundaries, which features Dr Niamh Murtagh on the panel.
Day three will move on to 'Taking Action', hearing from those who have been doing just that and exploring plans that can take society and the construction industry forward.
Show sections and new spotlights
Futurebuild will be curated into eight show sections: Buildings (sponsored by Steico); Digital (sponsored by Zutec); Energy (sponsored by Kensa Group); Interiors; Materials; Offsite; Retrofit; and Sustainable Infrastructure (sponsored by ACO).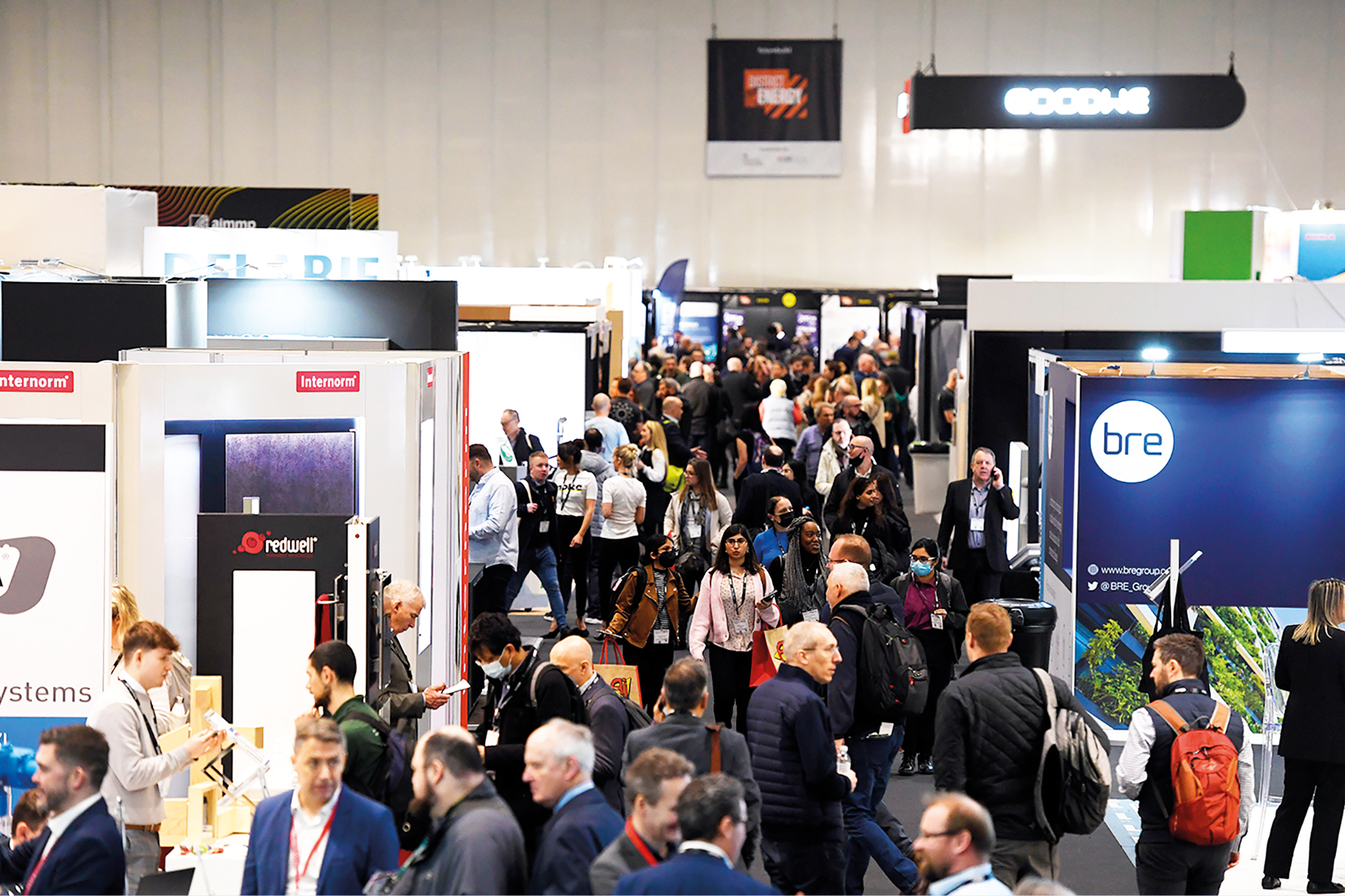 The newly expanded Retrofit section, sponsored by Elmhurst Energy and in partnership with The Retrofit Academy CIC and Osmosis, will be showcasing the best solutions, technologies and services that together can unite and strengthen the delivery of whole-house retrofit at scale. It will examine the current housebuilding model and ensure we do not generate a legacy of problems for the future.
The event will also feature three new spotlights: Lighting, in partnership with KNX UK; District Energy, in partnership with UKDEA; and FutureX Innovation, in partnership with the Department for Business, Energy & Industrial Strategy (BEIS).
Futurebuild will continue to be the industry platform for innovation and features a wealth of opportunities to showcase the most innovative technology, products and services. At the heart of this is the return of the renowned Innovation Trail, providing a showcase for 15 Innovation Partners and a range of International Pavilions.
The trail will give visitors the opportunity to explore revolutionary products, solutions and materials and meet the leading thinkers behind these innovations.
The Big Innovation Pitch will also return, offering exhibiting companies the chance of winnning the award in 2023.
Share the knowledge – Futurebuild's seminars bring the industry together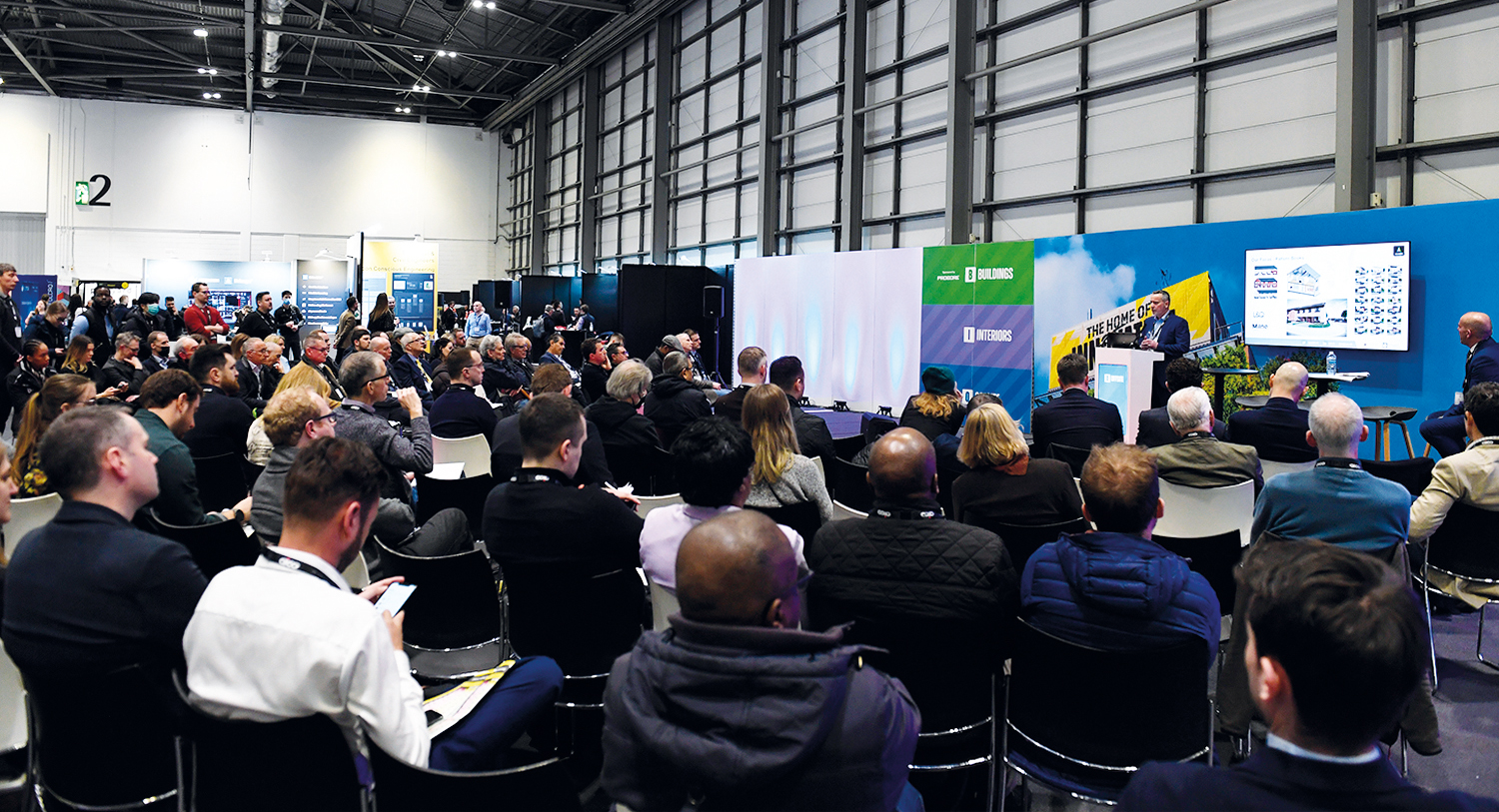 Curated and delivered by over 90 industry-leading partners and featuring a stellar line-up of over 300 speakers, Futurebuild's expanded seminar programme is bringing the whole industry together to debate and learn from each other.
The programme features practical and actionable CPD accredited sessions so visitors can gain many CPD points in one visit and at the same time acquire the knowledge and skills that will help them in their day-to-day role.
Industry-leading partners and associations taking part include CIAT, The Good Homes Alliance, BRE, Passivhaus Trust, RIBA and UKDEA (District Energy Association) to name but a few.
Standout sessions from across the ambitious programme include masterclasses with Bill Dunster, architect and founder of ZedPower; Duncan Baker-Brown, co-founder of BBM Sustainable Design; Zerlina Hughes, founder and creative director of Studio ZNA; Dr Tom Woolley, architect and academic, and David Cheshire, sustainability director at Aecom.
They will explore and tackle some of the industry's most critical topics from 'zero bills' homes to material use, lighting design to bio-based materials, and building a circular future.
More than 15,000 professionals from across the entire supply chain will come together to discover these solutions and find new ways of delivering quality buildings more sustainably, while meeting and exceeding regulatory and compliance requirements.
Everyone in the supply chain has a solution that can make a positive change. Futurebuild 2023 will provide the ultimate stage to showcase that commitment to the creation of a better building industry and achieving net zero.
Futurebuild 2023 will take place from 7-9 March at London's ExCeL. For more details, visit www.futurebuild.co.uk. Visitor registration is now open.
Register for free and continue reading
This is not a first step towards a paywall. We need readers to register with us to help sustain creation of quality editorial content on Construction Management. Registering also means you can manage your own CPDs, comments, newsletter sign-ups and privacy settings. Thank you.