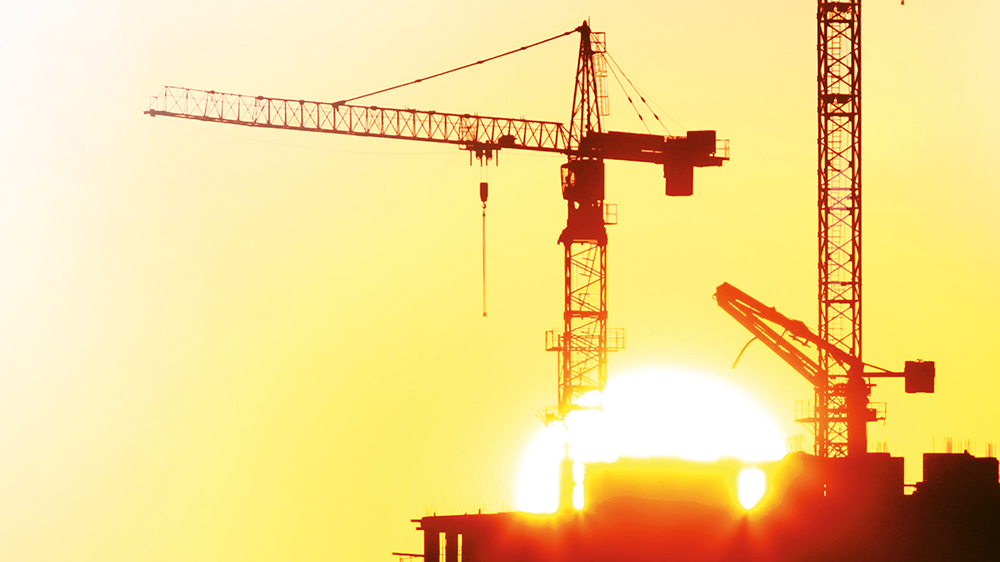 Futurebuild, the event that has championed a sustainable built environment for the past 16 years, has opened registrations. Taking place on 1-3 March, Futurebuild will connect specifiers, decision-makers and disruptors with major brands and start-ups from across the built environment.
In the aftermath of the COP26 conference, Futurebuild, previously Ecobuild, is timed to focus on the key issues and actions needed to work towards net zero. The focus is no longer about ambition – it is about delivery. As the only event to attract 20,000+ senior professionals from right across the built environment, Futurebuild is the perfect opportunity for the industry to meet and collaborate together, to achieve the transformational change needed if the built environment is going to reach net zero by 2050.

Futurebuild 2022 will be organised into six sections – Buildings, Offsite, Interiors, Resourceful Materials, Energy and Critical Infrastructure. The Buildings section, sponsored by Procore, will explore all areas of building including new build, refurb and retrofit. Visitors will be able to discover innovations from manufacturers and builders' merchants from a wide spectrum of building products including roofing, cladding, renders and bricks, insulation and glazing.
The Offsite section will return to give visitors the opportunity to meet with offsite construction professionals who are making a significant change in this fast-growing sector. Futurebuild 2022 attendees will have the chance to find the most innovative offsite products, materials, solutions and processes.
The Offsite seminar sessions will explore the use of offsite technology to effectively construct a better, sustainable environment. The leading partner, the Advanced Industrialised Methods for the Construction of Homes (AIMCH), will present key outcomes from its three-year project, which supports the construction industry industrialising offsite solutions. AIMCH focuses on how prototyping, future factory planning, technology and standardisation can help tackle industry challenges such as skills shortages, an ageing workforce and low affordability.
Sponsored by the Construction Innovation Hub, Futurebuild 2022's conference programme will explore some of the key questions and issues around closing the gap between net zero ambition and delivery. It invites panels of industry experts to share their experiences on a range of topics, from embodied carbon to investing in education, skills and diversity.
The first day of the conference programme will focus ambition beyond COP26 and will include a panel discussion about resource efficiency in a circular, post-Brexit economy.
The construction industry is one of the world's largest consumers of raw materials. According to WRAP, the construction industry in the UK uses 400m tonnes of material every year, of which it wastes 100m tonnes.
Professor David Greenfield, managing director, Soenecs and RAEng visiting professor of circular economy, University of Brighton will chair a panel of experts as they discuss how the built environment can use fewer resources and bring circular thinking to the centre of all decisions made. This session will explore three key areas where thinking circular can have a significant impact: water, materials, and waste.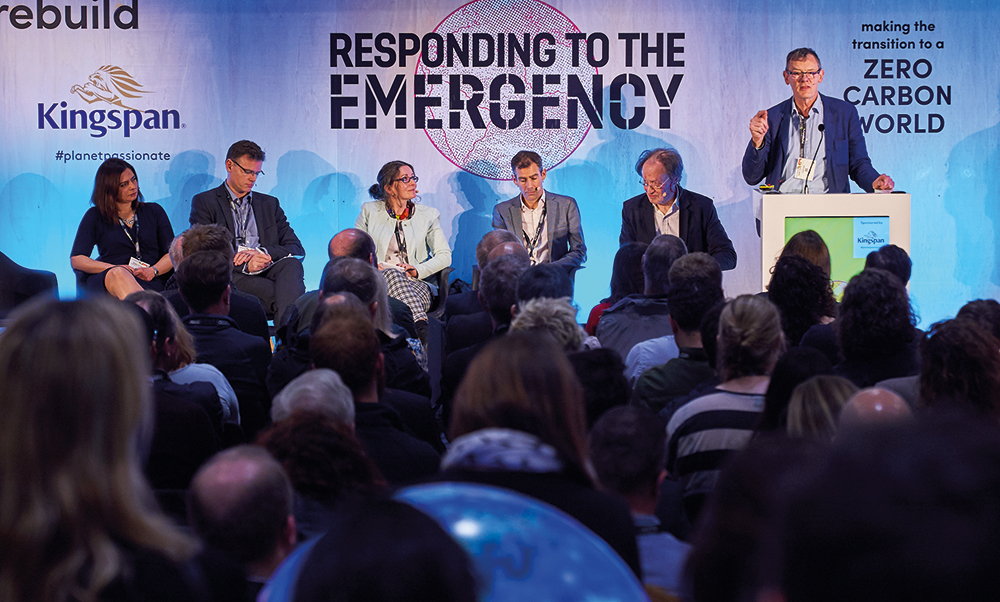 Additionally, Robin Nicholson, fellow at Cullinan Studio and convenor of the Edge, will chair a panel discussing how the built environment can invest in people to develop education, skills and diversity. To achieve a zero-carbon future, it is essential that we develop a construction industry with appropriate education at all levels, providing individuals with the skills to deliver and perform in all areas.
People are the key to delivering our long-term sustainability agenda and integrating climate and ecological education into construction education is going to be critical in giving the industry the necessary tools to make a change.
The event will also feature six Spotlights: Digital Impact, sponsored by Glider; Whole House Retrofit, in partnership with The Retrofit Academy; Circular Materials, in partnership with 540 World; District Energy, in partnership with UKDEA; Future Installer, in partnership with MCS; and Intelligent Buildings, in partnership with KNX. These will include a mixture of presentations, discussions and practical demonstrations that will cover the fundamental issues facing the built environment.
The Circular Materials Spotlight will showcase the materials revolution in the built environment as we work towards a more sustainable future. Visitors will be able to hear from leading practitioners in the circular economy and discover the latest, most innovative materials.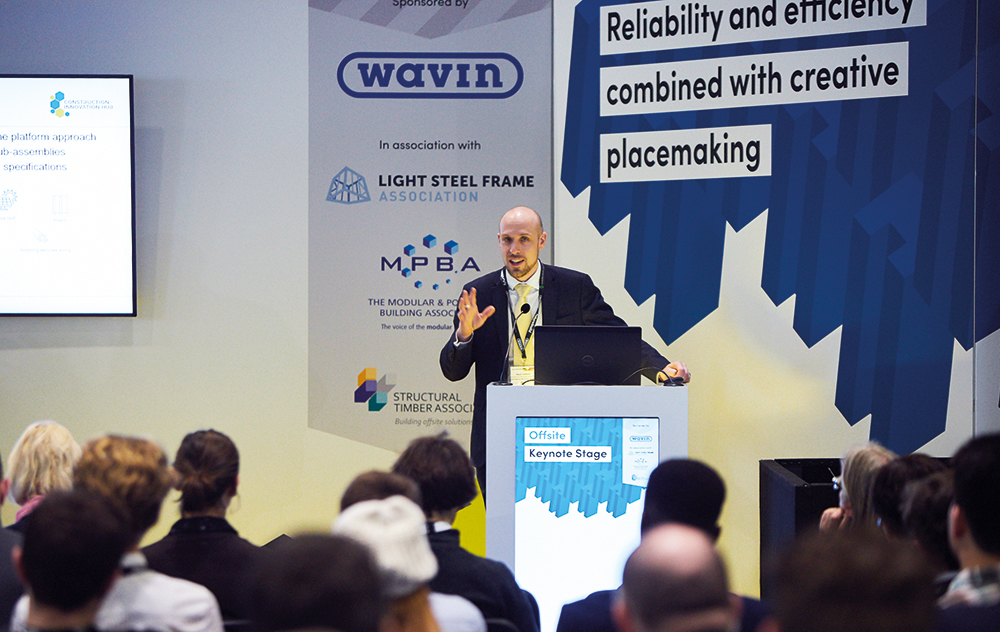 540 World will use this Spotlight to showcase an innovations collection of certified sustainable products. These include Accoya timber, the world's leading high-technology wood, which is produced using sustainably sourced, fast-growing softwood. Accoya timber is longer lasting and less susceptible to damage than traditional hardwood timber as well as being a net absorber of carbon dioxide.
The curated event will showcase over 250 leading brands, the companies who are developing the most innovative technologies, products and solutions. Visitors can participate in the innovation trail, which highlights the event's innovation partners. The winners of the Big Innovation Pitch, a competition that celebrates new approaches to the biggest challenges facing the industry, will also be announced during the event.
By bringing together individuals and companies from all areas of the built environment, we can accelerate innovation and provide everyone with access to the products and processes needed to deliver change.
"Now it is more important than ever to meet in person and do business face to face because our exhibitors and attendees are all working towards a common goal – achieving net zero," explains Martin Hurn, event director at Futurebuild. "To ensure we can deliver a sustainable future we've curated an event that cultivates cross-sector collaboration, addresses key industry issues and inspires transformational change."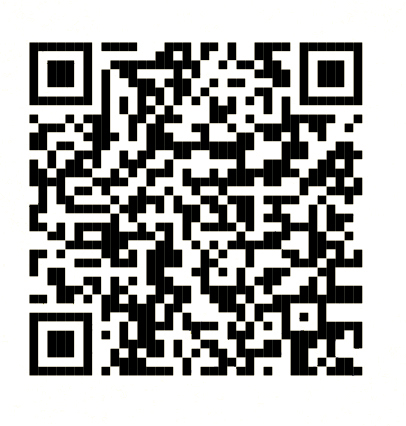 If you're interested in visiting Futurebuild 2022 and exploring the most innovative products and solutions in the built environment, register for your free ticket at www.futurebuild.co.uk.
Register for free and continue reading
This is not a first step towards a paywall. We need readers to register with us to help sustain creation of quality editorial content on Construction Management. Registering also means you can manage your own CPDs, comments, newsletter sign-ups and privacy settings. Thank you.